SAFEMOON CASH: A COMMUNITY INSPIRED CRYPTO INFRASTRUCTURE WITH RUG PROOF LAUNCHED ON THE BINANCE SMART CHAIN
OVERVIEW: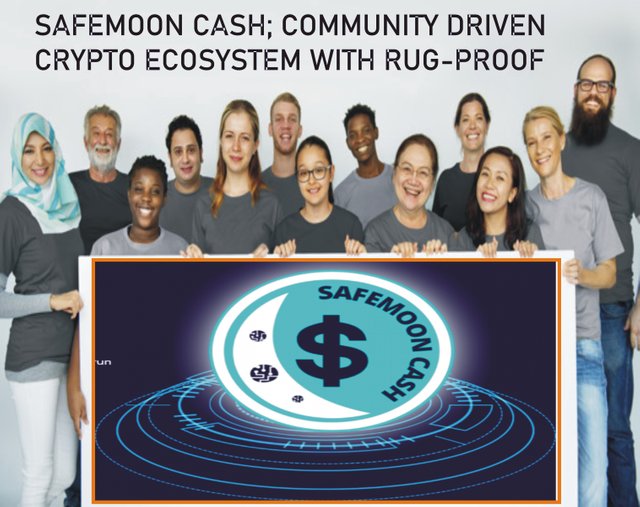 I welcome the gluts of my blog followers and enthusiasts to another interesting exposition about a revolutionary, fascinating, and innovative decentralized financial platform that has been developed to disrupt the financial landscape globally called Safemoon Cash.
Taking you a little into history lane, Safemoon was formally unveiled on March 14th as another phenomenal and result-oriented decentralized finance project proudly launched aboard the Binance Smart Chain. According to infographics made available, the Safemoon cash is a dynamic defi model called a reflective token, with the cardinal objective to reflect every transaction in the holder's wallet in the most positive stead.
Therefore we can easily say that the Safemoon infrastructure is an influential token as cardholders have the ability to receive passive rewards via the instrumentality of the static reflection and witness their Safemoon balances appreciates open-endedly.
In Other Words, Safemoon Cash Makes Possible Passive Rewards To Holders Via The instrumentality of a static reflection. Let me explain in a clearer path, in the event of depositing Safemoon Cash in a pool, the person's own personal funds are very well increased with liquidity safeguarded. The developers have continued to entrench open frontiers that will benefit users and investors alike with the uniqueness of excellent token economics, including the aspect of completely given up ownership of smart contracts in the interest of their beloved community.
Further Insight On The Fundamental Functionalities: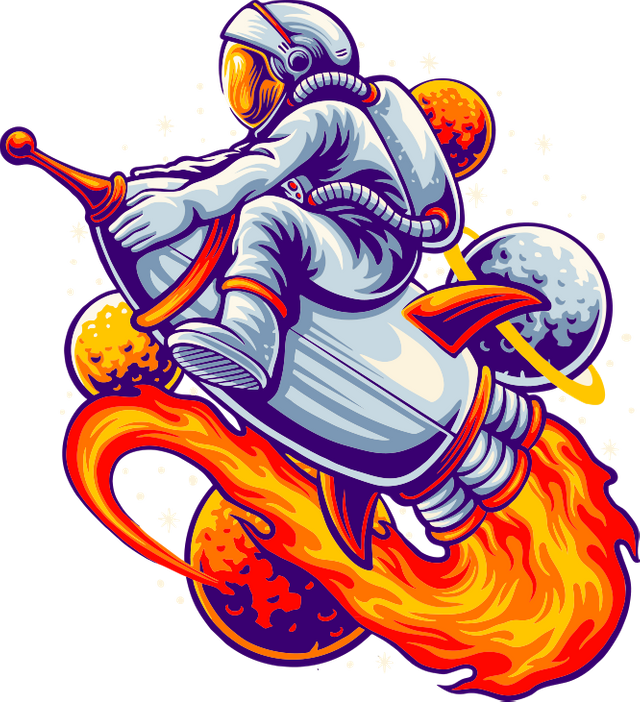 Part of the positive workings and fundamental workings of this infrastructure and project is that 4% tax is collected during each transfer and reallocated to every possessor of the token. To this end, as currency business dealings, Safemoon token holders see their remaining balances go higher.
Do you know that after the issuance of this project, the price of the token appreciated by about eight thousand two hundred percent, which is astronomically profitable and made many newbie and community users wealthy, which of course ignited the advantage of gainers flocking the social media to promote and mastermind the explosion that has remained the trademark of the project. My sincere advice and prediction for this coin are apparent that all and sundry need Safemoon, it is investors haven.
Security
Forethought they say globally is the mother of safety, the Safemoon Cash developers are aware of this, hence they have consciously increased security by seamlessly entrenching water-tight rug-proof protection which indicates chip-lock to guarantee safety. Safemoon cash is a community-inspired rug-proof cryptocurrency space with an expansive community that is huge beyond your comprehension
Tokenomics:
According to trusted experts in the defi business, the social benefit aspect of the Safemoon cash is absolutely phenomenal. To provide far-reaching benefits for all and sundry, every Safemoon transaction attracts a paltry 4% tax, and 2 % of each of this as it concerns transfer, buying, and selling in the ecosystem and is distributed to all holders. Interestingly, all you need to do to share in this benefit is to hold to have the benefit of increasing your Safemoon balance.
In addition to this, 2% is also automatically sent to the liquidity pool to develop a kind of sustainable increase in the price floor. Like I said earlier, the Safemoon total supply is in the region of 490,000, 000, 000 trillion Safemoon cash.
MoonMap: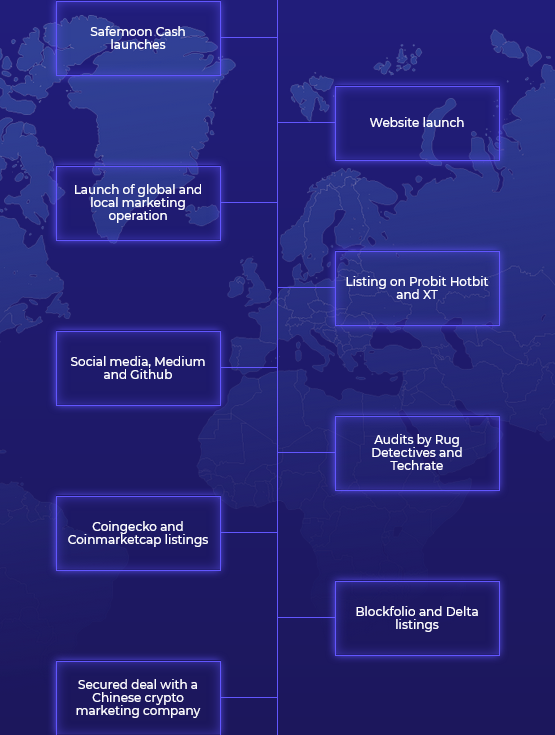 Taking a closer look at the roadmap indicates transparency and sincerity of purpose, with each milestone, clearly defined. The Safemoon Cash developers 3rd and 4th quarters projection has in the stock introduction of Safemoon Cash governance tokens; the unveiling of the very impressive arena and steady expansion of the project for multiple use cases that use Safemoon Cash as an adoptable currency is not only unique but and a better positive from what has been attainable.
The Strategic Team;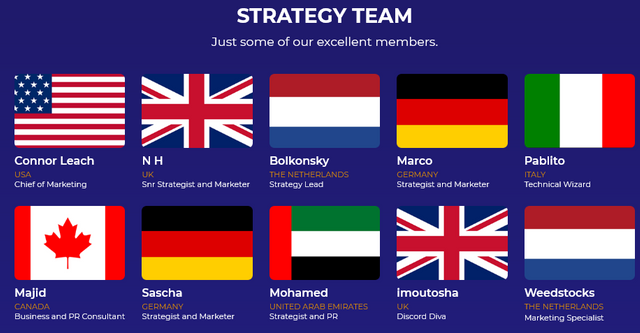 Like you must have known, Safemoon cash is a dynamic platform, one that is community-driven and socially respondent. The project has very committed strategic team that are technically savvy, innovative with techno and software devotees who are down-to-earth and passionate as it concerns the cryptographic form of money.
With the way the project is steadily gaining stardom and churning out benefits to users and investors alike, this revolutionary infrastructure and project is poised to entrench a good number of use cases to the crypto globe by opening new frontiers of financial open doors never before seen.
Conclusion;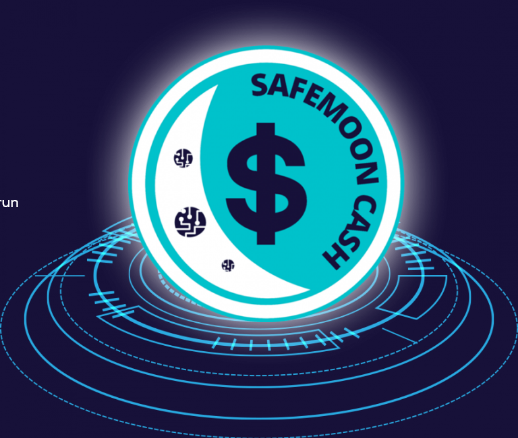 Safemoon cash is here to provide one of the biggest disruptions in the decentralized finance ecosystem. Built on the Binance smart chain with a huge community base, anti-rug, astronomically benefitting infrastructure and system, investors and users can go to sleep with the assurance they have discovered one of the unanswered questions in the global financial equation. My advice is that all and sundry ought to be involved to benefit and pull resources.
For More Resource About The Safemoon Cash, Please Click On the links Below:
Website: https://safemooncash.org/
Telegram: https://t.me/safemooncash
Twitter: https://twitter.com/safemooncash
Discord: https://discord.com/invite/fDp6pQ4Hbd
Reddit: https://www.reddit.com/r/SAFEMOONCASHCommunity/
Instagram: https://www.instagram.com/safemooncash/
Youtube; https://www.youtube.com/channel/UC15-d8hPAs30OxAUX9VRdng
Github: https://github.com/safemooncash/SafeMoonCash
Medium: https://safemooncash.medium.com/
Linkedin: https://www.linkedin.com/company/safemoon-cash/
Bitcointalk: https://bitcointalk.org/index.php?topic=5342413.0
Author's Bitcointalk Username: Jannyh
Bitcointalk Profile Link: https://bitcointalk.org/index.php?action=profile;u=1883625
BSC Wallet : 0x8799D10cA5E7E59176234041019Aa9d68Eb4ec4a