Black History Month Event Calendar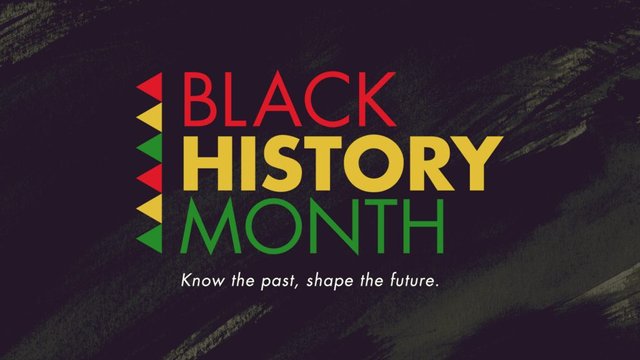 After getting a ton of messages about last week's Google event, I thought I would very quickly pull this event calendar together so you can see some of the creative events happening across the city, this Black History Month. And there are a lot!
Updated daily as people send me more. :) In no particular order so check those dates!
Nene
Metro Bank - MBrace - Tue 16 October 2018
Celebrate, Culture and Cuisine – Join Mbrace, Metro Bank's BAME (black, Asian and minority ethnic) colleague network for a mix and mingle event showcasing the best of Afro-Caribbean culture through art, light entertainment including music, spoken word and lots more.
https://www.eventbrite.co.uk/e/black-history-month-professional-mixer-in-the-city-with-art-exhibition-tickets-50909544819?aff=ebdssbdestsearch
GS - MBrace - Fri 26 October 2018 - At City Hall
Generation Success are proud to welcome a panel of leading BME business leaders who will be sharing their career journey and secrets to their success with the Generation Success network.
https://www.eventbrite.co.uk/e/gs-power-series-black-history-month-special-tickets-37458499380?aff=ebdssbdestsearch
Art Society - Mon 15 October 2018
Will show a short art history documentary on the topic of postcolonial art. Followed by a chance to explore your artistic reaction on the subject.
https://www.eventbrite.co.uk/e/black-history-month-art-history-and-creative-reflection-tickets-51217339441?aff=ebdssbdestsearch
Capital Enterprise, YSYS, Diversity VC - Tue 30 October 2018
An exclusive showcase of OneTech partners and activities. OneTech is a unique and ambitious movement to increase opportunities for female and BAME founders.
https://www.eventbrite.co.uk/e/onetech-showcase-tickets-50683586973
EY Black Network Annual Black Tie Ball 2018 - Friday 26 October 2018
The UK Black Business Show has been created to inspire and connect black business owners and professionals working in various industries. Through business exhibitions, deep-dive workshops, interactive panels and seminars, delivered by industry pioneers, this event will enable personal, professional and corporate development.
PASSWORD NEEDED SO EMAIL [email protected] for information.
https://www.eventbrite.co.uk/e/ey-black-network-annual-black-tie-ball-2018-tickets-49743818099
GLOBAL7 PRESENTS: A CELEBRATION OF BLACK HISTORY MONTH - Wed 24 October 2018
GLOBAL7, WHERE TALENT MEETS OPPORTUNITY, we love and are passionate about creativity and education, with this vision the goal is to champion the empowerment of women and girls and to promote culture and diversity across the globe in entertainment.
https://www.eventbrite.com/e/global7-presents-a-celebration-of-black-history-month-an-intimate-night-of-monologues-music-come-tickets-51372242761?aff=utm_source%3Deb_email&utm_medium=email&utm_campaign=new_event_email&utm_term=eventurl_text
Girls, Lets talk with the Mandem - Queen of Hoxton - Tues Oct 30 2018
Girls lets talk will be a special edition for Black History Month...Join us for an intimate conversation discussing the impact of traditions, and generational wealth within the black community. Everyone is welcome to come and vibe with us and celebrate the month of Black history.
https://www.eventbrite.co.uk/e/girls-lets-talk-with-the-mandem-tickets-51348054413
Black Girl Magic: Celebrating Our Success - Wed 24 October 2018
An evening to celebrate the magic of black women. The event will be hosted by Florence Eshalomi, London Assembly Member for Lambeth and Southwark.
https://www.eventbrite.co.uk/e/black-girl-magic-celebrating-our-success-tickets-49688474565?aff=ebdssbdestsearch
Africlick Black History Month @ Google ft. AJ Odudu, DJ Somebodi - Thu 18 October 2018
Africlick App invites you to celebrate Black History Month at Google Campus with TRIM-IT, AJ Odudu, DJ Somebodi & Esther Alade!
https://www.eventbrite.co.uk/e/africlick-black-history-month-google-ft-aj-odudu-dj-somebodi-trim-it-esther-alade-tickets-50515235429?aff=ebdssbdestsearch
Boosting BAME Businesses for Black History Month from NatWest - RBS Head office- Thu 18 October 2018
As a Business Bank we are committed to getting closer to our customers and we want to honour Black History month and celebrate with our fantastic network of businesses and also explore ways we can do more to serve our customers and their communities.
https://www.eventbrite.co.uk/e/boosting-bame-businesses-for-black-history-month-natwestboost-tickets-50498432170?aff=ebdssbdestsearch
Finding your passion - The Junior Network - 23rd Oct 2018
https://www.instagram.com/p/Boisk8nnv26/?taken-by=pepperyourtalk
How to Work with Black Hair & Skincare - Smashbox Studio Store Fitzroy - Thu 18 October 2018
Are you a creative who works with Black Hair and Skin and want to know more about working with such clientele?
https://www.eventbrite.co.uk/e/how-to-work-with-black-hair-skincare-tickets-50460334218?aff=ebdssbdestsearch
The Big Business of Starting Up - Sun 21 October 2018
Meeting of the Minds (MOTM) is a high-impact, high-energy event designed for those who have an idea and want to know how to make it happen.
https://www.eventbrite.co.uk/e/the-big-business-of-starting-up-tickets-50002785678
Black Girl Fest - 27 Oct 2018
I know, currently sold out but good to know about it. Join their mailing list as well.
https://www.blackgirlfest.com/bgf-18/
Common Thread: The Talk - 27 Oct 2018
The Talk will be hosted by actress and dancer Kelechi Okafor and our panellists will include graffiti artist Dreph, music journalist Jesse Bernard who has written for NME, FADER, Crack, Dazed, and Complex, and visual artist Simone Brewster.
https://www.eventbrite.co.uk/e/common-thread-the-talk-tickets-51027717276?aff=ebdshpsearchautocomplete
The Big Business of Starting Up - Sun 21 October 2018
This includes those on a journey as entrepreneurs, people building their side-hustle and those who wish to expand their business and meet inspiring individuals.
https://www.eventbrite.co.uk/e/the-big-business-of-starting-up-tickets-50002785678?aff=ebdssbdestsearch
Diversity in tech - Facebook - 18th Oct 2018
Waiting list for this one..keep trying!
https://blackdiversityintech.splashthat.com/
Changing the Narrative: The Route to Black Owned Spaces - Garden Court Chambers -Wed Oct 24 2018
Join us for an evening of discussion and light snacks for our Black History Month event. In addition to our panellists elucidating their experiences in attaining their positions, we will be incisively exploring how Black owned businesses & innovative Black owned spaces are changing the narrative for Black Britons.
https://www.eventbrite.co.uk/e/changing-the-narrative-the-route-to-black-owned-spaces-tickets-50760454887
Alternative Skills Academy: Founders and Entrepreneurs at Facebook - 27th Oct 2018
Success Looks Like You supported by Foundervine, PowerCircle and Naylo Events Management will bring workshops facilitated by black industry experts, covering six key topics; leadership, financial management, project planning, creative thinking, digital marketing, sales.
https://www.eventbrite.co.uk/e/alternative-skills-academy-founders-and-entrepreneurs-tickets-50504620680