Amazing what 6 months, sun and rain can do.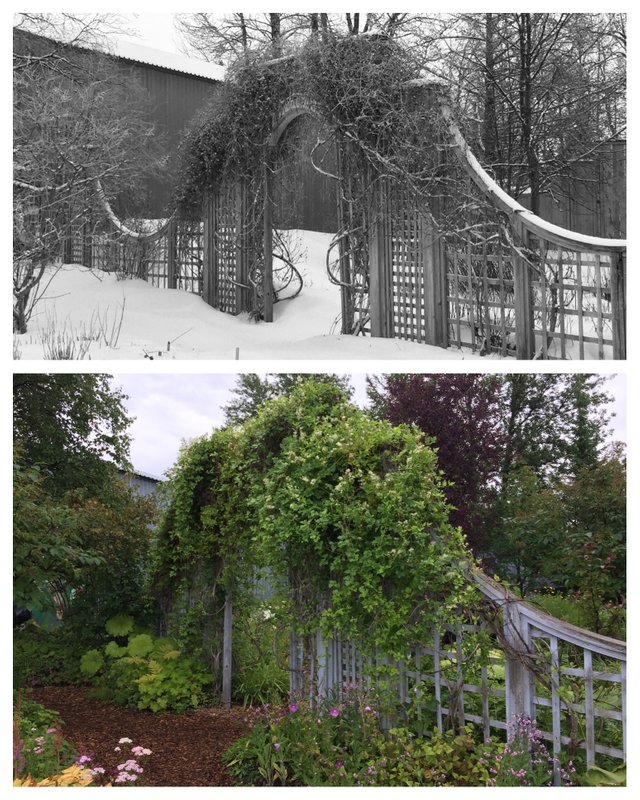 This is the Perennial Garden at the Alaskan State Fair I shared.
---
It was part of my seven day black and white challenge I never finished, I just couldn't finish it without finding something I actually loved.
So here is the summer version filtered black and white, the winter version isn't filtered by the way.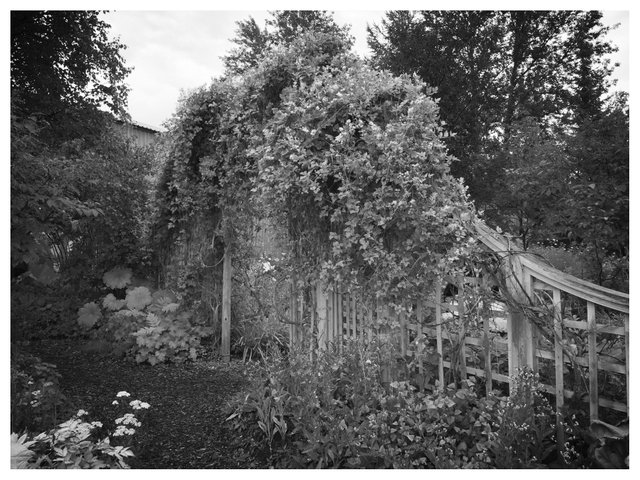 ---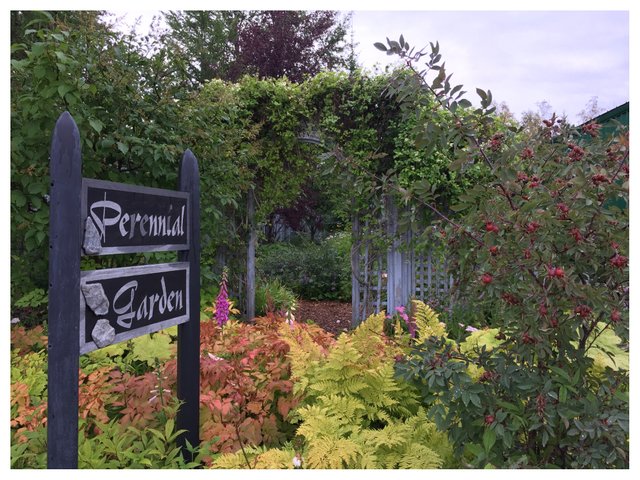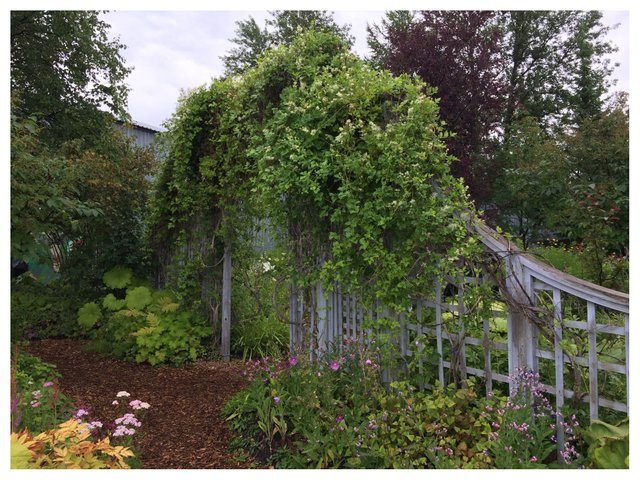 The gate to the garden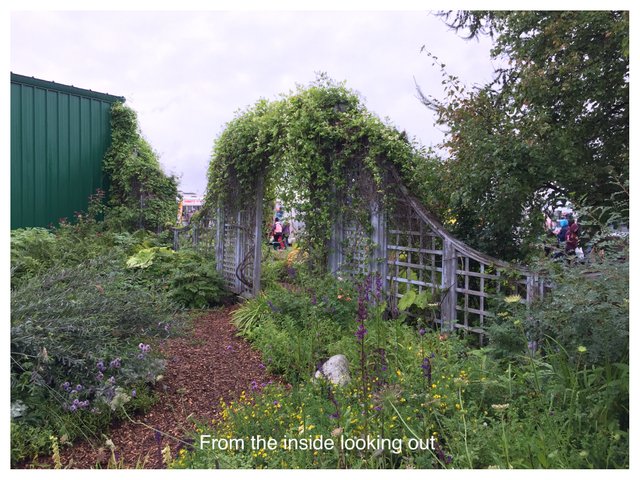 ---
Here is proof I was there, in the rain.