NBA 2K League Increases Season Two Prize Pool $1.2M
🏀 The second season of the NBA 2K League will feature a $1.2M USD prize pool, a $200K increase from last year.
The prize pool will be distributed across four tournaments throughout the season.
Players will also receive a base salary of at least $33K.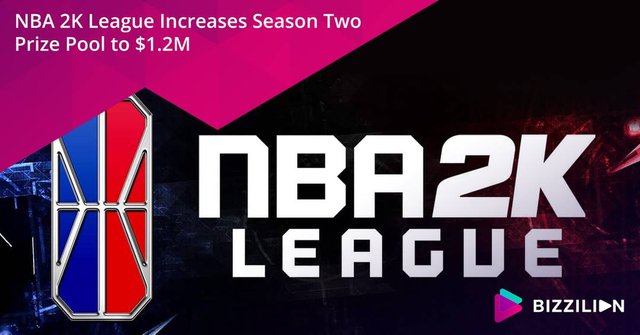 The money will be distributed through the same system of tournaments as last year. The season-opening THE TIPOFF tournament will award $120K, two in-season tournaments will each provide $180K, and the remaining $720K will be distributed through the league's playoffs.
🏆 In addition to the prize pool, NBA 2K League players will receive a guaranteed base salary based on when they were signed by their respective team. Players retained from the 2018 season will earn $37K, first round draft picks in the 2019 draft will receive $35K, and players selected in the second round or later will earn a $33K base salary. All contracts will be six-month agreements. Players will be allowed to sign individual endorsement deals to supplement their income.
You can JOIN HERE