David Allen agrees heavyweight battle with Lucas Browne in April
David Allen and Lucas Browne have agreed terms for a heavyweight battle in April, confirmed promoter Eddie Hearn.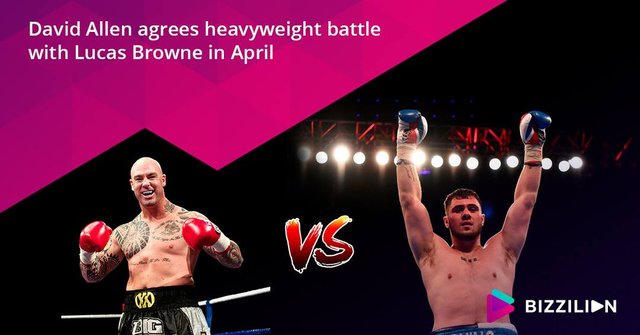 'White Rhino' ended last year with a stoppage win over Ariel Esteban Bracamonte and will next face the Australian, a former WBA 'regular' champion, with a venue to be announced for the bout.
Browne has racked up two knockout victories since suffering his first professional loss, an explosive knockout by Dillian Whyte at The O2 last March.
⭐️ "Eddie rung me earlier today. Everything is sorted apart from the venue, that's it. We're just waiting on the venue, it's between two or three places and dates.
"I would fight Lucas Browne in a phone box and that's all we're going to need, it doesn't matter. Wherever the venue, whatever the day it is, I'm happy.
I'm not going to attempt to box him, I'm going to break him down.
David Allen
And what do you think about the winner? David or Lucas? Write in comments.
You can JOIN HERE