Congratulations to the winners: the most active subscribers of Bizzilion
🌟 The Bizzilion team sums up the results of the second stage of the competition among the participants of our groups. Our experts analyzed the activity of the company's partners in social networks over the past week and identified the most active subscribers. So we congratulate the winners:
• yhelliee - Facebook community;
• Axlrose21 - Telegram-channel.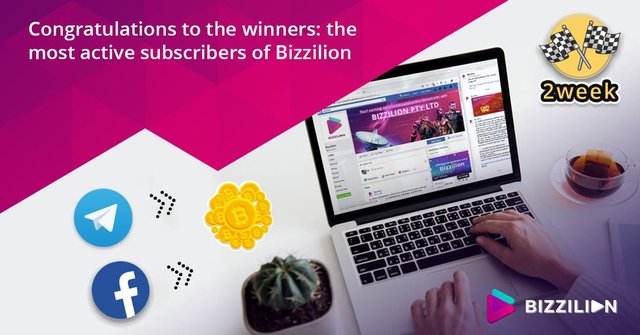 We appreciate your efforts and want to express our sincere thanks for your high activity level. Our winners have already received prizes: in their personal accounts there have been created deposits for 0.01 BTC in the Sports Broadcasts investment plan.
🏆 Our new competition will be held weekly. To become a new winner share experience with other users, leave constructive comments in the discussions and give useful advice to community members. We'll certainly appreciate your efforts and reward the most active partners with valuable prizes.
You can JOIN HERE