Bizzilion wishes you Happy Chinese New Year!
Winter celebrations, which all of us like so much, aren't over yet: on February 5th we'll celebrate New Year again, but this time according to the Chinese calendar.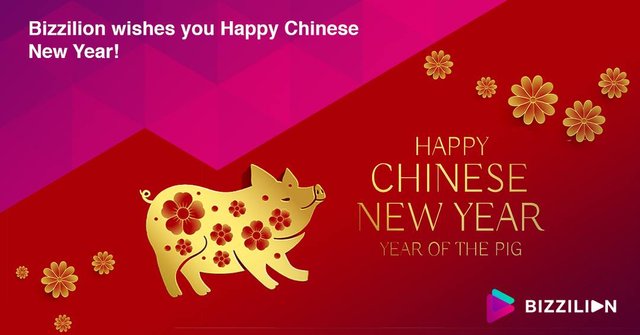 This event is gaining considerable popularity all over the world, that's why it's celebrated not only among the population of this holiday's homeland. This day is officially the year of the Yellow Earthen Pig.
Bizzilion respects world traditions and congratulates all its current and potential partners on the Chinese New Year!
Let next year be a start for new achievements and be remembered as one of the most important and successful periods in your life.
Be with Bizzilion, and all your dreams and goals will become real and reachable!
You can JOIN HERE