"Alita: Battle Angel" Tops Box Office With A Promising $42 Million Weekend
🌟 Alita: Battle Angel, directed by Robert Rodriguez and produced by James Cameron, topped the long Presidents Day weekend with $41.7 million over.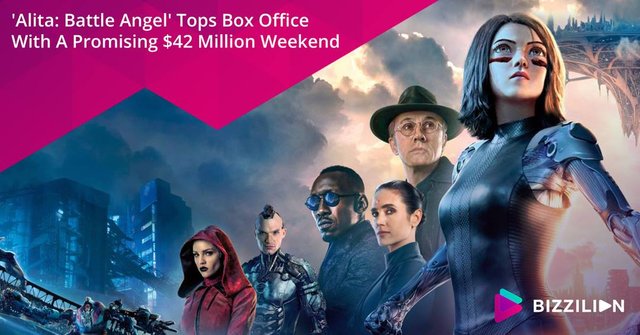 Alita: Battle Angel is probably going to play like Warner Bros.' The Legend of Tarzan, which earned a best-case-scenario result but still wasn't a hit thanks to its $180m budget. The slightly more optimistic scenario is where it plays like Paramount/Viacom's Terminator: Genisys. If Alita actually pulls out a modest win, it'll be because it centered its marketing around its immensely charismatic and nifty title character.
✨ It didn't sell the film based upon worldbuilding, franchise hopes or overall "you won't believe your eyes" fantasy spectacle, but on James Cameron's reputation and the entertainment value found in its title character. It sold Alita as the defiant, "grab the call with both hands and run screaming into battle" hero she is, not unlike Gal Gadot's equally plucky Wonder Woman. Alita, both in its lead character and its basic narrative thrust, puts James Cameron's controversial Wonder Woman comments in a new light.
You can JOIN HERE