A new digital currency is entering into decentralized market – the currency is known as BWC.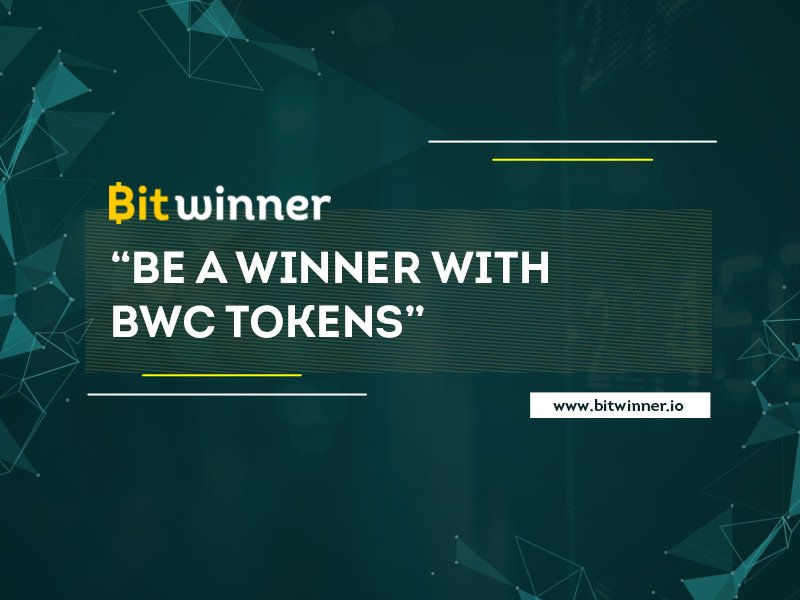 BWC Coin is the decentralized cryptocurrency with new earning programs as to lending, staking bounty and so on. The Bitwinner is established by trading experts who are profoundly known as cryptocurrency experts – thus branded as winner cryptocurrency by winners for winners.
The platform is established in 2016 with small team of crypto analysts which has emerged with a point that "Why a cryptocurrency can't be made so economical that can be traded by everyday users".
"ICO specifications"
Crowdsale starts on December 21, 2017
Crowdsale Ends on December 31, 2017
Maximum Supply: 21 Million
Supply at ICO: 3 Million
Initial coin value: $0.80
Bitwinner network is built for winners with following specifications!
BWC: It's a coin tag of Bitwinner which ensures instant transactions without delay
Affiliate: The exciting affiliate program of Bitwinner allows you earn more without any kind of investment
Lending: Bitwinner's lending program is committed to provide you higher ROI with lucrative points
Staking: An innovative approach to make your BWC coin more rewarding
What BWC logo describes?
*The crown of the power
*The star sparkles
*Green Thoughts
*The Horse Speed
*In built winners
*The Guard
*The Winner Base