Promoting Bitsports + earning TFUEL on Theta.TV
You can promote your Crypto Project on Theta.TV and earn TFUEL tips...
I'm getting lots of views on my Videos over there already.
Join Theta.TV and get paid for sharing and watching Videos.
https://www.theta.tv/invite/lkrlku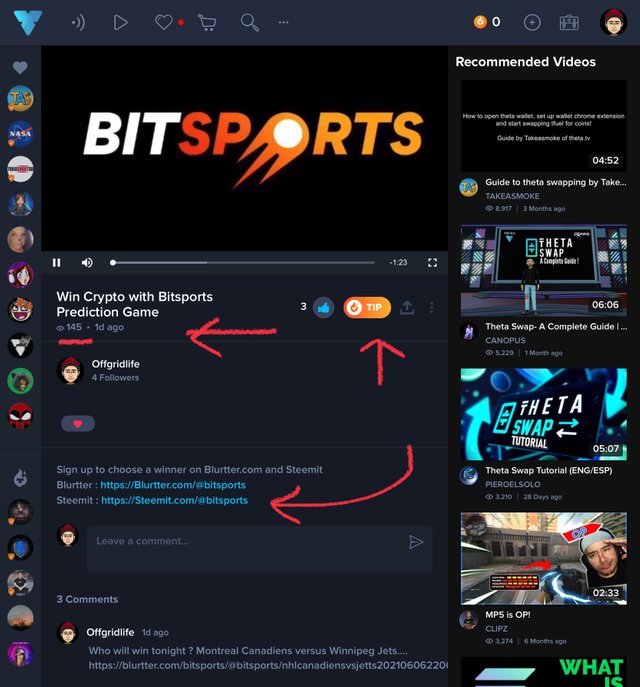 Earn TFUeL
TFuel is up 5,000 % already this year ....