Bitsports Launch Partner Brief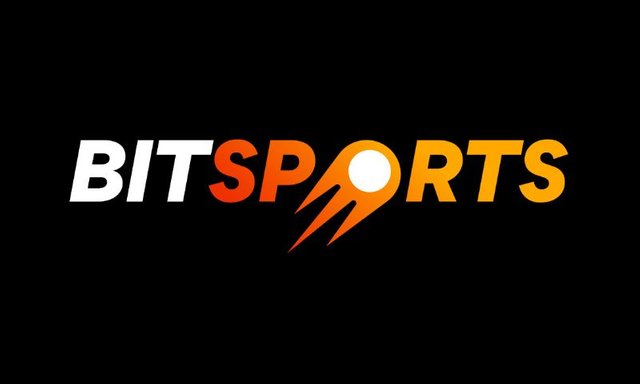 Unite Your Voice!
There is no one single phenomenon as powerful as the ability of sports to transcend the boundaries of race, gender, politics and every other artificial social barrier ever created by the human mind.
Sports ignites passion, hope, energy, freedom and creates a universal bond that has the power to change the world.
What bitcoin and the proposed Facebook Libra currency has done for the monetary system, Bitsports aims to do for the sports media industry; starting with tokenised blockchain forum (Bulletin Board) technology developed by BuildTeam and later adding decentralised blogging, video and other platforms to its lineup; forever changing the landscape of sports media and discussion.
Within the Bitsports ecosystem, users will be able to take part in sports opinion and banter and be rewarded for their participation via the Steem social media cryptocurrency as well as in the native currency of the Bitsports network, BSP - BITSPORTS.
BSP will be used as the primary upvote and direct tipping currency for topic creators and contributors, BSP holders will be able to direct the flow of rewards to those whom they choose to reward for meaningful interaction.
---
Tokenomics

The participatory and spectator sports industry is projected to grow to $600+ Billion by 2022, this figure is inclusive of the Esports industry phenomenon which is growing by ~25% annually and currently boasts a market share of $1.1 Billion.
In a parallel markets, sports betting projects revenues of $155 Billion by 2024 while the bitcoin and cryptocurrency space currently exibits a $300 Billion marcap with future projections exponentially greater.
Bitsports has issued 21 Million BSP tokens in solidarity with bitcoin, which will be distributed by implementing eco-sustainable Digital Mining and Proof of Brain (PoB) distribution methodologies.
The Bitsports network of users, advertisers and partners will leverage the BSP token as a unifier and multiplier of efforts to take advantage of the growing global sports and cryptocurrency markets and gain a foothold in the overall market share.
BSP currently exists as a yet to be issued Steem-Engine side-chain token and will migrate to a fully fledged SMT (Smart Media Token) on the Steem blockchain once SMT's are launching by 2020.
---
Launch Partners - Strength in Unity!
Only together as a united front can we democratise digital sports media; BuildTeam invites sports organisations, apps, businesses, media houses, journalists and athletes in their individual capacities to join Bitsports as launch partners.
Free to Join
There are no fees or costs to join at this stage, we recognise your industry experience, market reach and the value of your brand(s), therefore provide you with this opportunity to have your brand featured in our launch communication and in the footer of the Bitsports launch forum as well as a host of other benefits.
The only criteria to join is that you are able to show that you are a professional sports business/organisation, sports club, sports professional, team, influencer or journalist.
Crypto exchange, payment integrator, fundraising and media partners are also welcome.
Partner Perks
As launch partner, you will receive the first option to purchase Bitsports Digital Miners and will be offered right of first refusal to advertise on the various Bitsports platforms within the first 6 months of the ad slots becoming available and will be the first to know about advertising campaigns your organisation can take part in.
Launch partners will also benefit greatly from networking opportunities via partner channel discussions.
Furthermore, launch partners may offer their opinions and advice on structuring the product launch campaign in a manner that maximises benefits for Bitsports and the various brands if its partners.
E-commerce Opportunities
Launch partners will have the opportunity to accept STEEM and BSP currencies as payment for their services and become official Bitsports merchant partners.
United Submission to join the Libra Association
Fortune favours the bold, launch partners will further be invited to join a foundation to be created for the purpose of uniting our brands and userbases to jointly qualify to be represented as a sports consortium on the Libra Association panel of validators.
A representative will be chosen annually to attend validator meetings in Geneva and report back to the foundation on opportunities for its members within the Libra ecosystem.
Partners and the Bitsports community will pool funds to cover the validator joining fees of the Libra Association for the Bitsports foundation.
---
The Technology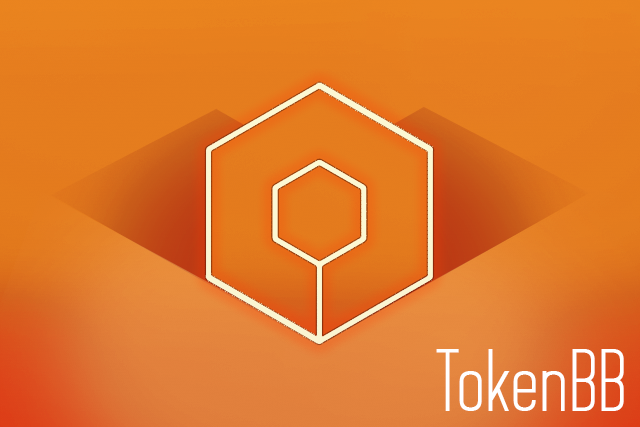 The Bitsports forum will operate on TokenBB technology, developed by BuildTeam. The platform features a Universal Single Sign On login with a variety of access options such as Google, Facebook, email and Steem Keychain.
The forum frontend is Open Source, allowing for community contributions to improving its design and feature set in accordance with the Contributor License Agreement (CLA).
While the backend runs off proprietary scalable microservices infrastructure and private blockchain nodes; the data itself is open, immutable and verifiably stored on the industrial grade Steem blockchain, in a soft consensus model.
The technology lends itself to allowing BSP tokenholders to vote for and thereby tip recipients directly from the inflation pool of the Steem blockchain and that of the BITSPORTS token, through the use of the bitsports token and TokenBB forum technology, user topics can generate evergreen rewards, with the topic creator sharing in 5% of the upvote rewards of all activity generated within the topic.
Prototype Screenshots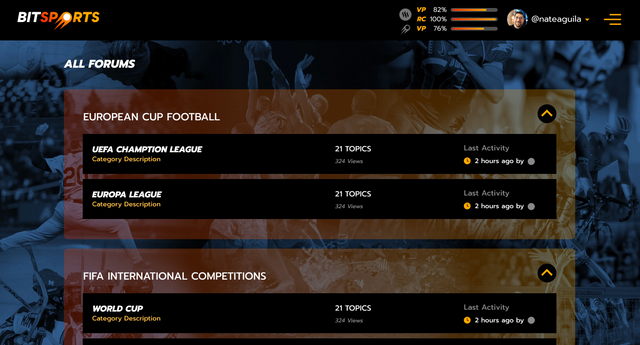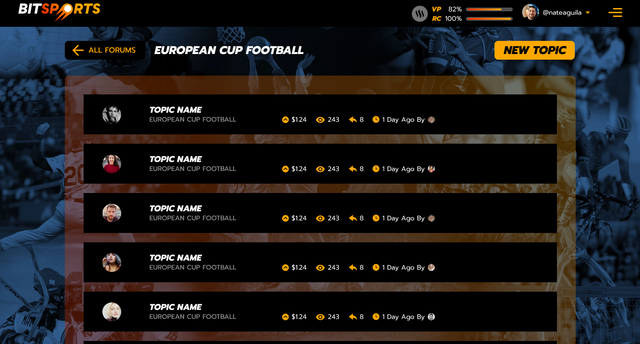 How to Join?
Joining is simple, just make contact with us via one of the below methods and express your interest in becoming a Bitsports launch partner:
Reply to this post with your intent.
Join the BuildTeam Discord channel and make contact with thecryptodrive#8144.
Email us at info [at] buildteam.io.
Disclaimer: The contents of this announcement may evolve and be subject to change prior to the launch of the final product. Input from launch partners will be considered as part of the launch strategy.
---
I am proud to be part of this project and bearing witness to a sports phenomenon that will catapult the Steem ecosystem to the next level of adoption and public validation. Sports is the key to "hearts and minds" and could usher a blockchain movement, the likes of which we have not yet experienced. I hope you are as excited as I am and look forward to collaborating with you.
Sincerely,
Ricardo Ferreira
BuildTeam CEO
Steem Consensus Witness
---
Launch Partners
---
Technology Partners



Finance Partners


Media Partners

Sports Industry Partners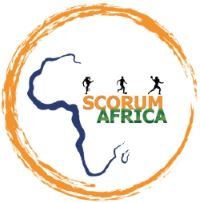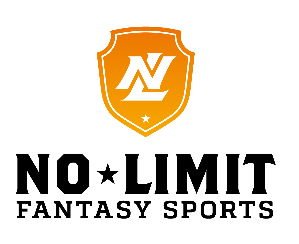 ---
PROUDLY BUILDTEAM
---
| Visit our website for more! | Subsribe to our YouTube Channel |
| --- | --- |
| | |
Set it up today and contribute to building a better tomorrow!


( Want an easier way? Use our SteemConnect proxy link! )
Get support and connect with us and other BuildTeam fans!



---
This is a @steemvoter subscription payment post. Thank you to Steemvoter customers for allowing us to use your Steem accounts to upvote this post by virtue of your free subscription to the Steemvoter.com bot service. @steemvoter is proudly a @buildteam subsidiary and sister project to @bitsports, @dlease, @tokenbb, @ginabot, @steemsports and @minnowbooster.