Bitspark is set to launch in Malaysia and the start-up competition in Korea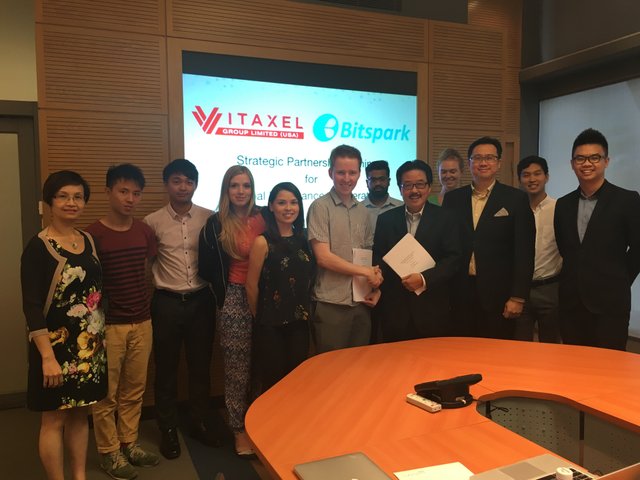 Hong Kong-based money transfer company reported the conclusion of the final agreement with the Malaysian Vitaxel. In addition, they will participate in the second round of the Korean contest, K-Startup Grand Challenge.
As Bitspark reports in his blog, the two companies signed in June a Memorandum of understanding, two months of preparing the final agreement and now have a "clear plan for the imminent launch of the service in Malaysia and potentially in other countries."
The company Bitspark was founded in 2014, first offered its customers remittances where the bitcoin used for the rapid transfer of money from one national currency to another, but in General it was not necessary to know anything about cryptocurrencies. In November 2014, the company made it possible for remittances from Hong Kong to the Philippines, and in January 2015 in Indonesia. Subsequently, the company expanded its scope of activities and in Vietnam. Now her clients can receive money in more than one hundred thousand. In may 2015 Bitspark announced the closure of its platform for trading bitcoins, fully focusing on remittances.
Vitaxel Group is a Malaysian company, which is present in sixteen Asian countries and specializing in e-Commerce and entertainment. Partnership with this company it is very important for Bitspark, since Malaysia with its many migrant workers is one of the leaders in Asia for the number of outgoing money transfers.
In addition, Bitspark along with 84 start-UPS from all parts of the world became a semi-finalist of the startup competition of the South Korean K-Startup Challenge. The second round of the competition will be held in the second week of August in the technology Park, southern Seoul. Only forty startups will be selected for the last stage, which will begin in late August. Twenty winners will receive a proposal to establish a business in Korea and funding for six months.