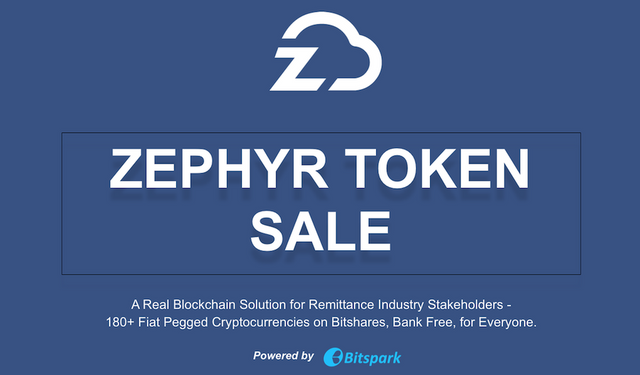 Hi Steemit,
Welcome to the Zephyr update series. The idea behind this is a concise snapshot of some the current developments to give you an idea on the progress being made at Bitspark towards Project Zephyr. Todays update will mostly be related to our technical development but also can include business related developments too, some developments are private and wont be noted and we may change the formatting of these updates as time goes on.
Technical:
Ongoing development of new Sendy 2.0
Reduced KYC requirements for some currencies
20+ Backend fixes to Bitspark web
Ongoing Administration enhancements
New API endpoints for upcoming Sendy release
New engineering staff joining Bitspark in Ukraine office for Bitspark and Zephyr development.
Development for new website UX and branding underway in HK office.
Business
Bitspark will be present and a sponsor of the upcoming RemTech Awards in Kuala Lumpur for the international remittance industry.
Ongoing discussions with UNDP Tajikistan team for rollout of cryptocurrency remittance project- Current status pending additional UNDP and regulatory approvals for start date. We are seeking a quick resolution with UNDP Tajikistan and Altfin Lab.
New MTO network signed up to Bitspark. Under negotiation for trial rollout
IMTC follow ups and contract negotiations.
Ongoing business developments with MTOs and money transfer businesses in APAC and Internationally