BitSpace and Liberland at Gran Canaria Business Week 2017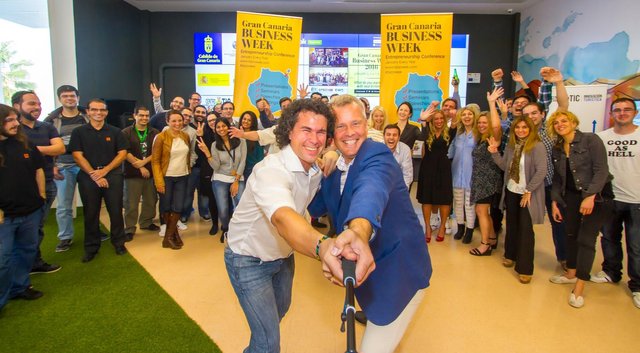 BitSpace is hosting a Blockchain Forum at Gran Canaria Business Week 2017 with the theme Bitcoin, CryptoFinance and Autonomous Societies
The forum will feature presentations on Bitcoin, CryptoFinance, Decentralized Governance and Organization as well as an introduction to Cryptocurrency Investments (ICOs).
At the same time and location, Liberland is organizing a Conference at BizzWeek featuring presentations how blockchain can be used in Liberland as organizational structure, crowd-funding plattform, smart-contract and legal platform, as well as land-, company-, identity- and share-registry.
BitSpace met with the president of Liberland 8 months ago (see my Steemit post about it: Steem, BitShares and Liberland?), and we have had good dialogue going since then.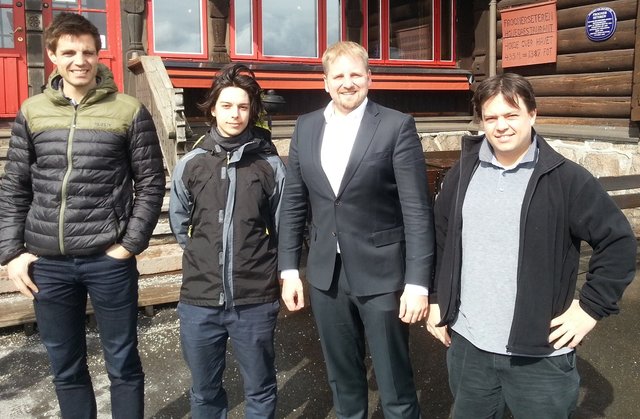 From left to right Jan Olav (BitSpace and Liberland investor), Christian ( @clains ), Vít Jedlička and Manuel ( @spectral ).
Back then we suggested he create his own Liberland chain with the Graphene Toolkit instead of relying on an existing open blockchain, to do things properly and not having to rely on mainchain politics, specifying his goals for Liberland and engineering the incentives in the appropriate way for those specific goals.
Check out the Facebook Event for BitSpace Blockchain Forum at BizzWeek here:
https://www.facebook.com/events/789899021158345/
Last year, Manuel (@spectral) held a presentation at Gran Canaria Business Week 2016, introducing people to Bitcoin and the New Economy:
We look forward to all the synergies and are excited to meet you all there. Join us at INFECAR, Las Palmas de Gran Canaria, January 10th and 11th!
Check out the Facebook Event for Gran Canaria Business Week 2017 here:
https://www.facebook.com/events/1566054246997307
Please comment below or email [email protected] if you have any questions :)