📢 RECORDING : BitShares Open Source Hangout #71 (May 12, 2018)
Every Saturday morning we gather to discuss all things Bitshares. Join weekly to speak with founding community members of the BitShares Enterprise Dex about history and current events in Cryptocurrency!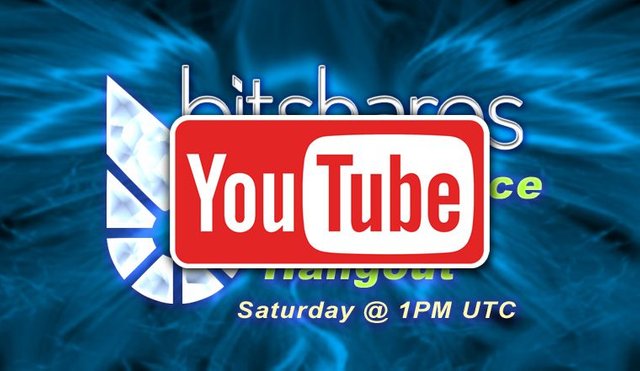 Join us LIVE for the Bitshares Hangout with @OfficialFuzzy!
📃 Topics in this hangout:
@OfficialFuzzy : General Announcements / Community Initiatives
- Tulip Infographic Challenge
- Blocktivity.info (BTS Stats)
@SteemPower : Bitshares State of the Network Report
@ThatSweeneyGuy : The Steem House Makerspace
@DNA-With-Greg : The AGE Project (Presenter not available)
@Taconator : TESTNET Release / BitShares Blockchain New Transactional Highs
---
May 12, 2018 RECORDING
---
HELP US STREAM THE HANGOUT LIVE!
Win Whaleshares for helping us stream the Bistshares hangout to your followers. Learn more here:
https://steemit.com/bitshares/@officialfuzzy/-bitshares-hangout-71-2018-05-12-sat-100pm-utc-opensource-agenda-beyondbit-raffle-powered-by-sp-20180507t021313332z-post
---
Presented by: @OfficialFuzzy
Moderator: @Ash (Fav)
Community Coordinator: @SteemPowerPics
JOIN US LIVE in EOSTalk Discord!
Streaming LIVE on YouTube!

---
Let me know what you think, please leave your comments below.
As always, please upvote this post and follow me
if you like my work and want to see more.
If you think others will enjoy this
Please ReBlog it!