BitShares Surges 30% on Chinese "Clean Listing"
China just released its version of the Token Exchange Self Regulating Body (TXSRB.org) Clean List. BitShares was safely on it. The panic they caused out of crypto assets a few days ago seems to have reversed!
Here's the translation:
BTS made the Chinese exchange CLEAN LIST
Dear Cloud User :
Through the study of the People's Bank of China and other seven ministries "on the prevention of tokens issued by the risk of financing," the spirit of the policy , the coin network in the careful discussion decided to use all the ICO way off the block chain asset transactions. The block chain assets that will be traded on the next line include QTUM, GXS, EOS, ANS, DGD, 1ST, GNT, REP, SNT, OMG, PAY, LUN, VEN . The chain-chain assets that are about to resume trading include : BTC, ETH, ZEC, SC, BCC, ETC, BTS .
Specific business adjustment methods are as follows :
All users in the market have been ordered to dismiss the order. For off-line block-chain assets , please apply for a platform as soon as possible. Cloud coins will net 2017 Nian 9 Yue 7 Ri 0:00 recovery is not off the assembly line block chain asset transactions , you can re-pending transactions in the market ;
RMB recharge will continue to account properly. Due to the recent concentration of RMB is more concentrated , by the payment channel restrictions , the RMB arrival time may be slightly delayed ;
Not off the assembly line block chain assets will continue normal recharge accounted for , has been off the assembly line block chain assets of recharge will be stopped. Cloud network will be more than a day for users to batch processing all of the Tuyi application , the next line will be given priority treatment , off the line varieties of currency is not subject to limit , please wait patiently batch processing is completed ;
Thanks to all users for the support and help of cloud-currency network , cloud currency network will uphold an open and transparent business philosophy , under the guidance of regulatory authorities , continued compliance stable and secure operation.
This removes BitShares from the general cloud that overhangs all cryptocurrencies in China, and it appears the Chinese are fleeing to safety there.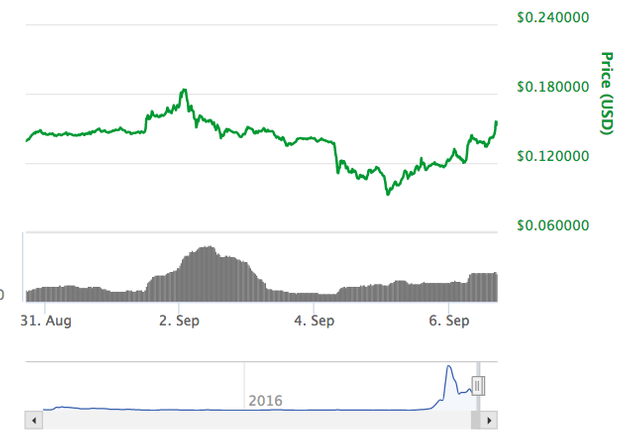 Here's a great podcast, Part 2 of 2, where John Gotts and Michael Taggart talk about the problem and what the TXSRB is doing to help.
https://www.futuretechpodcast.com/podcasts/ico-crackdown-is-here-china-russia-usa-israel-south-korea-what-to-do-about-it/