Whale Olympics: Treasure Hunt Rules
As promised, this game will be different from the previous ones. Rather than having a set of upfront rules and a controlled game flow, players will have to use their creativity to "find the treasure" and take the reward.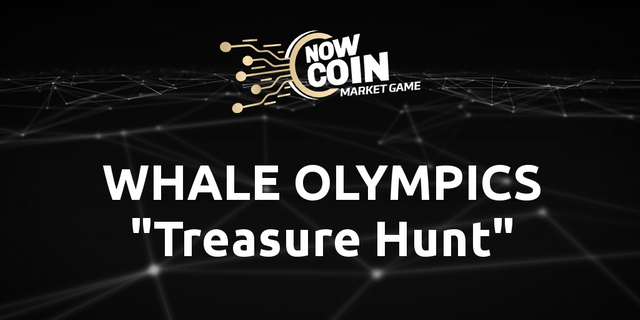 How can you get the rewards?
Participants will be divided into 3 groups where they will have to compete against each other for one of the nowcoin treasure accounts - each filled with 333 NowCoin.
Each group competes for one treasure account… Accordingly only one player from every group will access the reward account first. Speed is of the essence: to win, you will need to wipe out the treasure account before others do… Participants have to find subsequent clues to unlock a treasure account and claim the NowCoin for themselves.
Let's see the first hint:
The game will start with a transfer from the nowcoin-reward-pool to the players, where they will be given the first codeword required to succeed. After that, they are left to their creativity. But do not worry: as you progress, each step will give you the next step in your treasure hunt.
We have installed a chatbot on our site and it will provide the first hint on your quest. Pay close attention to your wallet with which you have registered for this game, code for the first hint will hit you along with a transfer from the nowcoin-reward-pool.
Hurry up, before other players find their way to the treasure…