Are we heading towards a DAG (Decentralized Autonomous Government)?
I'm not sure what Satoshi's full vision/grand plan exactly was when he created Bitcoin, it could have been solely to take down banks, or he could have had a grander vision to eventually decentralize the world in a provably fair way. Either way, blockchain technology has given us a way to achieve decentralization within government in a fully trustless and transparent manner. Stemming from the blockchain came a concept known as DAO (Decentralized Autonomous Organization) also known as DAC (Decentralized Autonomous Corporation) originally coined by Daniel Larimer, which helps make this transition to a fairer and more transparent form of government possible.
A quick primer on DAO and how it works
To put it simply, DAO is essentially a decentralized company that self governs itself through the use of smart contracts. Smart contracts are simply agreements between two or more parties that automatically verifies the checklist of conditions and executes the agreed upon terms.
An example of a DAO would be Bitcoin.
Bitcoin has the following:
Product: It is a payment service (effectively eliminating the need for banks).
Shareholders: People that own bitcoin.
Revenues: The transaction fees.
Employees: The miners.
Liability/costs: The block reward paid to the miners is a form of inflation/dilution.
Customers: People that send and receive payment.
Another example would be Steemit. Though I'm not entirely sure what revenue model will be used once the user acquisition phase is complete. Could be ads, which wouldn't be bad considering the ad revenue would flow directly to the shareholders (us).
The benefits of such a structure are enormous. One big advantage is that such a structure would be highly resistant to corruption since all actions within the system are transparent and audited. Another is the overhead. Since this is a self managed system (governed by the consensus), the need for management is very minimal.
How might it be used within government?
I believe the government is essentially run like a very large corporation. Whether it should be run that way or not is debatable, but one thing is for certain, if it is run like a company, then every shareholders (us) should all have an equal vote and should have a say in how it is run. As long as capitalism is at the root of the structure, the bottom line (equilibrium point) is always going to be about making the most amount of money.
For example: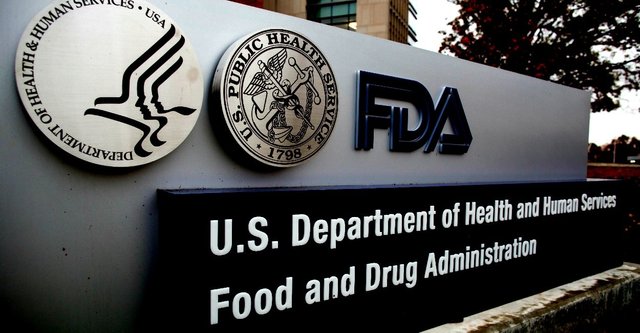 Now here's an organization that some might argue is in place to look out for the health and well being of the people. And I'm sure it probably started off with the best of intentions, but as long as the root driving force of the organism is money, the organism will opportunistically look for ways to redefine its goals.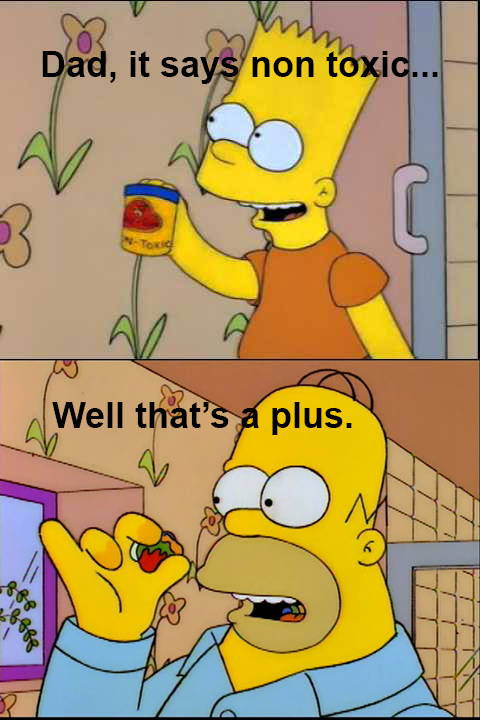 Just look at the ingredients in your basic products like milk, soup, chips, cookies etc. What the heck is calcium silicate? Butylated Hydroxyanisole? Sodium Benzoate? Many of these ingredients are found in things like household cleaners, to road gravel to flat out cans of poison.
Even on fruits and veggies… This is what is on your non-organic apple... Neurotoxins???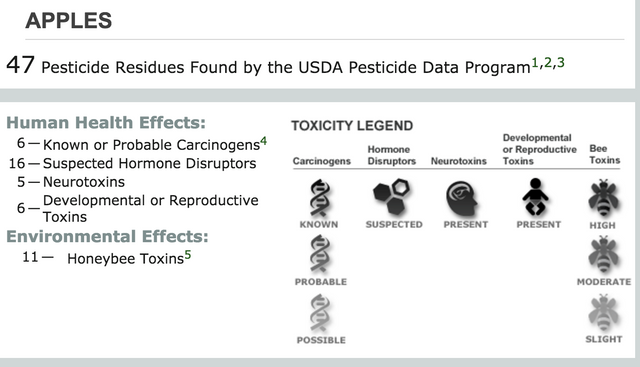 Good news is, the FDA has deemed all of these safe for human consumption..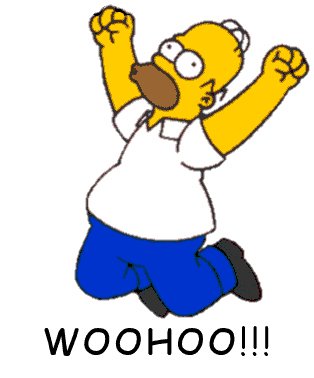 Let's face it, what's ending up on our plate is a very loose definition of the word safe. Essentially, what doesn't kill you within a few years is totally safe according to the FDA. "Brain damage and cancer is not easily proven, we've got great lawyers and thus is not our concern. Look on the bright side, all of this helps increase profits" - I'm paraphrasing of course :)
If the FDA where to be converted to a DAO, what do you think the maximum allowable poisonous content on our foods would be?

Zero!
So in short with the DAO model, all formal operating procedures within the FDA would be transactions on a public blockchain and subject to scrutiny. The decision makers would be the stakeholders (us) and they would get to vote upon rules and regulations (allowable poison content) which would all be managed by the smart contracts.
While numerous challenges exist with this approach, I am convinced this would help restore public faith in government (which is at an all time low). And the good news is, I believe the path we're currently on will lead to a total reform of government eventually.
Best wishes!
Neil