Hi All, as a Bitsharien, I would like to bring more information about Bitshares Chinese community to the whole. 
大家好,作为比特股粉丝,我会尝试把比特股中国社区日常信息介绍给整个社区。
China Graphene Developer Conference was held in Shanghai last day, MagicWallet PM shares latest information and future plan.
昨日在上海的石墨烯开发者会议,鼓鼓钱包团队分享了鼓鼓最新情况以及未来计划。
MagicWallet has introduced many new users into BTS DEX. Currently the total number of registration users from MagicWallet is 40K+ and daily active users is 11K+. And delta number of daily new users is 800 to 1000. MagicWallect has built 10 API nodes for 5000 users concurrency online.
鼓鼓钱包为比特股社区引入了大量新用户,目前鼓鼓钱包总用户数量有4万+,日活跃用户有1万1+,每天新增用户800-1000人,搭建了10个API节点可供5000人同时在线。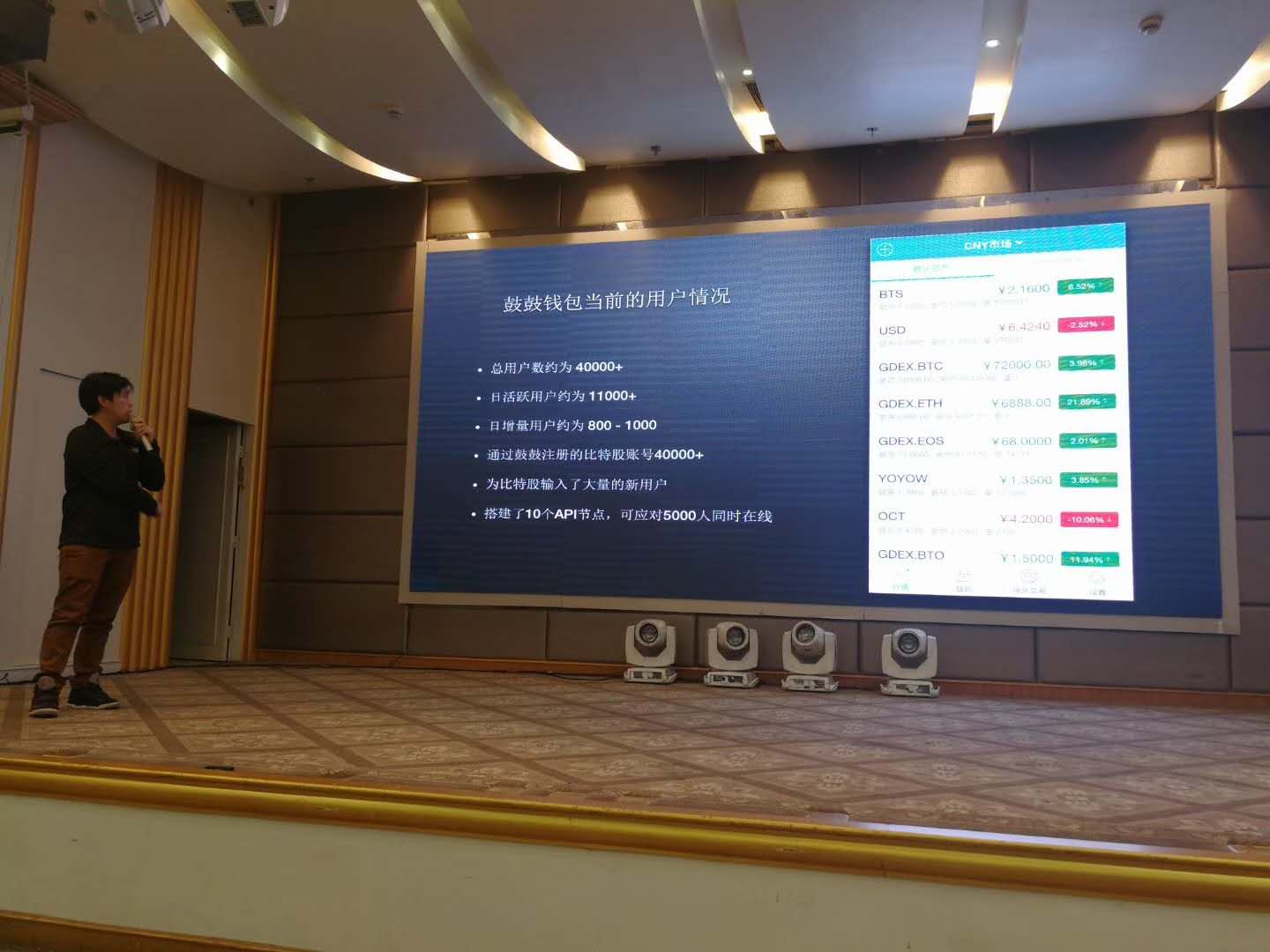 They plan to develop hardware wallet and provide open source technique for more people build DEX gateways. And MagicWallect will work with GDEX bring more projects of high quality into DEX. 
鼓鼓钱包的未来计划包括硬件钱包,提供开源技术让更多人能搭建起去中心化交易所,和GDEX一起快速低成本服务更多优质区块链资产上线内盘。
GDEX is bitcrab team's new gateway, expect to bring liquidity to DEX. In the past month, GDEX has listed GDEX.NEO, GDEX.GAS, GDEX.BTO, SEER and DDN in DEX.
GDEX是巨蟹负责的新网关,期望为内盘带来更多的流动性,最近1个月陆续上线NEO,GAS,铂链,SEER,DDN等优质资产。