Hi, all traders,
We are team BitUniverse, which has developed BitShares Wallet and BitUniverse.
We are glad that BitShares price rocketed today, and I'm thrilled to announce that BitUniverse now supports tracking the price and candle sticker charts of BTS trading pairs like open.BTC:BTS, YOYOW:BTS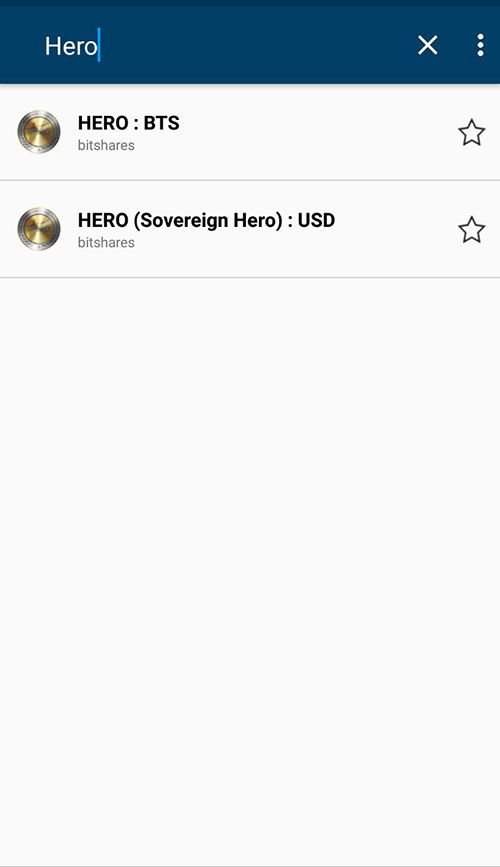 The list of supported pairs:
open.BTC:BTS
open.ETH:BTS
HERO:BTS
open.EOS:BTS
OBITS:BTS
PPY:BTS
bridge.BCO:BTS
open.DASH:BTS
open.STEEM:BTS
BLOCKPAY:BTS
RUBLE:BTS
STEALTH:BTS
YOYOW:BTS
open.MAID:BTS
open.USDT:BTS
BTWTY:BTS
CADASTRAL:BTS
OCT:BTS
SMOKE:BTS
ICOO:BTS
open.SBD:BTS
open.OMG:BTS
open.GRC:BTS
KEXCOIN:BTS
open.LISK:BTS
If you want more pairs, just reply in this post!
About BitUniverse
BitUniverse is an app for tracking realtime bitcoin/altcoin price and auto recording portfolio. More features are going to be released.
Download link of BitUniverse: https://play.google.com/store/apps/details?id=com.bituniverse.portfolio&referrer=utm_source%3Dsteem
Our telegram group: https://t.me/bituniverse
Our twitter: https://twitter.com/bituniverse_org
Our official website: https://www.bituniverse.org