A strong bullish currency forward @Stan Larimer and Michael @ We work hard on them, please follow them and motivate them more, they are morally high
Hello steemit
The most important feature of the currency "Bitshares" are:
Performance and progression:
The platform is capable of handling 100,000 transactions in a second and more with minimum optimization.
The decentralized asset market allows users to trade in a fully decentralized exchange.
Dynamic account permissions All accounts on the platform can be set up to be controlled by different accounts, which reflects the hierarchy of permissions in real life organizations, where money can be controlled by several people and this hierarchical control of funds creates a less vulnerable environment for theft or piracy .
Bonus Program: Blochen has a built-in referral program that provides incentives for users to bring new people to the platform and increasing the amount of users strengthens the security of the entire network and increases its market value.
User-issued assets: Users on Bitshares are able to create their own custom codes eg enhance their business and facilitate group financing for startup.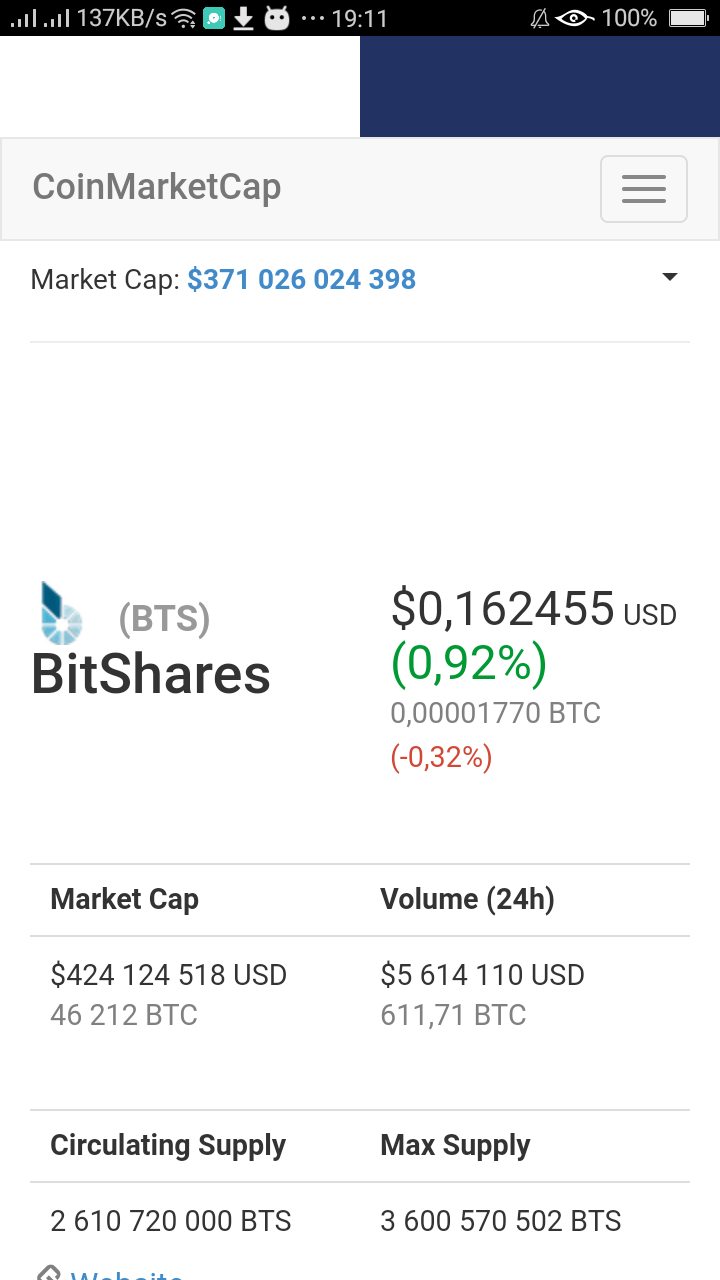 Direct your image from https://coinmarketcap.com
This price is $ 0.16 nothing for her will achieve in 100 times in the future