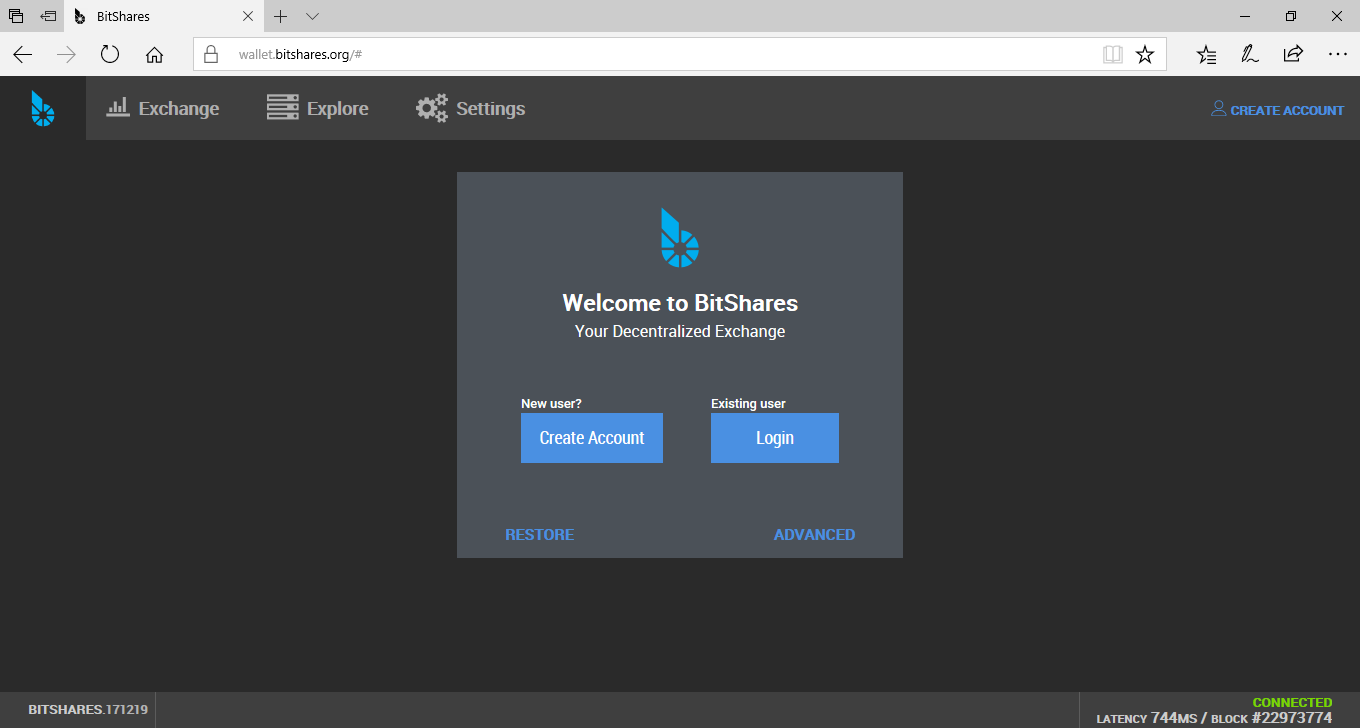 ~go bit bitshares.org
~i chose the online exchange
~click create account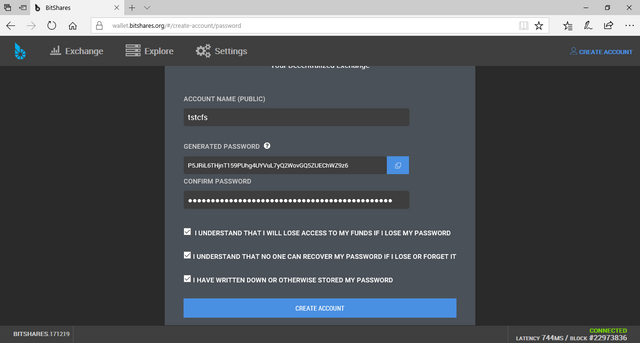 ~create a username and copy your password to confirm it.
~make sure to keep password somewhere safe you will need this to log in.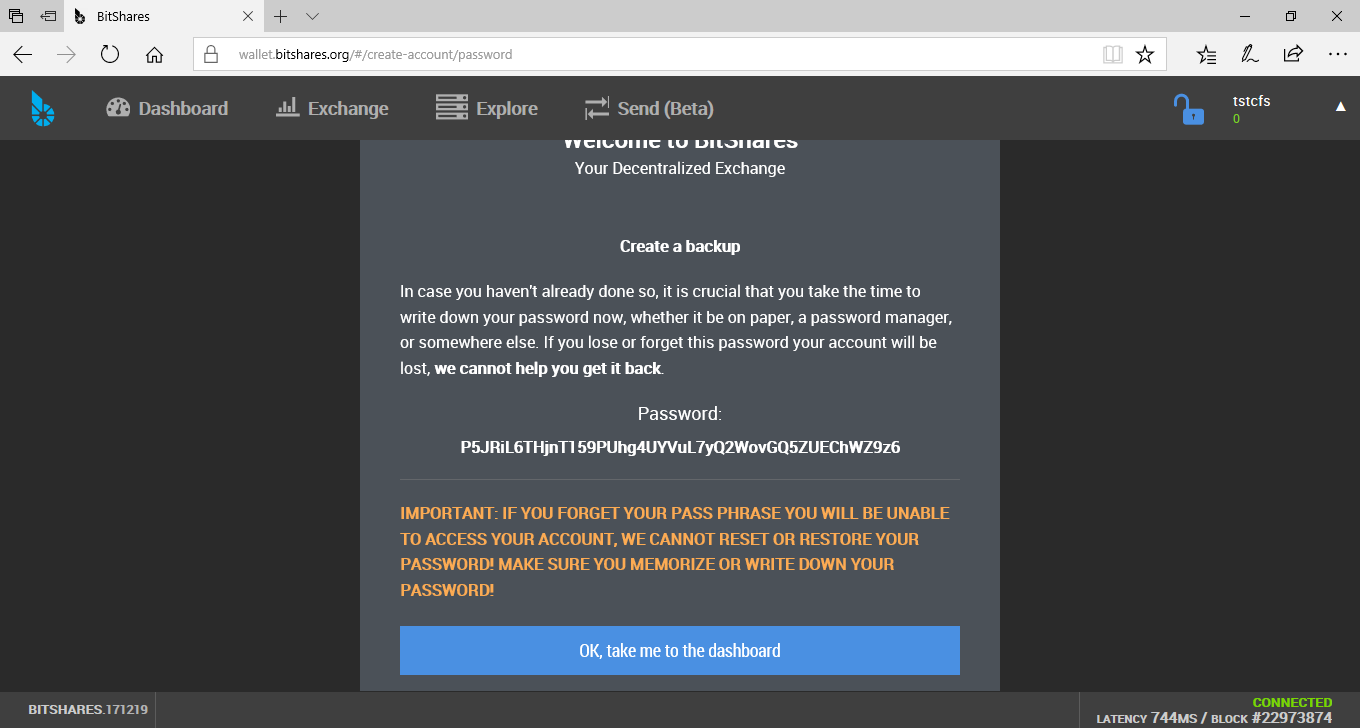 ~Click take me to dashboard
~You have successfully created a Bitshares account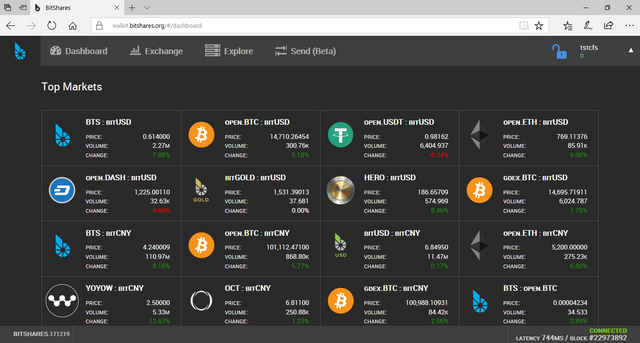 If you guys would like videos, with tips on how to navigate the exchange please upvote this post.
Thank you for reading.