Support the BitShares Android Worker SlideShow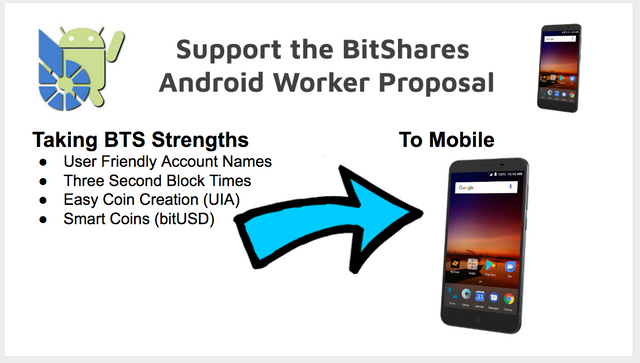 Help take the strengths of BitShares from computers to mobile putting them into the hands of people on the move. A group of BitShares enthusiasts proposes to create a BitShares Android Customer Token Wallet. This is a comprehensive worker proposal to engage the community in a $150,000 contest for the best uses of a mobile custom token wallet.
Please vote in your BitShares Account to support this worker today.
Join us on telegram.
https://t.me/BTSAndroidWorker
HOW TO VOTE:
And vote for the worker proposal with your BitShares account go to
Go to https://wallet.bitshares.org/#/
Log in with your BitShares account.
go to the Menu (hamburger on right)
Click Voting>Workers>Proposed>AndroidCustomTokenWallet


You can set your proxy (blue box)to "kimchi-king" who supports the project.
Or you can tell your existing proxy to support this exciting proposal!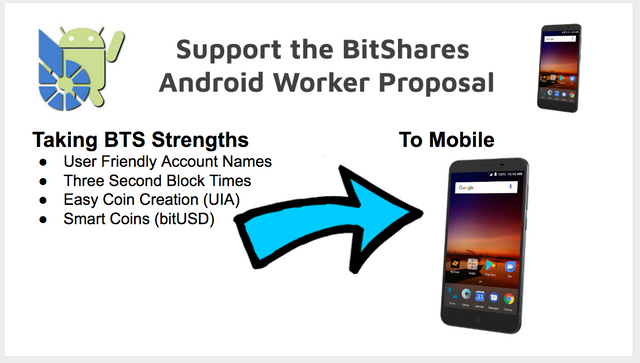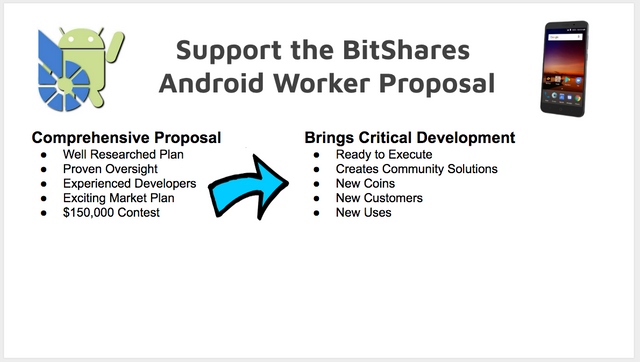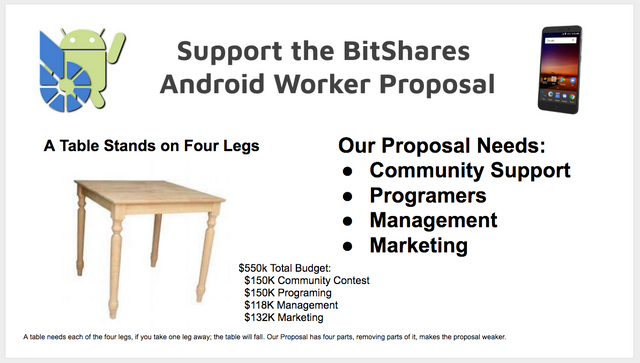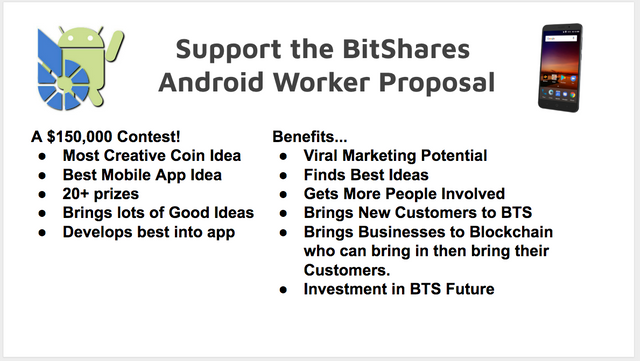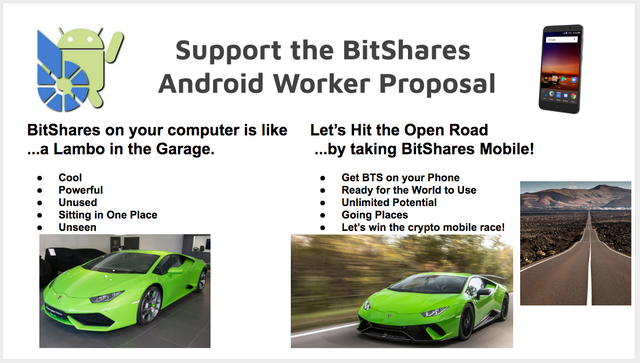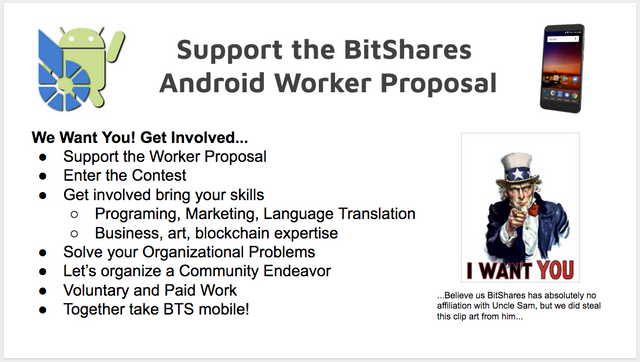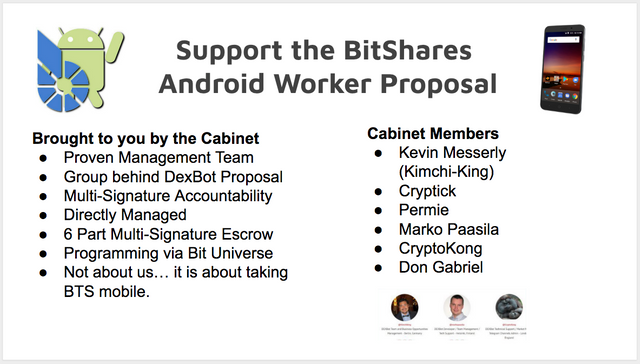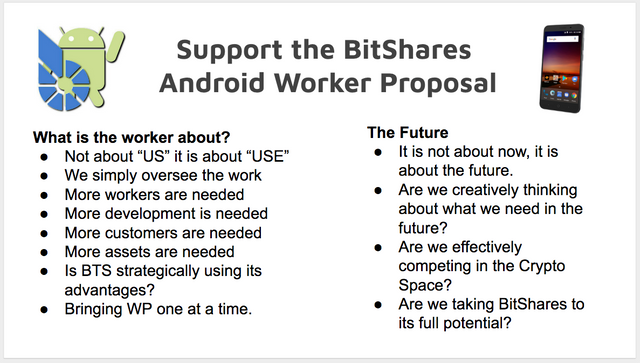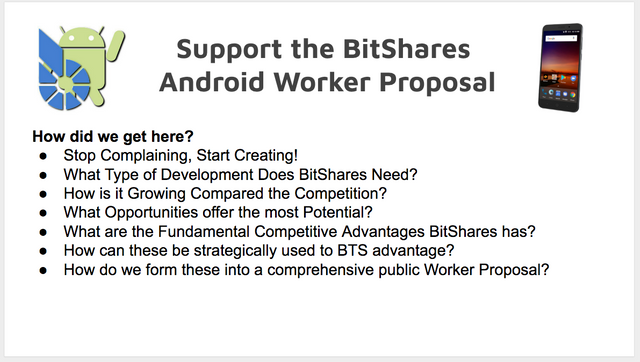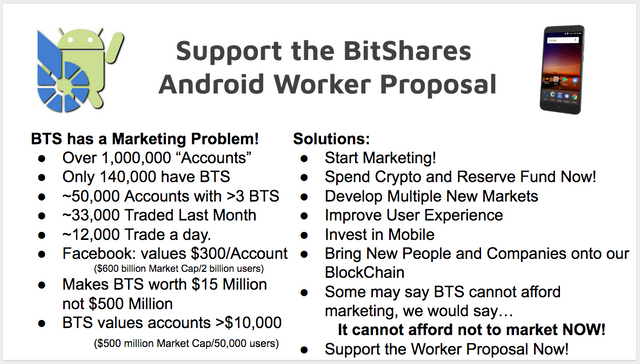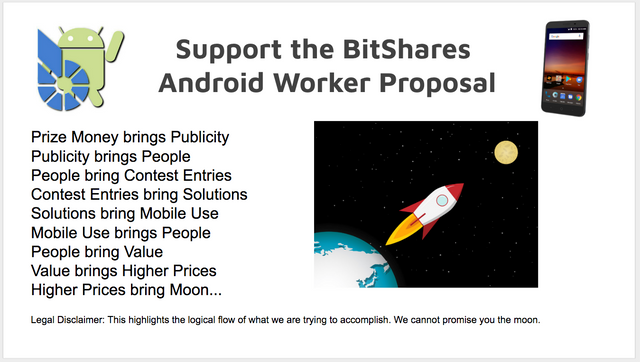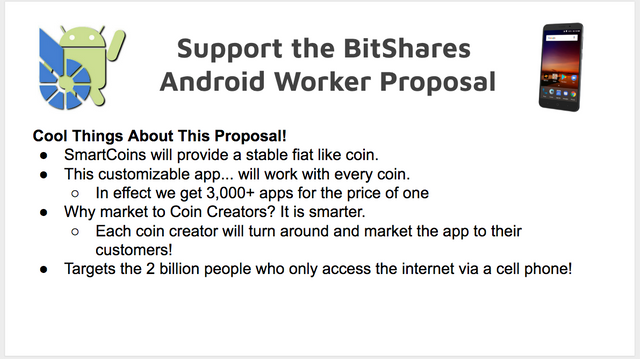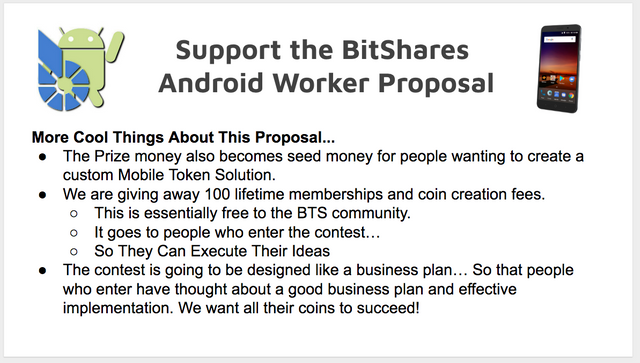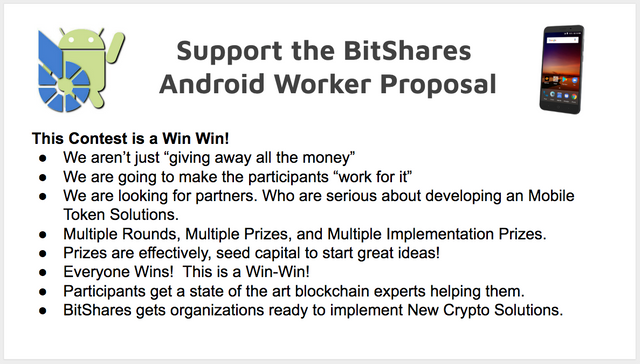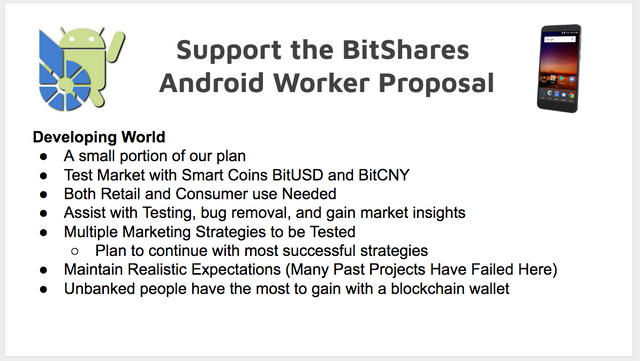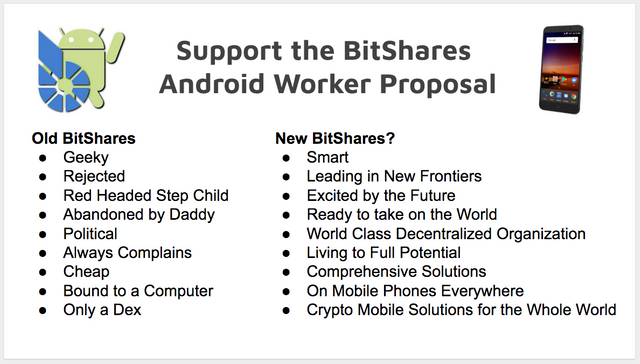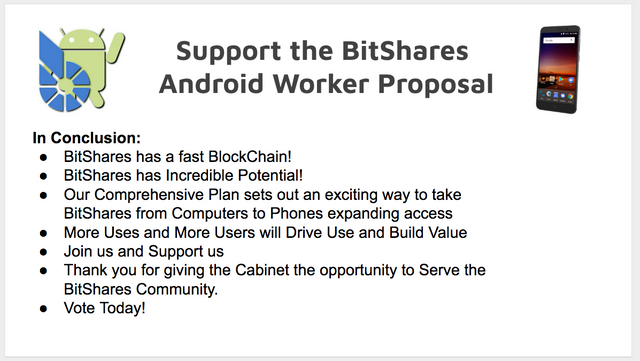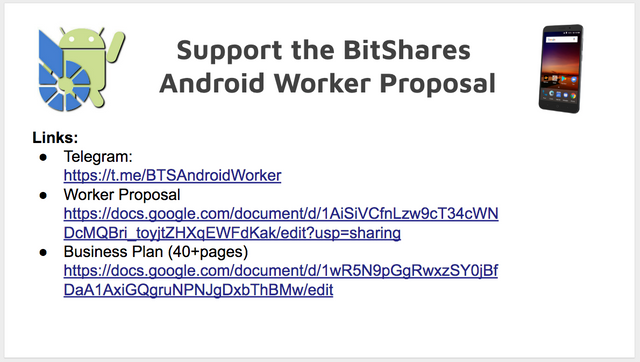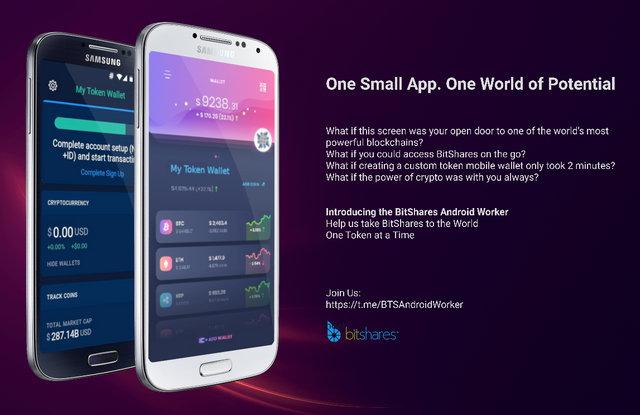 Main Meeting Location: Telegram
https://t.me/BTSAndroidWorker
See the Worker Proposal:
https://steemit.com/bitshares/@cryptick/introducing-the-bitshares-android-custom-token-wallet-worker-proposal
https://docs.google.com/document/d/1AiSiVCfnLzw9cT34cWNDcMQBri_toyjtZHXqEWFdKak/edit?usp=sharing
See the business plan:
https://docs.google.com/document/d/1wR5N9pGgRwxzSY0jBfDaA1AxiGQgruNPNJgDxbThBMw/edit?usp=sharing
See the above slides on google slides:
https://docs.google.com/presentation/d/1rGXT90M-rgeBAsa_klrUjEIpXIhW6fiA03R6TfnnVJ0/edit?usp=sharing
BitShares Talk Link:
https://bitsharestalk.org/index.php?topic=26842.0
BitShares Proposal Translated into Spanish:
https://docs.google.com/document/d/1wJVMSDv1b9AVBjdx6GhItidlApzdsjitiFLGRti0i88/edit?usp=sharing