A few months ago, when Tether dissolved their relationship with their auditing firm, social media started to talk about the ticking time bomb that is USDT. So I decided to contribute, not by adding to the FUD but by providing a solution that has existed since BEFORE Tether was even a thing; One of @dan Larimer's first innovations, the BitUSD.
Here is that article: https://steemit.com/bitshares/@cob/the-iron-is-hot-for-bitshares-a-look-into-bitusd
Today I'd like to bring up something else that makes me bullish on BitShares: the BitCNY.
As far as I know Tether only focuses on the pegging it's value to the United States Dollar. This is great, being the world reserve currency at the moment but there is a lot of trading volume coming out of China and there is no "CNYT".
This leaves the market wide open for the BitCNY to come in, and it did. On the https://www.aex.com exchange.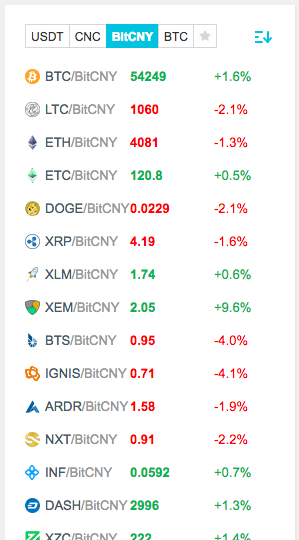 As some of you may already know, Tether is a centralized company that promises to back every USDT with an actual US Dollar. There is a single point of failure in Tether. I would have made this last sentence in bright red with danger signs all around it but I respect you all too much for that. I'm sure you realize the danger of having one company being behind all the "stable" assets currently in use on the many many crypto markets and exchanges.
If or when Tether implodes, the entire crypto market will suffer greatly. It might be the closest thing we get resembling the MtGox catastrophe of 2014. Those that will be hurt the most are those that have some wealth parked in USDT. Those that are holding BitShares Market Pegged assets on the other hand might even gain from the catastrophe.
I foresee the chinese traders as the least affected since they use the BitCNY. They will be LUCKY that Tether didn't offer a stable coin in their native currency!
Thoughts?