Migrating Bitcoin onto the BTS DEX via UIA snapshot/sharedrop?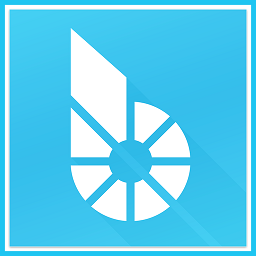 Migrating BTC onto the BTS DEX via an UIA sharedrop?!
With the 1st August deadline looming in the near future there seems to be multiple blockchain splits due to the scaling problem that's plagued BTC for years with no solution.
BTC Is going to split into multiple tokens?
Yes! At least one group has stated that they intend to split into their own chain regardless of network consensus for the other solutions, it's worth some further research:
If there are going to be 2-3 splits from BTC, then let's throw in a 4th!
Today in the Bitshares Telegram group, several users including myself discussed the potential of providing BTC holders a third/fourth BTC split option - an UIA on the BTS DEX, distributed via a snapshot of the BTC blockchain prior to 1st Aug deadline & distributed via sharedrop (claimable via import of private key at a later date).
BTC Split comparison (WIP)
| | Bitcoin (Current) | Segwit2x | BitcoinCash (BCC) | Bitshares UIA |
| --- | --- | --- | --- | --- |
| Block Size | 1mb | 2mb? | 8mb | 128KB |
| TPS* | 6-7 | 12? | 56 | 10,000+ |
| Block timing | 10m | 10m | 10m | 3s |
| Avg fee | $1.35 | $1.35/2? | $1.35/8 ? | $0.027 |
| Consensus mechanism | POW | POW | POW | DPOS |
| Inbuilt DEX* | ✘ | ✘ | ✘ | ✔ |
| Energy Efficient | ✘ | ✘ | ✘ | ✔ |
| Inbuilt Stealth | ✘ | ✘ | ✘ | Soon! |
| Inflationary | ✔ | ✔ | ✔ | ✘ |
TPS = Transactions Per Second
DEX = Decentralized Exchange
Note: Guessed the Segwit2x & BCC fees, not accurate!
Advantages of a Bitshares BTC UIA:
Far greater capacity, scalability and speed than the 3 forks of Bitcoin combined! (7-30 TPS vs 10k+ TPS & 10m block times vs 3 sec block times!)
If we do not issue the tokens remaining to be mined (21m total planned) then the BTC UIA would not be inflationary in comparison to the 3 forks, better for existing holders.
Far reduced network consensus environmental pollution/harm - DPOS vs POW.
Running a Bitshares web wallet or light client does not require downloading the entire blockchain.
BTC services which integrate Bitshares will have access to not just the BTC UIA but to the entire BTS DEX (increased usage of MPAs).
Ability to trade the BTC token in a decentralized manner within the client against any other token with no middlemen (besides potentially gateways).
Users with holdings in addresses smaller than the current average network transfer fee on the bitcoin network will be able to move these funds once imported on the BTS DEX, as network fees are very small!
Providing this option to all BTC holders will potentially recruit a significant number of users to the BTS DEX.
No need for further BTC development nor network maintenance, no need to worry about centralized POW risks in the future.
Disadvantage of a BTS BTC UIA:
Existing Bitcoin services will need to integrate the Bitshares DEX instead of a Bitcoin based client which may pose a temporary development roadblock (slight learning curve).
No mining (bad if you've invested heavily in mining), however I've seen several rumours that one of the BTC splits may change POW mechanism.
Can you think of any? I can't..
How?
Step 1: Perform snapshot of BTC distribution prior to Aug 1st deadline.
Further research is required for step 2, there will likely however be bounties and or worker proposals for this work if interested!
Thoughts?
What do you think?
Would you use a supercharged BTC UIA on the BTS DEX over the several upcoming BTC splits?
Should the total planned BTC supply (~21m) be issued proportionally to current BTC holders, or should they simply cease to exist & the current BTC distribution will become the final supply (zero inflation compared to other BTC splits).
Relevant reading
---
Best regards,
@cm-steem