Graphene World Cup 2018 - Group 1
---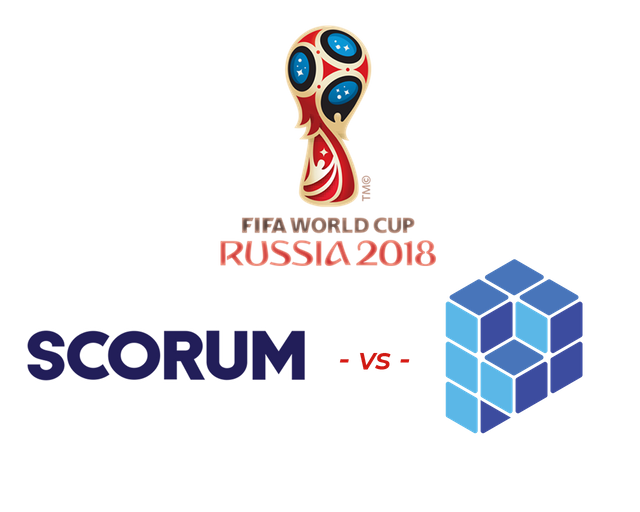 Introduction to a new format - 'ICO Pairing'
---
In brief, the idea is to put together related cryptocurrency/blockchain projects, products, websites, (d)apps etc; and pit them against one another in a series of 'matches'. Beginning with a brief discussion of reasons for the pairing, then the 'matches' will score a variety of factors side-by-side. Each 'match' will have a result 1 or 0, depending on what we find. For this first pairing, the topic will be sports betting. Friendly competition where room exists for multiple takes on a format. With the Russia 2018 FIFA World Cup now underway, what better way to start than with two blockchain sports betting platforms, SCORUM vs PEERPLAYS.
---
Not just a game ...
---
There's a more than one reason for this pairing. The obvious reason being they use blockchain to run sports betting/gaming websites. Whether sports betting games are your thing or not, we are witnessing is blockchain ledger technology coming to a 39-billion dollar online industry with potential to overturn the whole concept of 'the house'.
The other purpose of this pair, is both are based on Graphene (MIT license), the same technology framework as BitShares or STEEM. Such projects often 'fork' (clone) BitShares or STEEM (or parts thereof), adapting or adding features to create unique standalone platforms. They may also provide some integrations or list tokens, for example on BitShares Decentralized Exchange (DEX).
The upshot of all this? More businesses/liquidity/trading/activity/users around the BitShares blockchain community and eco-system, to which extent shareholders have a vested interest.
The stakes are high - The odds are 'all-in' on the blockchain. By checking out the state of a few things, will a hotter favorite appear? Let the games commence!
---
Match 1 - Website Performance and Hosting Optimization Score by https://gtmetrix.com/
---
Vastly popular website optimization tool. A primary means of exposing/auditing quality of work on a website. Cryptocurrency is highly dependent on good web dev, security, and hosting. Therefore this is the first thing we can get a strong measure from.
PeerPlays are out of the gate with good performance on gtmetrix.com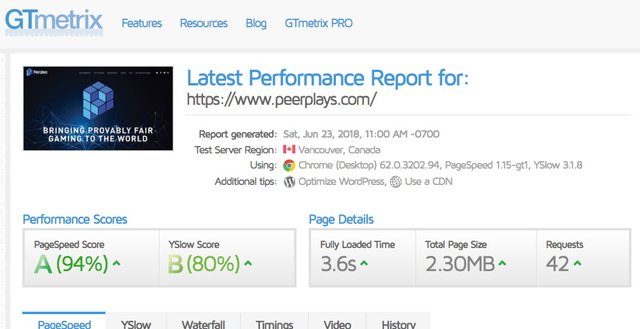 ---
PASS. Suggested: Deploy CDN or Caching, optimize WordPress for A A score
---
Scorum, unable to beat the score and coming behind on both PageSpeed and YSlow overall.


---
Much lower scores are returned on the scorum.com website. The quality does not meet expectations of the project hype. Check Failed.
Suggestions to be fixed: [Sample]

---
Result: Match 1 - Website Performance and Hosting Optimization
PeerPlays 1 - 0 Scorum
---
Match 2 - Website SEO (backend)
Next up another standard tool in our kit, where we expect 80%+ for a pass. You can run these yourself on any website, by registering at seositecheckup.com, with headings/keywords in a separate test.
---
PeerPlays SEO Site Checkup results
PeerPlays comes up with a result of 80/100. Reasonable with room for improvement. A clean pass.
---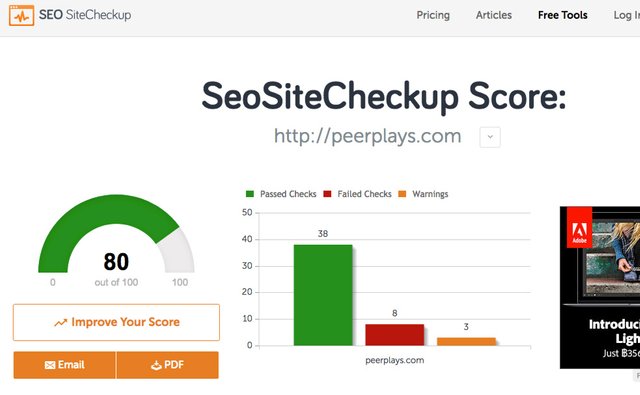 ---
Scorum - SEO Site Checkup exposes crucial errors
Coming home on this match with a result of 65/100, fails to meet pass rate of 80. Appears to be a clear lack of SEO direction and optimization on the scorum.com website, resulting in fundamental issues. We also checked the Alexa.com ranking, and noted activity has a sudden, huge spike happening the past 1 month - but not much prior to this, which raises a question about the techniques used to do so.
---

---
(Full report available on request, from website snapshot 24th June 2018.
Result: Match 2 - SEO Backend
PeerPlays 1 - 0 Scorum
---
Match 3 - Website SEO (content/keywords)
Here we simply check for H1 and H2 headers on the home, and what keywords appear. Search engines use both to gather vital information, and these rudimentary details are of weighted importance. Combined with the previous test, we'll start seeing if are project has some quality efforts behind it.
---
PeerPlays Keyword Cloud
---

---
All seems fine here, with highly relevant keywords to the site. Pass.
---
Scorum keyword Cloud
---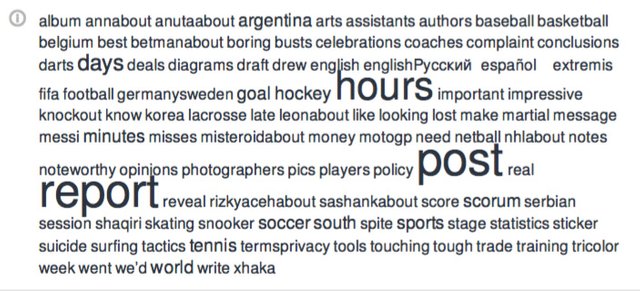 ---
All does not seem fine, no headings and keywords on homepage have been considered in the home layout.
---
Result: Match 3 - Website SEO/Content
PeerPlays 1 - 0 Scorum
---
Match 4 - User Testing: UI/UX and flow
---
Next up is placing ourselves in the shoes of an end user, going to the site and 'blind-tasting' the best we can. The following will be a more detailed section, with screens to talk about what happened along the way.
Aim - Go to official website. Find out how quickly a non-technical user can open an account and start using blockchain applications. This is also the hardest test to pass.
User Testing - PeerPlays.com
---
PeerPlays first, and we arrive on the homepage which is full of information. Scrolling down, we soon find a selection of apps. Already having core wallet (there will be a separate section on that) we want to find 'Sports Betting'. Selecting the link takes us to this dApp on the PeerPlays blockchain.
---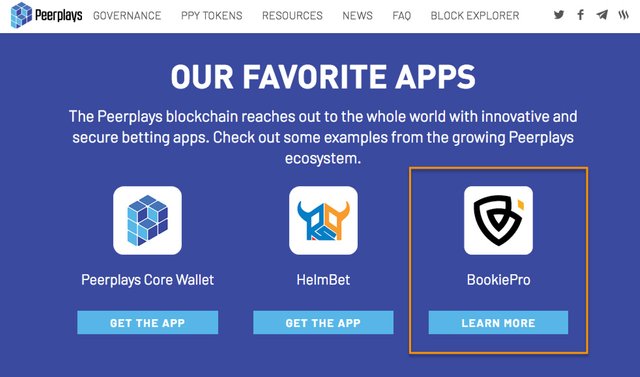 ---
Upon selecting BookiePro, I am taken to the following website where I can login or quickly register and the process is clear, and we are soon up and running.
---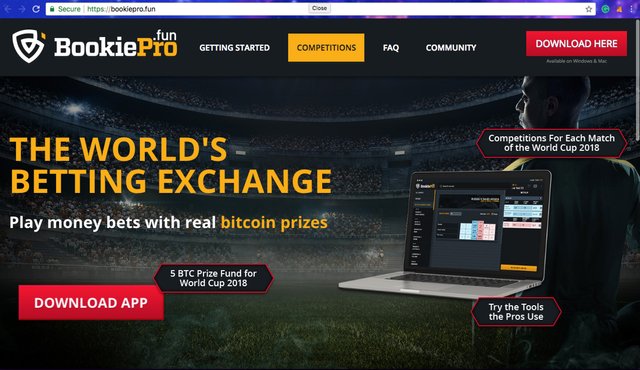 ---
This was then installed and an account registered, with first bets placed on the blockchain for world cup games (website is using play money).
---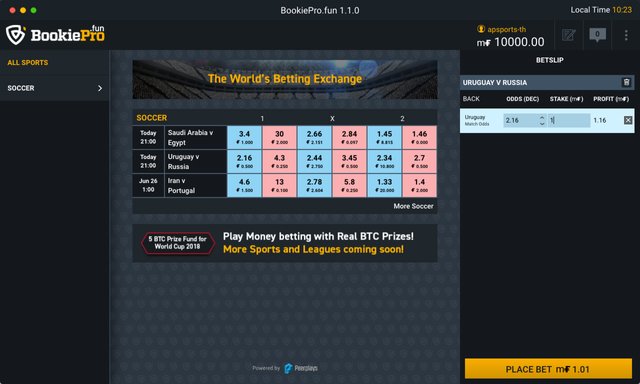 ---
Above - App shown on OS X. Another pass for PeerPlays.
---
Scorum - New User flow
---
Signup worked for scorum.com and delivers us to a homepage, where on the menu we can select a few dApps. Here's what we get on the homepage:
---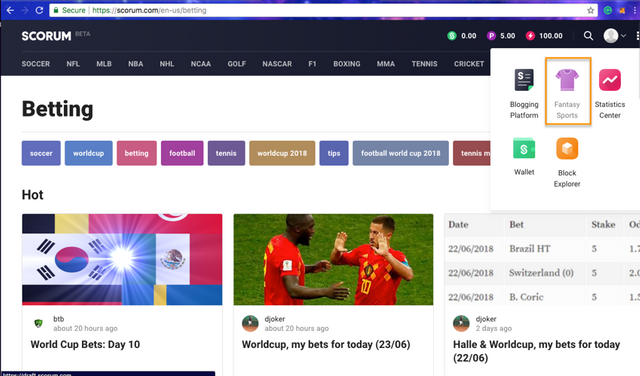 ---
For this story, we are interested in Sports Betting, so this is what we select. Doing so takes us to a different website, leaves you asking "why am I on this different website with an email signup", instead of a clearly separate dApp as per PeerPlays. The betting website is mobile responsive, but again it is a totally different website. It has a separate signup process. Once inside, it has a separate user gateway for loading up SCR tokens from your main wallet, actually, it just specifies a manual address to send them to. This doesn't display any working integration. Worse, it gives off red-flag that these sites are forks from other projects and integrations are loose at best. We expected a wallet where these tokens could be moved around on the same chain.
---
Scorum - Seems to end up on a different website with poor integrations. We'll revisit this again below, in the core wallet section.
---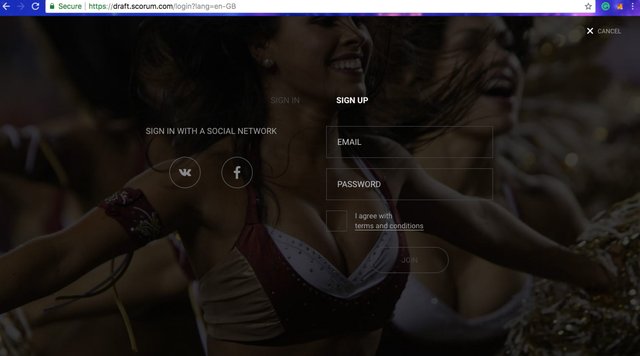 ---
Below, this is where we load funds on the betting dApp. Comment on the screenshot, basically the user flow is clunky and the wallet is not integrated to the main blockchain account.
---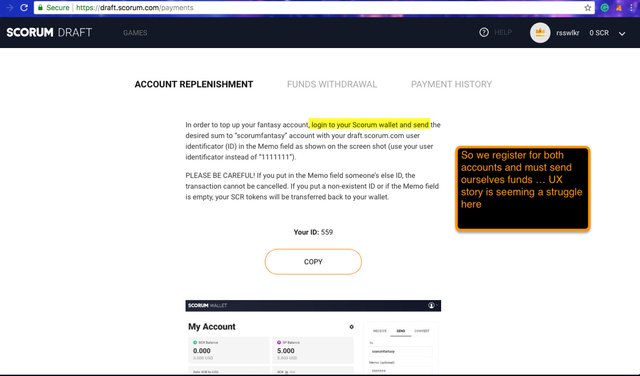 ---
Match 4 Result - User Experience
PeerPlays - 1
Scorum - 0
---
Match 5 - Mobile Responsive Testing
---
Clearly, any serious project in this industry will have a strong mobile version of its website. Opening both on an iPhone SE. We can see from the screens below that in responsive mode, the Scorum.com interface was never UI/UX optimized for mobile apart from the main wrapper. Text becomes too small, and thus unreadable for the user: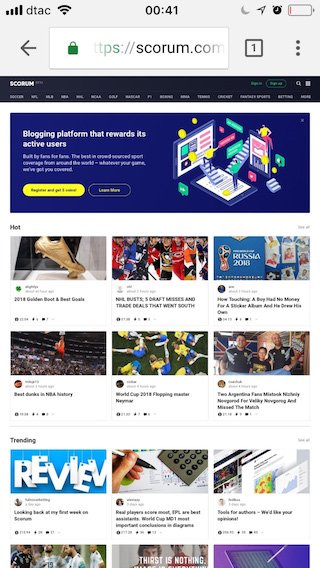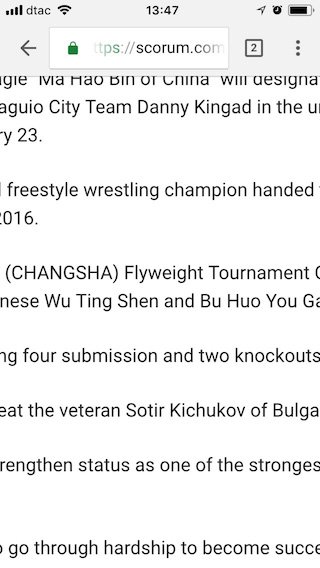 Pinch-zoom on the text is not helping either as seen on the right.
---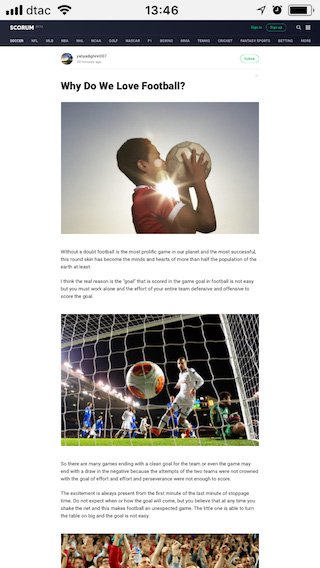 ---
Interval - Timeout!
---
Remember that these tests are identical to what we'd run against our own work, partners, or potential clients. They can be revealing in their simplicity - that's the purpose.
---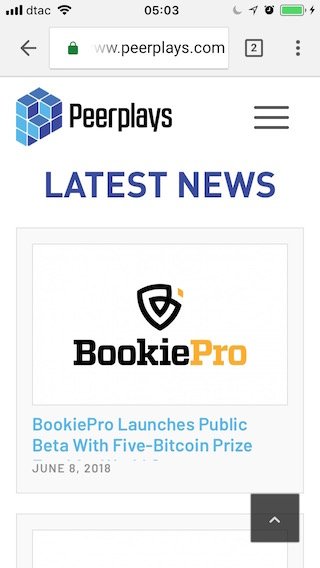 ---
Above: PeerPlays website on mobile. A 'fully responsive' modern website must shift text and content around, even the whole layout, to make the most of any display size. Largely a matter of starting from the right framework, and then having CSS expertise to fine tune. In this case, it has just been wrapped inside the frame.
---
Result: Match 5 - Mobile Responsive Test
PeerPlays - 1
Scorum - 0
---
Match 6 - Core Wallet
---
PeerPlays Wallet
PeerPlays wallet needs little introduction, as the below screens will now show it is a fully resolved working product, with an extensive UI and features including BitShares integration.
---
PeerPlays Core Wallet Screenshots
Some screenshots of the PeerPlays wallet, where many features are noted and the overall look and feel is that of a professionally designed and branded UI.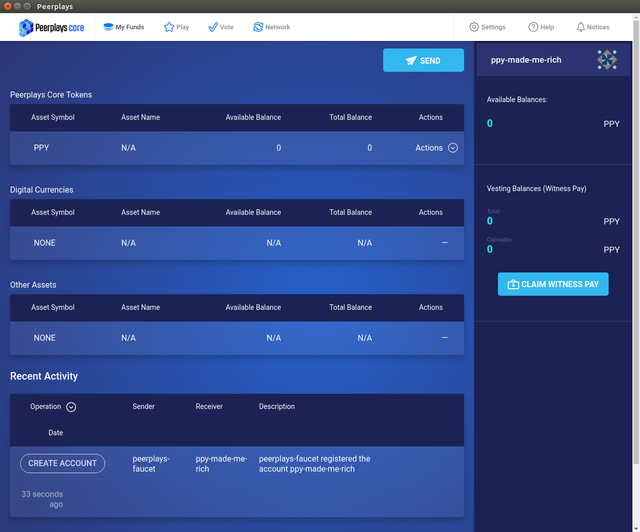 ---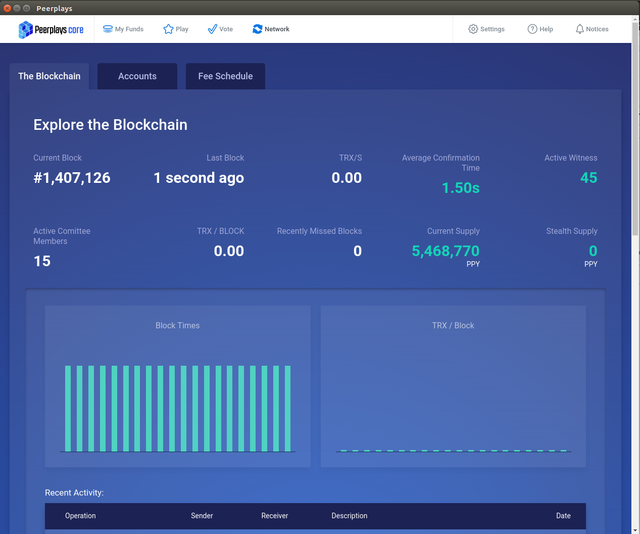 ---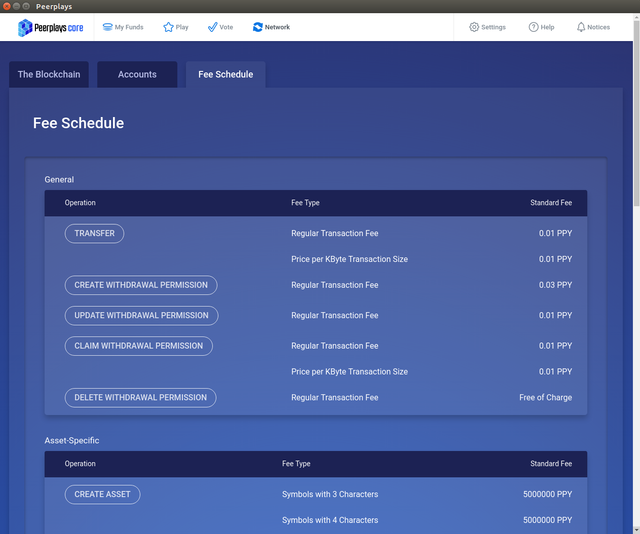 ---
Scorum Wallet
Here we find there is a very sparse wallet, shown in the image below. Compared to PeerPlays, we couldn't find anything unique or able to come to compete. Making this match round again go to PeerPlays.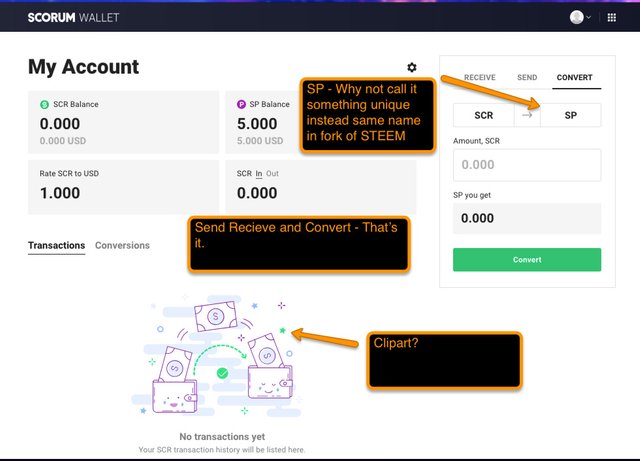 ---
Result: Match 7 - Cryptocurrency Wallet
PeerPlays 1 - 0 Scorum
---
Match 8 - Block Explorer
---
Every blockchain project has one!
Starting again with PeerPlays to set the example of how it's done, and then Scorum to see what they provide.
---
PeerPlays Block Explorer
Final quick one here, as we've covered enough. With PeerPlays again coming out on top, shown first:
---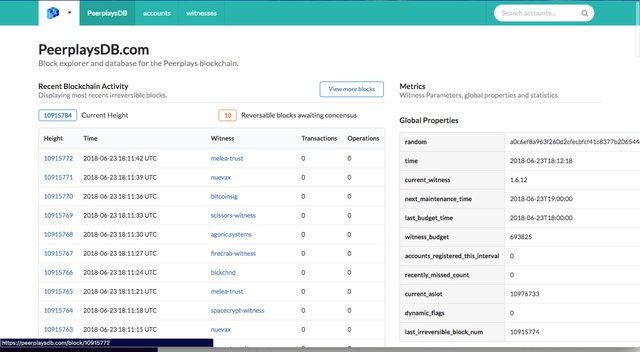 ---
Drill down information on PeerPlays explorer, which shares an interface with other well respected Graphene projects.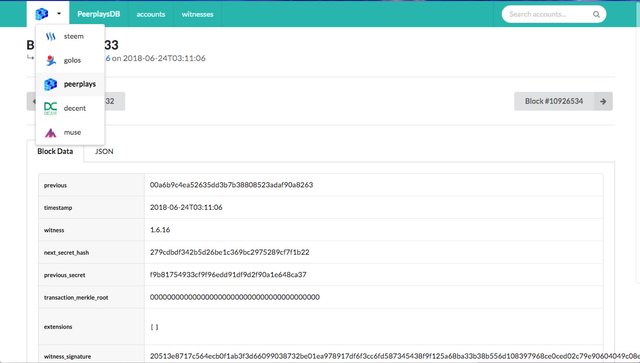 ---
Scorum block explorer is again not raising any challenges towards PeerPlays, as we can see below.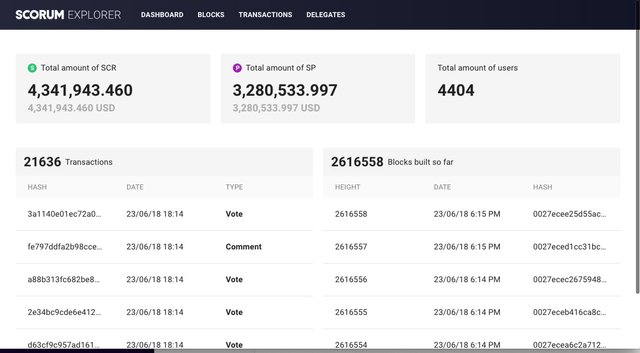 Clicking through to an entry on the Scorum explorer leads to a rather lackluste presentation of the transaction:
---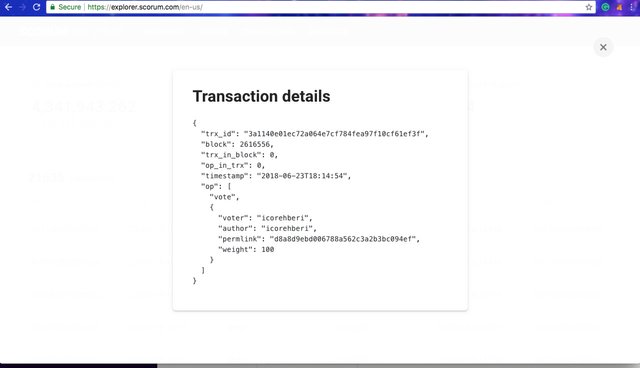 ---
Result - Match 8 / Final Score
PeerPlays 1 - 0 Scorum
---
---
Conclusions
---
PeerPlays has come up with the unanimous victory and taken all available rounds up until now. It is here therefore we stopped the contest.
We are yet to take a deeper dive into team and people, setup, business plans, strategies, funding, real-world locations and more. However, in general we'd leave it that SCORUM needs to resolve a basket of issues before we can revisit the project and honestly place our good faith in it.
PeerPlays are currently running a live competition on BookiePro.Fun where you can win real Bitcoin during the World Cup. Check out the bitcointalk.org topic here
---
DISCLAIMER: We do not in any way imply trading or investment advice on any of the companies mentioned today. Any investment you make towards crypto projects we mention is 100% your own liability.