---
Wish to remind all community members and BTS shareholders to vote for the infrastructure worker proposal by BitShares Foundation - Dr. Fabian Schuh aka @xeroc

---
http://www.bitshares.foundation/workers/2017-12-infrastructure
This proposal will improve the BitShares infrastructure and performance for all users. If you have an account for BitShares, then you can follow the steps below to vote for the infrastructure improvements. It costs just a fraction of BTS (0.017).
- Here is a quick guide on how to do it in the BitShares UI -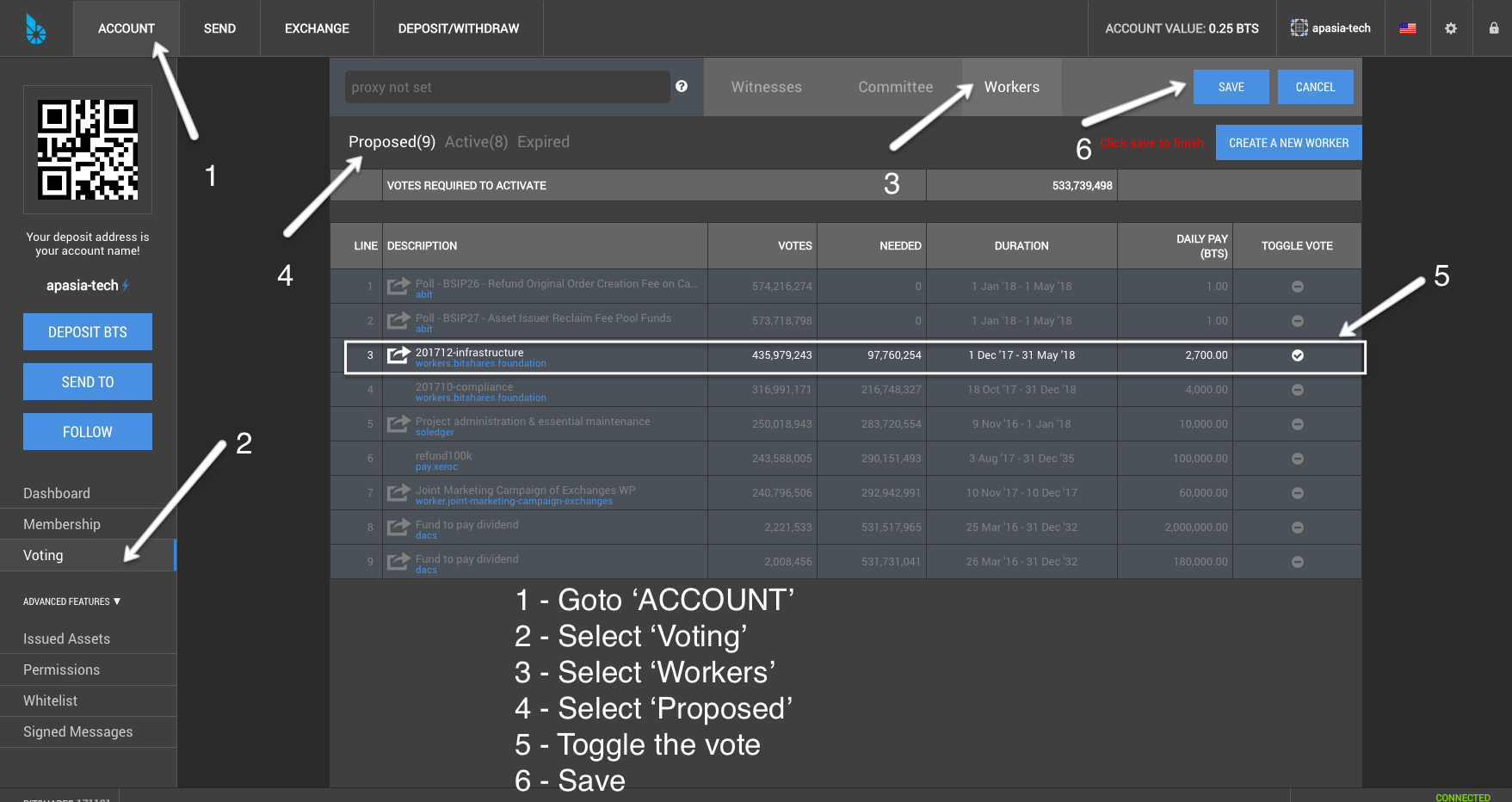 Click on the image for real size
---
Just go to your account and select 'ACCOUNT' tab at the top. From there, access the Voting section. Select 'Workers' tab and 'Proposed' to view the not yet voted into action proposals. Toggle your vote for the proposal, then SAVE.
Your vote counts towards the decisions BitShares makes as a business. If you aren't familiar with voting for BitShares worker proposals, detailed coverage of this along with witnesses and committee members coming in our next post!
---
https://wallet.bitshares.org