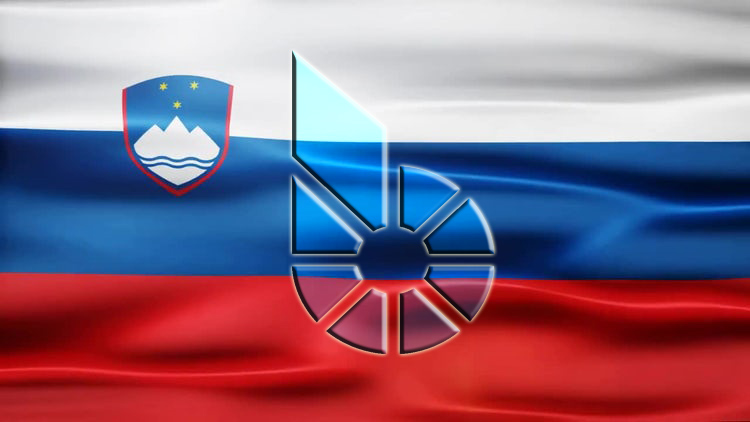 ---
Slovenia, EU
wss://slovenia.bitshares.apasia.tech/ws
Carrying on from previous posts where @murda-ra announced nodes we provided, we have set up a further RPC node in The Balkans.
Since we had noted there is demand in different areas globally for BitShares, @apasia.tech are currently opening up in other countries. In such cases, where there is demand and it helps to expand the global footprint of the BitShares network and community, we are providing our support and services. Our presence in Slovenia with a local partner is just a first step, as soon we will also add Sweden.
MANY THANKS
To a BitShares shareholder in Slovenia – who wishes to remain anon at this time – for coming to us and requesting these professional hosting services. This was no simple case, since the laws regarding cryptocurrency and mining there-of in Slovenia are a little vague at this time, and not everything can be announced how you would expect. In which case we thank them for the additional co-ordination with their hosting company, making available a specific server which includes SMS and e-mail admin notifications to us in the event of ws[8090] protocol being down.
---
Node is fully synced, up and running, but, before next UI release you of course have to add it manually to connect to it
---
When you add the node
EVEN THOUGH IT SAYS DOWN,
regardless click ACTIVATE
and YOU ARE CONNECTED!

(A known UI Bug when adding a custom node)
---
wss://slovenia.bitshares.apasia.tech/ws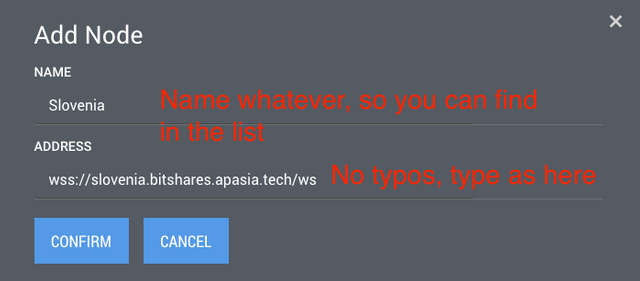 ---

---
*Image is showing high latency because we've done test from Thailand :)*
---
Stability and Security
---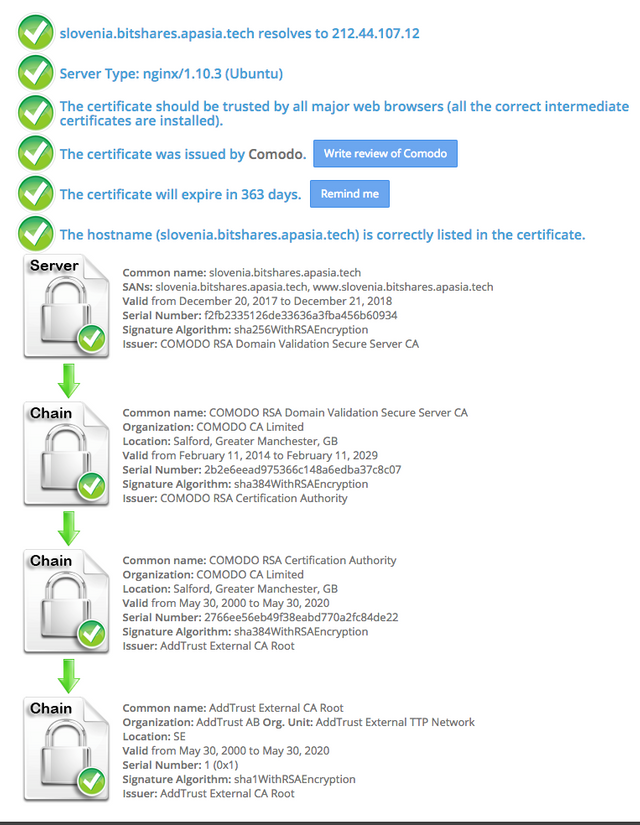 - Node is secured with 100% correctly deployed Comodo SSL certificate - DDOS Protection enabled
Sceenshot above result from
http://sslshopper.com/
---

---
Proudly supporting Bitshares and Bitshares Foundation ( @bitshares.fdn )!
---
For any issues with the nodes:

please send email to

support(at)apasia(d0t)tech