Bitcoin Price LIVE: As BTC falls past $6k - 'Buttcoin' community celebrates with champagne
BITCOIN continued on its sorry path south last night briefly falling below $6,000, while one new online community celebrated BTC's decline with memes and merriment.
Morning update.
Good morning.
It was another harrowing night for wallet holders who watched on as the price of bitcoin fell to its lowest point since November last year.
After having dipped to below $6,000, BTC is now priced at $6,116, a $795 loss on the day so far.
For most, the year 2018 has been an absolute crypto-omnishambles after regulatory threats from South Korea, electricity use concerns in China, a $500m hack in Japan, a ban on Facebook, the "outright scam" at AriseBank and the price manipulation of tether.
And last night BTC plunged to a low of $5,995.58, on four major exchanges.
Bitcoin has now lost more than 50 percent of its value on the year so far.
However, for one group of internet users on Reddit find the whole bitcoin price plunge story rather amusing.
The Buttcoin subreddit celebrates each and every piece of bad news around bitcoin as a reason to cheer.
Last night one user posted: "We are about to break the 7k barrier, everybody get to the boardroom. We have caviar, champagne and bonuses for all of you!"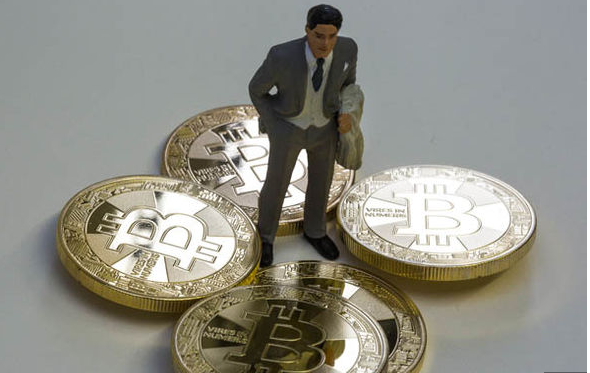 11.38am - UPDATE - US prosecutor: College kids using Bitcoin to pay for 'huge drug deals'
USA Today are reporting that a man from Iowa has been arrested and accused of selling shipments of narcotics and other drugs to two Ohio college students, who bought the drugs using bitcoin.
Authorities arrested one Anthony Scott Boeckholt, 42, on Jan. 29 at his home in Forest City, Iowa.
Mr Boeckholt has been charged in Athens County court with engaging in a pattern of corrupt activity.
Athens County Prosecutor Keller Blackburn said: "Ohio is in the middle of an opiate crisis, and this suspect in Iowa was using college kids to traffic thousands of dollars in narcotics.
"The secretive nature of the dark web and cryptocurrency allows huge drug deals to be made without a trace."
11.04am - UPDATE - Losses down to $488
BTC is now priced at $6,427 with ethereum struggling at $633 and ripple at $0.63.
US authorities "are open" to discussing "increased federal regulation" for cryptocurrency trading platforms according to Christopher Giancarlo, the chairman of the Commodity Futures Trading Commission (CFTC) and Jay Clayton, chairman of the Securities and Exchange Commission (SEC)
The pair will appear in front of the Senate Banking Committee today where they will discuss the potential future of virtual currencies.
Prepared testimony's for the pair were released yesterday and suggest that the US government could slap further regulations on plummeting cryptocurrencies in the near future.
Mr Clayton wrote: "We are open to exploring with Congress, as well as without federal and state colleagues, whether increased federal regulation of cryptocurrency trading platforms is necessary or appropriate."
10.06am - UPDATE - 'Toxic' debt and bitcoin?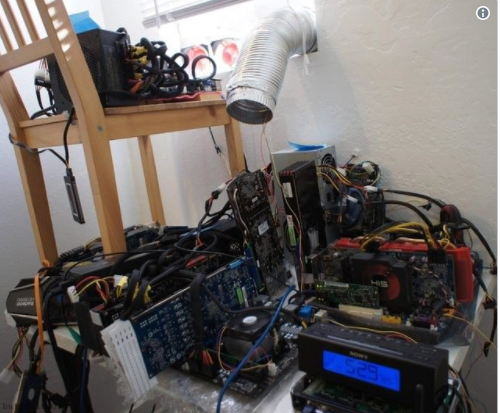 Express.co.uk asked Ian Bradbury, CTO, Financial Services, Fujitsu UK if bitcoin debt could become 'toxic'?
"Definitely. This is why most banks have limited their ban to credit cards. If debt is run up on a credit card – which is really a bank's money on loan to an individual – and then lost, the bank is at risk of not being able to recover its money. This is what is driving the ban for bitcoin debt.
"Banks are not trying to stop you spending your own money on cryptocurrencies like bitcoin, just theirs!
When asked if this the first sign that mainstream firms are moving away from, rather than closer to digital currencies? Mr Bradbury said:
"Not really. Until this point, mainstream companies haven't been very close to digital cryptocurrencies such as like bitcoin. This is a sign that banks recognise that at this point in time, there is a crypto-currency bubble which will burst.
"Understandably, they don't want to be exposed to that risk and want to protect their customers from unnecessary risks too. With time, however, cryptocurrencies will continue to evolve, and stabilise, and become more useful to mainstream firms and investors."
Can regulation solve these problems?
"Regulation can help, and many governments are looking at this. China has already banned "ICO's" – a way of launching new cryptocurrencies like bitcoin. That's an easy solution, if a little drastic.
"Regulation is needed to ensure that cryptocurrencies are not used to deliberately defraud investors, and to educate investors on the risks involved – just as with any other traded investment."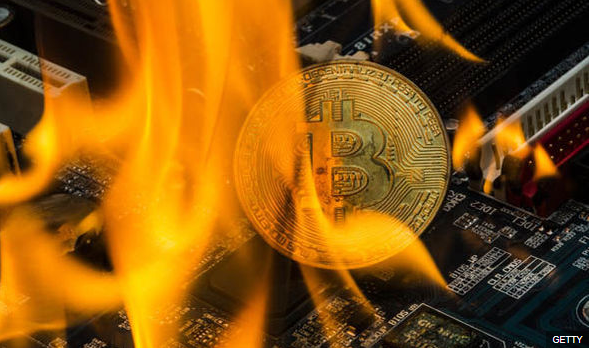 Cryptocurrency price: A year in charts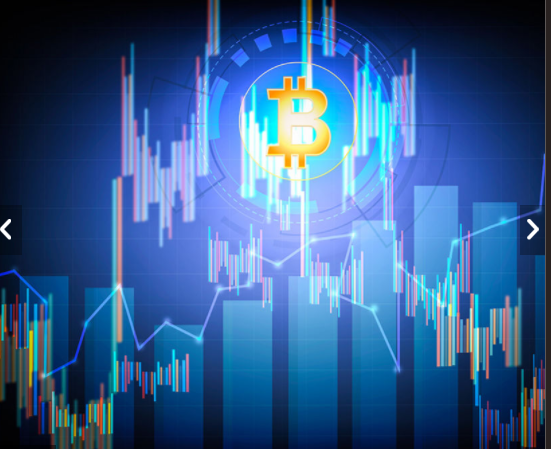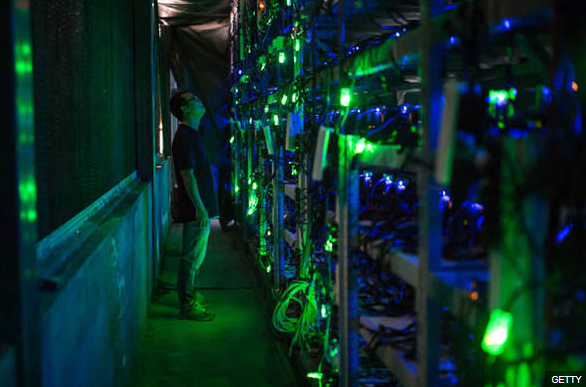 9.39am - UPDATE - How low can bitcoin go before it becomes a loss-making endeavour?
It costs a lot of money to power the CPUs that power the bitcoin mining and processing network.
If the price falls any further there is a genuine fear that mines could just turn off the power.
According to analysis from Bloomberg, unless you're an outfit running the fastest rigs bought at wholesale prices then chances are you're losing money.
Miners - now having to work even harder for each Bitcoin - dismissed the rapidly rising rneed for cumputer power - up 18-fold in two years - because the massive 21-fold price increase over the same period made the cost worth the investment.
With the price now at $6,785 this could now be undone.
9.00am - UPDATE - Ripple loses 23 percent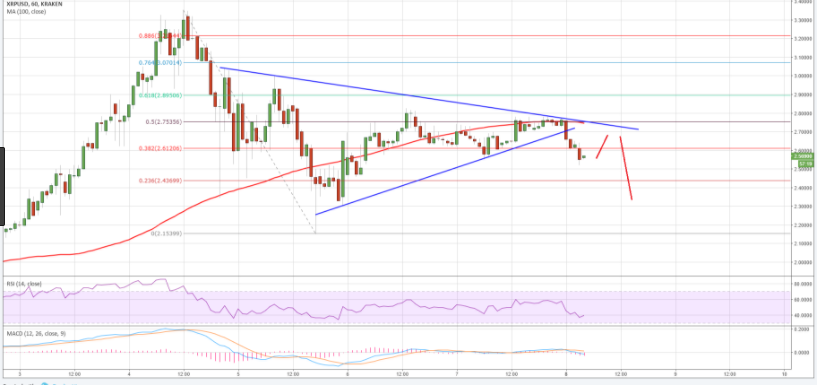 Ripple is down at $0.60, a loss of 23.45 percent on the day so far.
8.33am - UPDATE - 'Bitcoin bashing'
On the news that Lloyds has banned its eight million credit card customers from buying cryptocurrencies, finance expert Glen Goodman told Express.co.uk:
"It's fashionable to bash Bitcoin right now and Lloyds is jumping on the bandwagon a few months too late.
"It may have been clever to ban credit card purchases when everyone was buying Bitcoin at wild prices. But now that everyone's selling it again, not so clever.
"Lloyds are happy to let people rack up credit card debt playing online poker and roulette. But investment? Apparently that's where they draw the line.
"Gamblers' support groups may have a thing or two to say about that."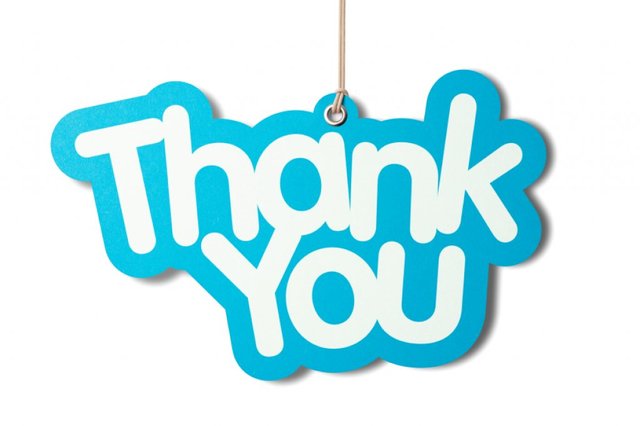 Best Regards: Expert Freelancer