Bitpie Ensures Safety towards the Future
14:00 pm in 3rd June, "Bitpie Ensures Safety towards the Future" Shanghai activity that organized by Pie wallet successfully held in Urwork, Pudong. The Pie wallet made an explanation about asset safety, quick transaction and financing, and announced its plan about running for LBTC node with BTCC, the three parties achieved strategic cooperation. Thank you for your support and participation. The activity will soon go to Suzhou (5th June), Nanjing (7th June) and Kunming (11th June), the online application entry is in the "China tour of Pie" below the official accounts, we welcome your participation.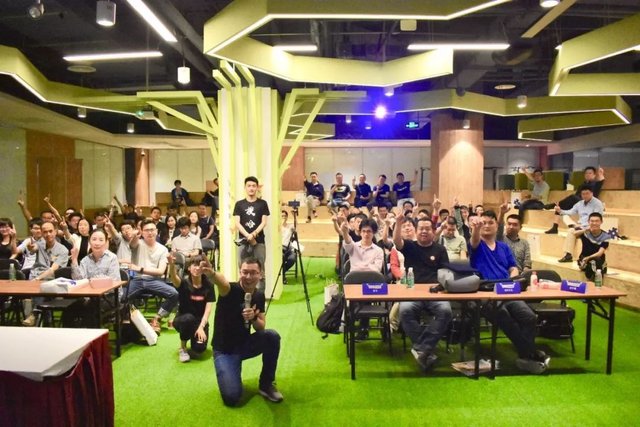 Thank you Pie fans, we cannot make this happen without your support.
"China tour of Pie" activity
We start the "Bitpie Ensures Safety towards the Future" off-line exchange activity with a sharing and cooperative attitude. We try to demonstrate the world of blockchain in a simple way. No matter who you are, an expert or enthusiast of blockchain or a "fresh hand", we all welcome your participation. Let us learn the world-changing thing—blockchain.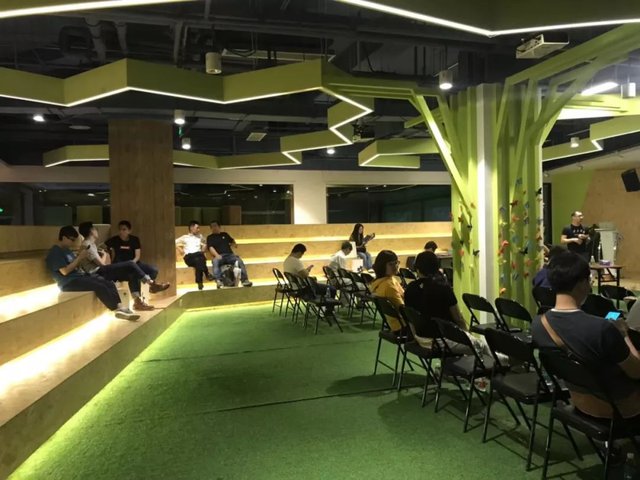 The Urwork meeting place with modern design.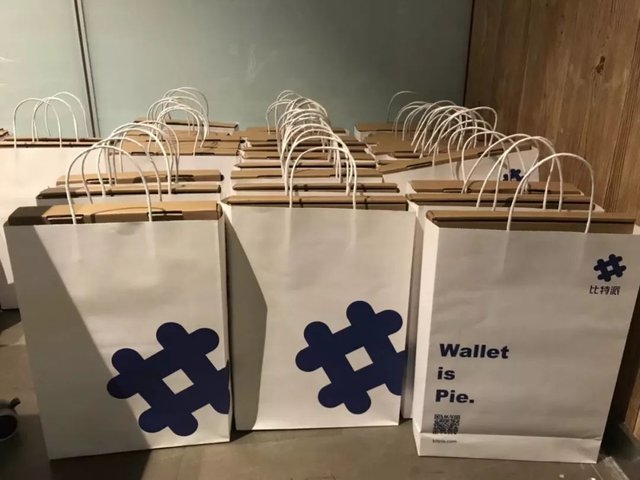 The blockchain T-shirt designed by Pie wallet team. Send for free.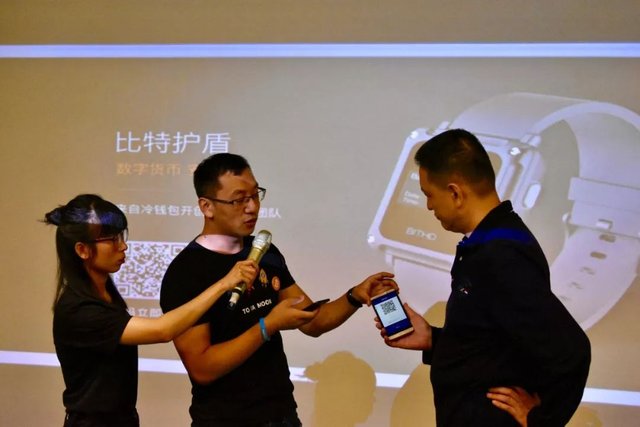 Show how to send tokens with BITHD. Sending bitcoins to users in random.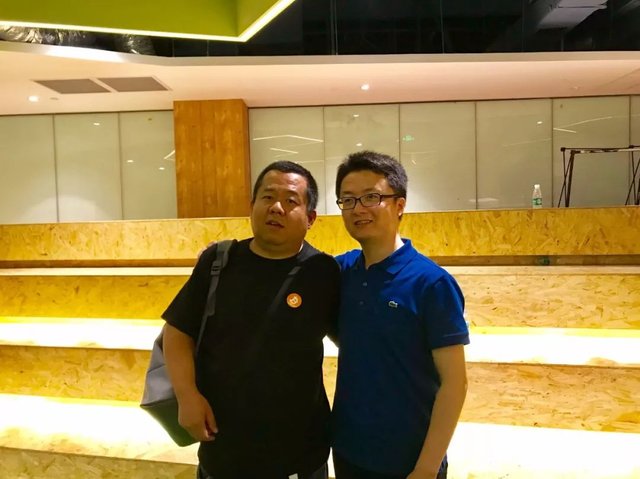 The funder of Bither—Wen Hao and the manager of EOS Asia in China—Li Jinma.
Sharing speech
The guests in Shanghai activity are Wen Hao, the founder of Pie wallet, Zhao Qianjie, the SVP of BTCC, Fu Datou(Zhang Yinhai), LBTC manager in China and Li Jinma, EOS Asia COO. During the meeting, Pie wallet team shared information about wallet safety, digital currency deposit, withdrawal and transaction, and answered on the concerns of users.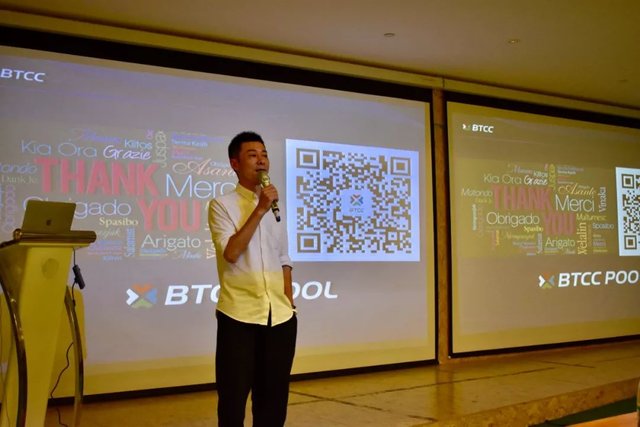 The first guest is Zhao Qianjie, the SVP of BTCC. He talked about his investment philosophy in public place for the first time. He pointed out that in the blockchain 1.0, Bitcoin was dealing with accounting issues, in blockchain 2.0 Ethereum promoted the smart contract, in blockchain 3.0 the most important thing is about community operation, content and data. He thinks it is very important to conduct value investing according to the trend of time. Mr. Zhao said he mainly focused on mainnet investment last year, but this year he turns to transnet agreement and blockchain corporation related to data.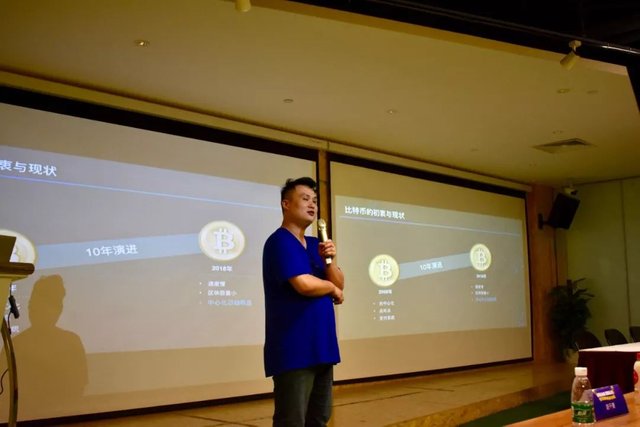 Later, Fu Datou(Zhang Yinhai), LBTC manager in China shared about the moat of blockchain and killer app. He pointed out after 10 years of development, bitcoin becomes centralized, faces with the threat of giant miners and also code controllers (BS company) and is already deviated from course. His investment philosophy is "dream keeper in investments rather than dream chaser". So, for LBTC, Mr. Zhang thinks he totally confirms to the design idea of "one CPU one vote" and established a true "decentralized" moat. Besides, LTBC has a killer app—"loV"(Internet of Value), it can not only send and receive BTC rapidly, but also can send BTC and ETH, both supports real-time transfers. Mr. Zhang is the nomenclator of Ripple and the writer of Ripple entry to the master, the founder of Qianfang fund and succeed invested in projects such as XEM, Metaverse, IOTA and QTUM.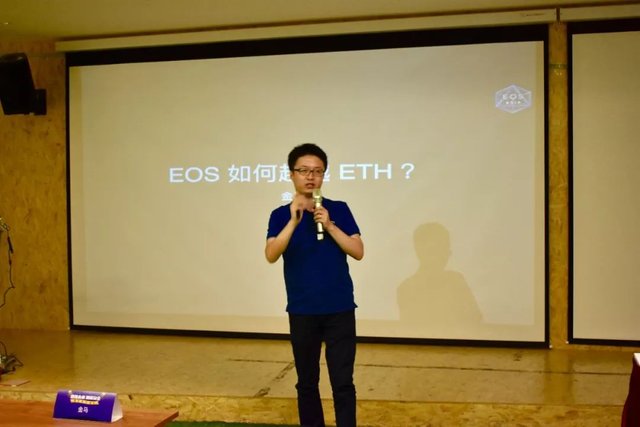 Next, Li Jinma, the manager of EOS Asia in China shared about How does EOS surpass ETH. He said: First, the transfer of ETH development and application team to EOS is the good news for ETH D&A team rather than good news for EOS. Second, EOS doesn't care about whether DApp in ETH transfer or not, because it is a DApp that owns millions and even tens of millions active users that decides whether EOS explode, and this DApp does not exist in ETH. Third, although ETH has all the advantages, EOS wins at the starting line, and also a giant at the starting line.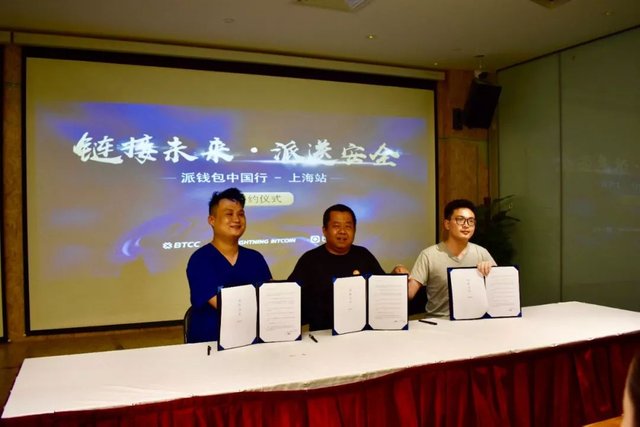 In the end, Mr. Wen Hao, Mr. Wang Chaochao and Mr. Zhang Yinhai signed MOU and announced strategic cooperation of the three parties. In the future, Pie wallet will run for LBTC super node together with BTCC and share the profit of the node with the users and community.
---
Bitpie Wallet
Born out of Bither, Bitpie Wallet has a team consisted of experts of blockchain technology, IT services and financial industry.
Based on our profound understanding of blockchain technology and rich experience in Bither operations, Bitpie Wallet strives to provide safe assets management and diversified blockchain application services for worldwide users, allowing them 100 percent control of their own assets while enjoying convenient trading and application services.
We attach great importance to safety and have earned a good reputation through our strenuous efforts. It is based on this that the Bitpie Wallet-Bither developed by us was listed among the wallets recommended by bitcoin.org.
The world is stepping up towards blockchain, a world somewhat difficult for us to explore. What we are doing now is trying to build Bitpie Wallet into your key towards this new world.
---
Bitpie team
4th June 2018
Find us on
Telegram:t.me/BitpieInternational
Twitter:twitter.com/BitpieWallet