Our community made us, here's your reward! Welcome to the BITNATION Citizen Airdrop!
WELCOME TO THE CITIZEN AIRDROP!
Bitnation stands out in the crypto space as one of the most active grassroots communities. Since 2014 Bitnation volunteers have been doing everything from writing code to hosting meetups, raising funds and even building space rockets! Bitnation could not thrive without an active community and it's thanks to you, our supporters, that we've been resilient in hard times and used good times to develop and grow. It's thanks to you, our community, that Bitnation has become the organisation it is today!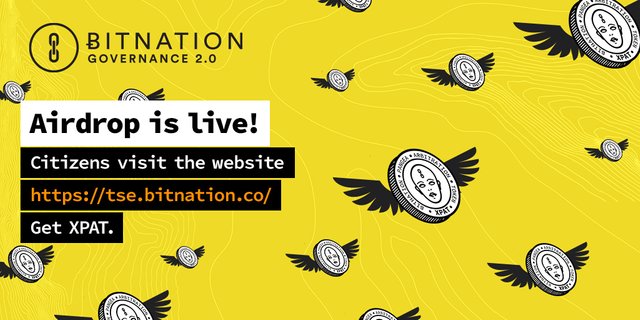 When we launched the Citizen, Embassy and Nation Registration in 2015 on the bitnation.co website, it served as an early proof-of-concept, and since then nearly 15k people registered as Citizens, and over 500 Embassies, Allies and Nations. It has been a long route to come to where we are at today, but we want to reward everyone who signed up early on to show support for our mission and contributed to our development. Hence, we're doing the Citizen Airdrop, giving away 1% of the total XPAT supply to reward early supporters and adopters!
Airdrop Participation Instructions
All Citizens will have 30 days from today 6th of August 2018 until 5th of September 2018 to register for the airdrop following the instructions below. Bitnation Citizens who registered for the airdrop will receive 21,000 XPAT tokens each.
Step-By-Step Guide:
Step 1: Install Pangea, and get your XPAT address:
Install Pangea
Android
iOS Test Flight - fill out this form for an invitation
Create an account and profile on Pangea - BE SURE TO BACKUP YOUR ACCOUNT!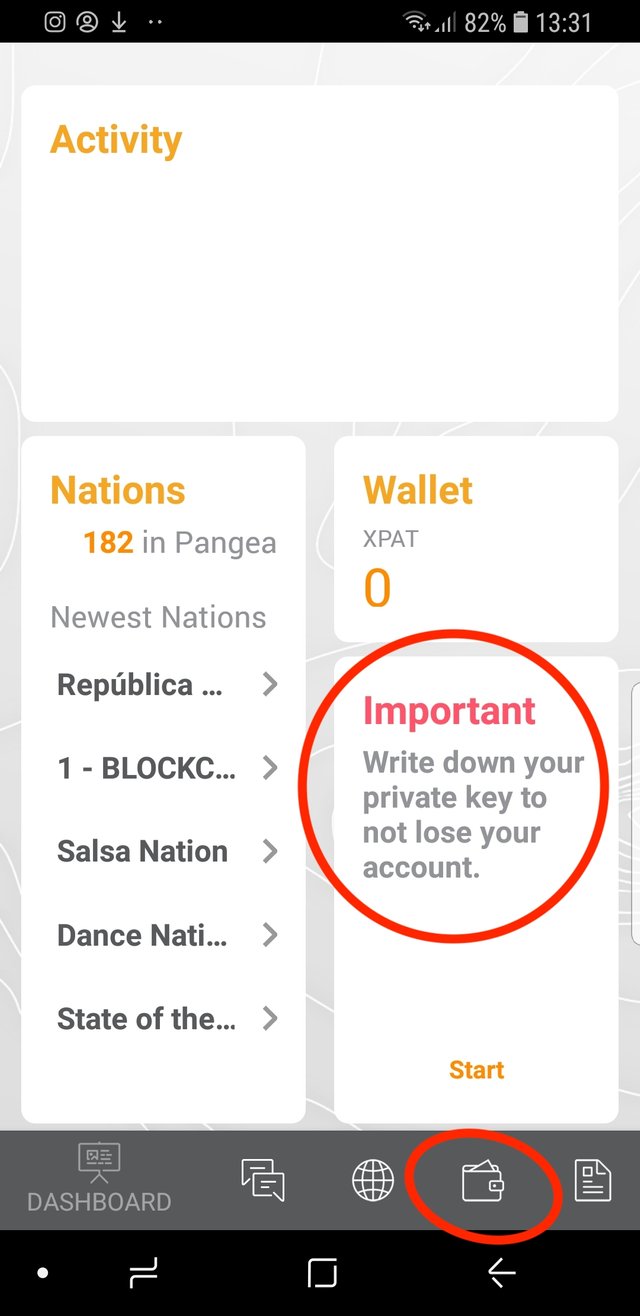 Select Wallet from the lower menu bar and tap Receive under XPAT.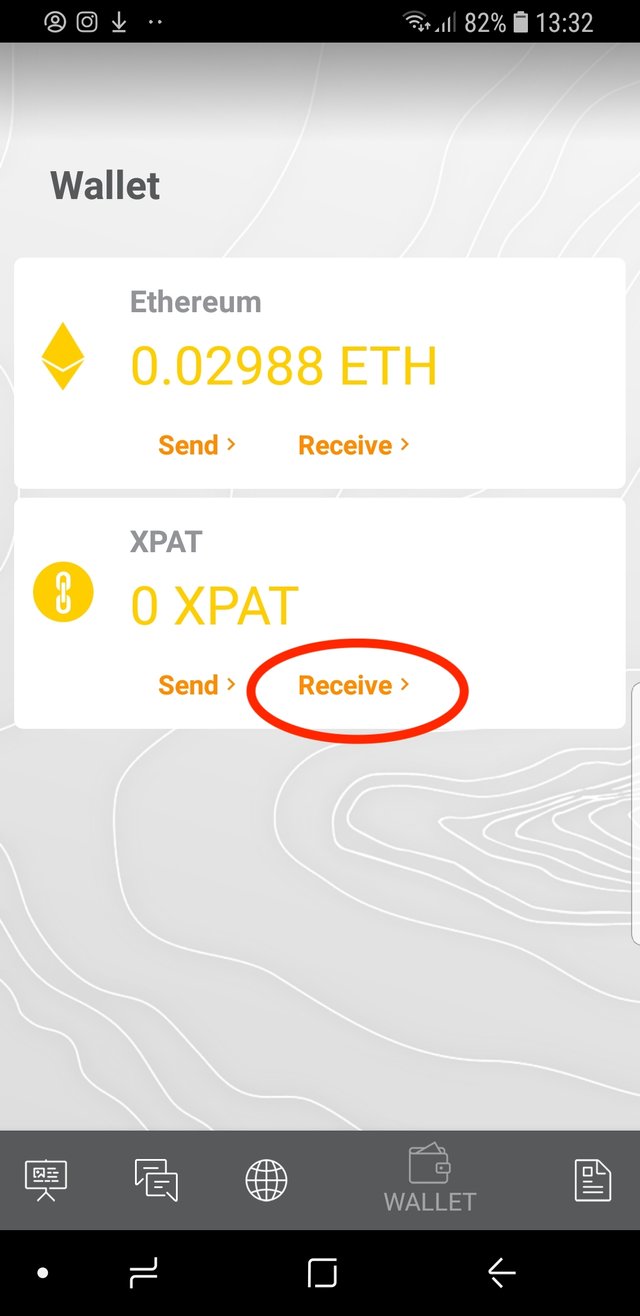 This is your XPAT address. Copy it to your clipboard. If you plan to use a device other than your smartphone to access your Bitnation profile in subsequent steps you may need to send your XPAT address to yourself via Telegram, Slack, email, etc.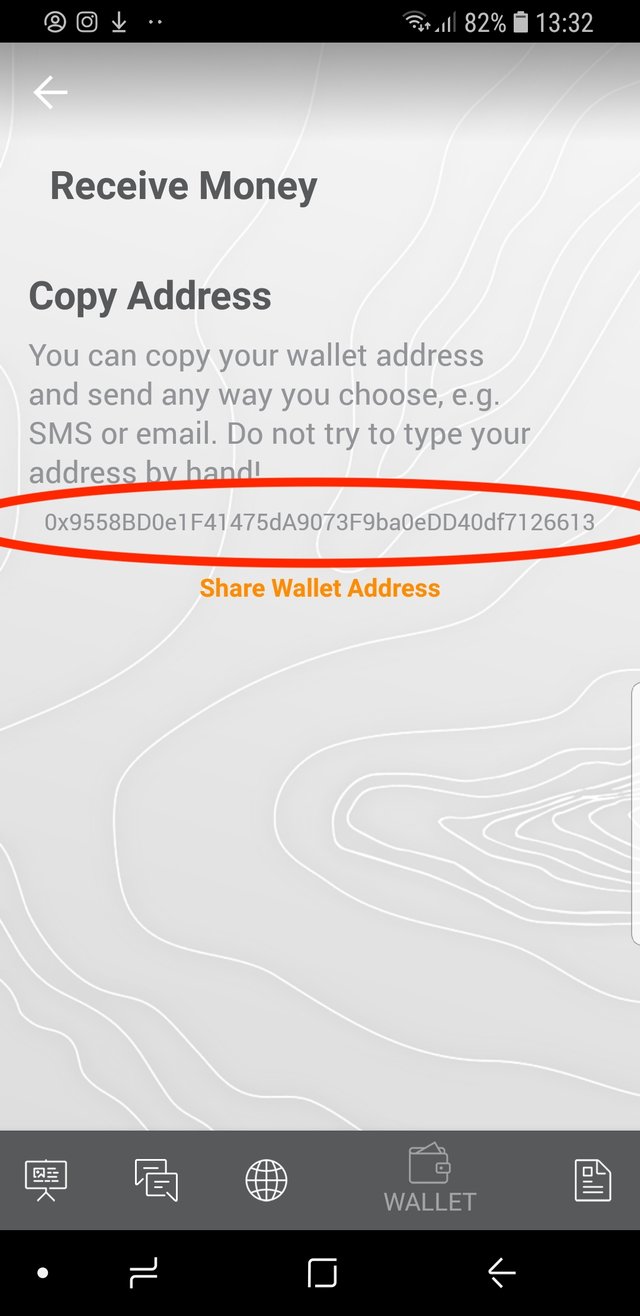 Make sure your wallet is on mainnet, not on testnet. If it's on testnet, you'll not receive your XPAT!
Log in to your profile at https://www.bitnation.co/.
Step 2: Put the XPAT address on your Citizen profile on the Bitnation.co website
(Note: this website will be permanently closed down after the end of the airdrop, and all functions will be replaced by the tse.bitnation.co website and the Bitnation Jurisdiction app.)
Go to Profile via the upper right drop-down menu.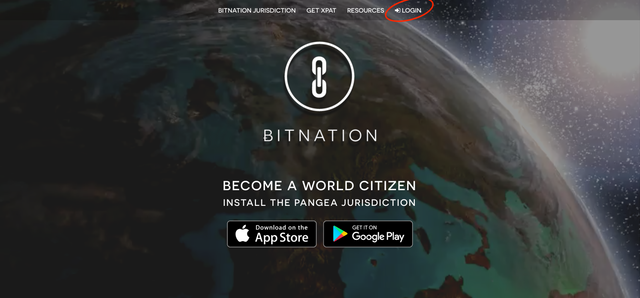 Hover over the settings icon and select Edit Profile from the drop-down menu that appears.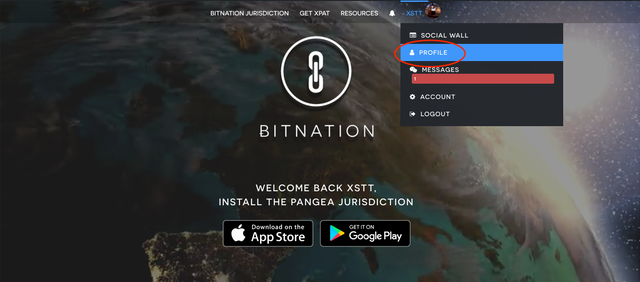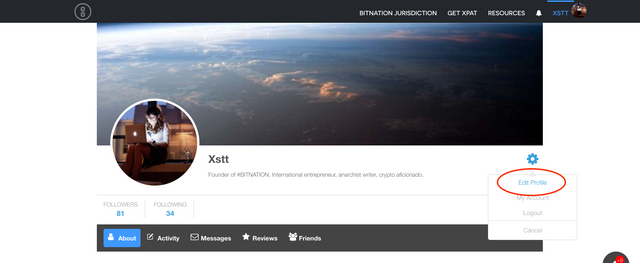 Paste your XPAT address into the Pangea XPAT Wallet Address field on the form and click Update Profile.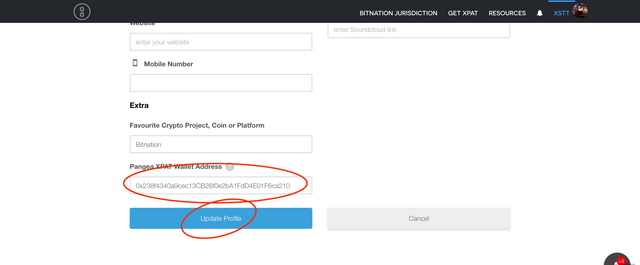 You are now registered for the Citizen Airdrop!
Enjoy your first XPAT, and thanks again for having been with us through this wild and wonderful journey!
Yours always,
Susanne