For too long time, Bitcoin success has been rested and the emerging issues ignored.

Now, the cost`s of Bitcoin transactions alone are very high and the duration of the transaction is undefined as to whether it will be confirmed at all.
actuell unconfirmed until writing this article: 47278 unconfirmed-transactions
See yourself: https://blockchain.info/de/unconfirmed-transactions
All the hardforks on Bitcoin do not completely solve the problems but just relocate them to later time.

--> Bitcore is the answer to oversleeping progress on Bitcoin.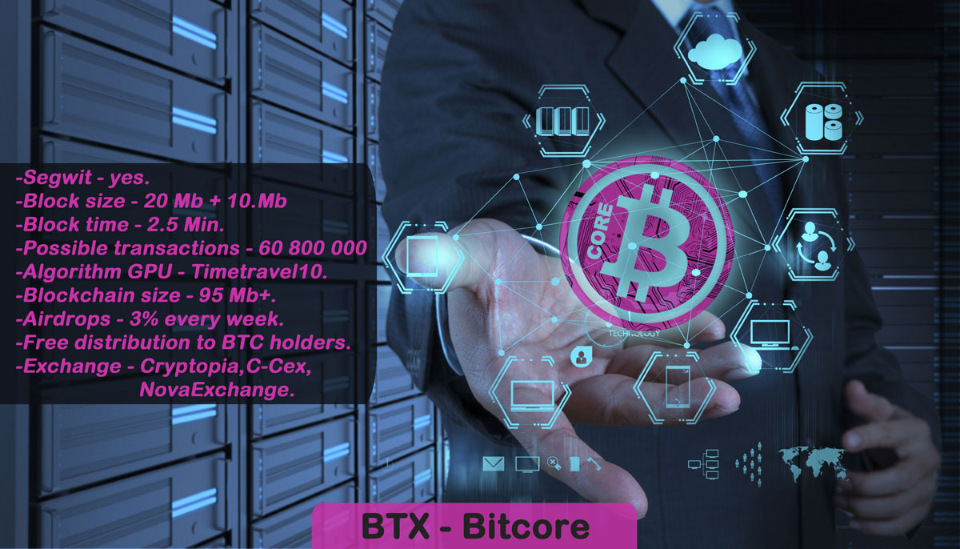 Use the opportunity of Airdrop every week, until the Account Nr. 1 is empty !
https://bitcore.cc/airdrop.php
Top Accounts:
https://chainz.cryptoid.info/btx/#!rich
for more Informations just follow and see @svtechnik Blog