Good evening my steemian friends. I just had to make a quick post about the luck I had today. I'll start with a little backstory...
Living that BitConnect Dream!!
So, as some of you may remember, i recently invested in BitConnect. This morning I opened up my recently downloaded discord app and joined the EastCoastCrypto channel to chat for a bit about BC and BitPetite, as I had a few times over the last few days. ECC has a YouTube channel and quite the community, where they take half of their earnings and give it back to the community which is compromised of user's in their downline. It's really a win-win. Well, this today was my lucky day and while stopping for breakfast at 730 this morning, I joined a giveaway for 1 BCC token, currently worth around $200. The 3 minutes ticked off the clock and sure enough @sixersfeds comes up from the giveaway bot as the winner!! Super pumped as this is definitely the largest value giveaway I have ever won and it will take my invest and multiply it by 3!!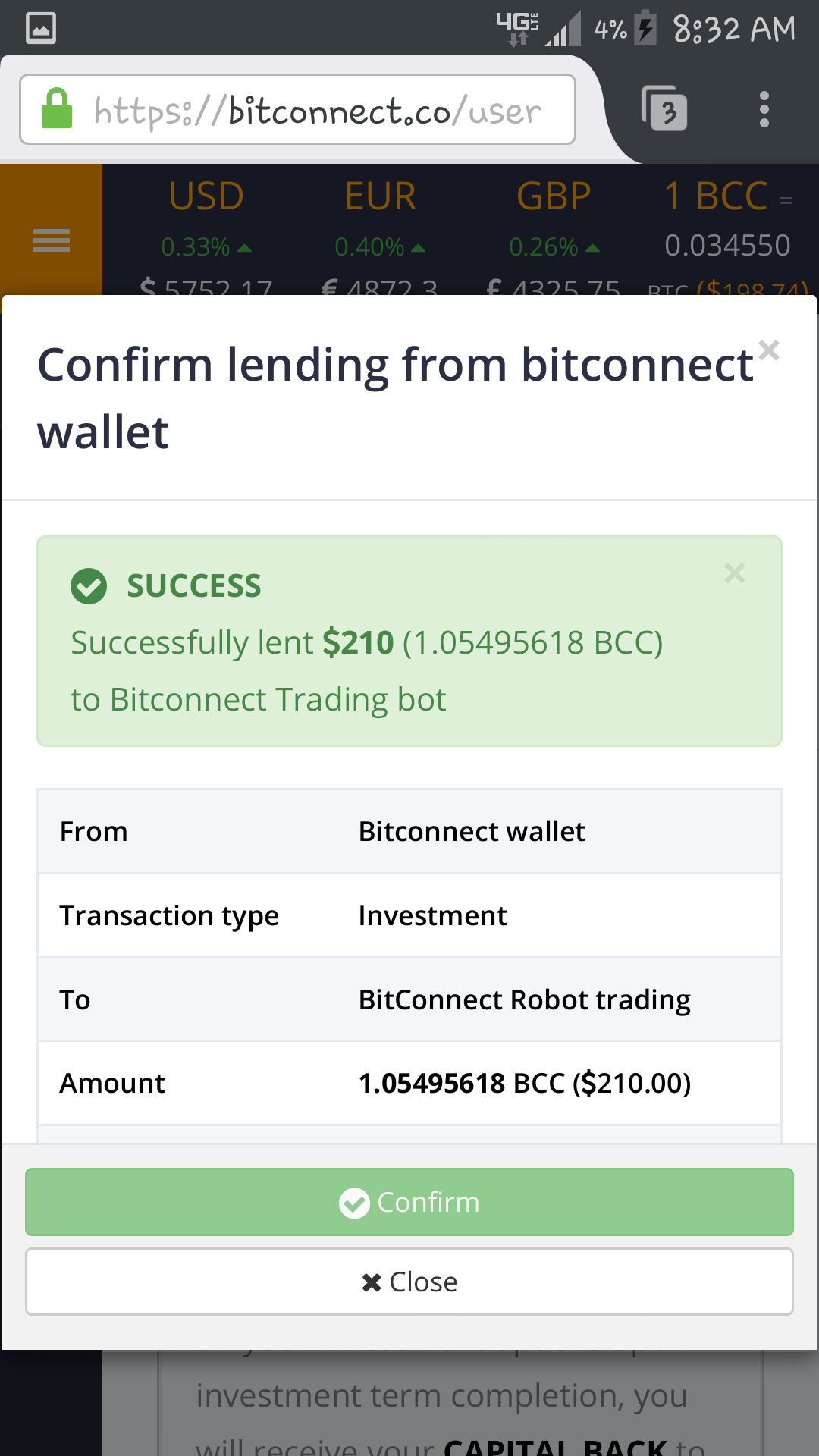 Join the Dream?!
Would you like to join something that has a wild potential but could possibly be a ponzi scheme? If so, please join me at https://bitconnect.co/?ref=sixersfeds and if you have any questions I'd be more than happy to help. Do your own research, but I could no longer sit on the sidelines while others were killing it. If it falls, I'll be pulling my original money in a few months, after compounding for a good bit. Or maybe I leave $120 in there, with today's win it will be adding $100/month to the investment, and see how high I can get it before my mind won't allow me to continue hitting that reinvest button.
This will only help me in my prior stayed journey to become wealthy. I recently have become fed up with living paycheck to paycheck, not having enough money to do the thing's I want to do with my family and friends. At that point I decided I would begin putting money aside each week to do as I feel I will never make enough money with my job to acquiesce the type of wealth that I desire. It's going to be a long journey with plenty of ups and downs but I think this $200 win was a blessing and a great boost to get my going faster.
I'm rambling but I guess if you're used to reading my posts, you are used to it. I appreciate everyone's continued support and if you you'd like any more info on BitConnect or the EastCoastCrypto group that I won the giveaway thru just let me know below and I'll give you their info. Thanks for reading!