Interest rates are going lower
While this month was one of the most volatile month in Bitcoin, bitconnect interest rates are going lower. They used to maintain an average of 0.90% daily interest rate, now down to 0.80%. This is a strategy to stop redemptions.
It's funny, now every second day they paying a higher rate. Also when a new days start, real time interest rate stays around 1.50%, just to go down few hours before interest is calculated. Just like any other slot machine, almost hit it this time.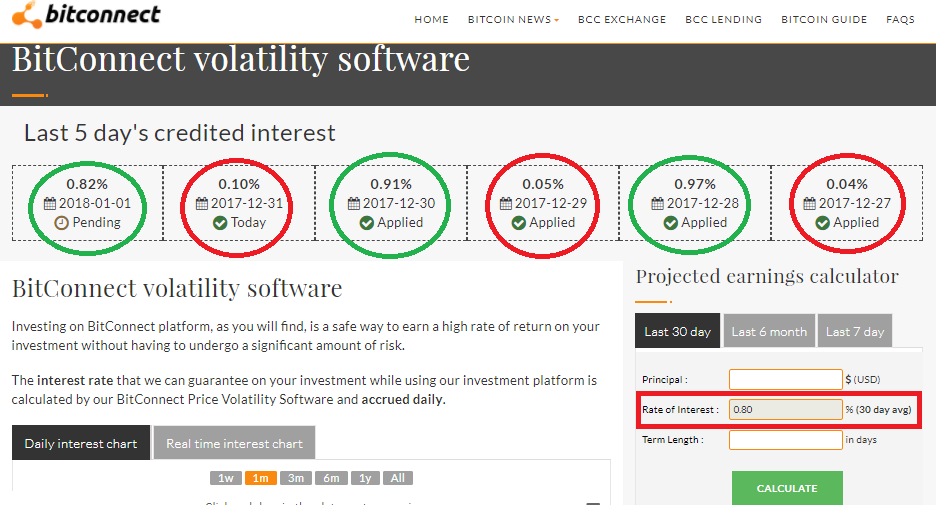 Follows and upvotes are appreciated :)
---
Disclaimer: The information contained herein is author's opinion, does not purport to be comprehensive and is strictly for information purposes only. This is not a financial advice. It should not be regarded as investment/trading advice.