How top exchanges list Bitcoin Cash ABC & Bitcoin Cash SV
Bitcoin Cash was hard forked into Bitcoin Cash ABC and Bitcoin Cash SV. Both Jihan Wu and Craig Steven Wright claim that they win in this game. We are not here to discuss who is the real winner, but to give instructions about which exchanges have listed BCHABC and BCHSV.
Here is the form we have summarized for you.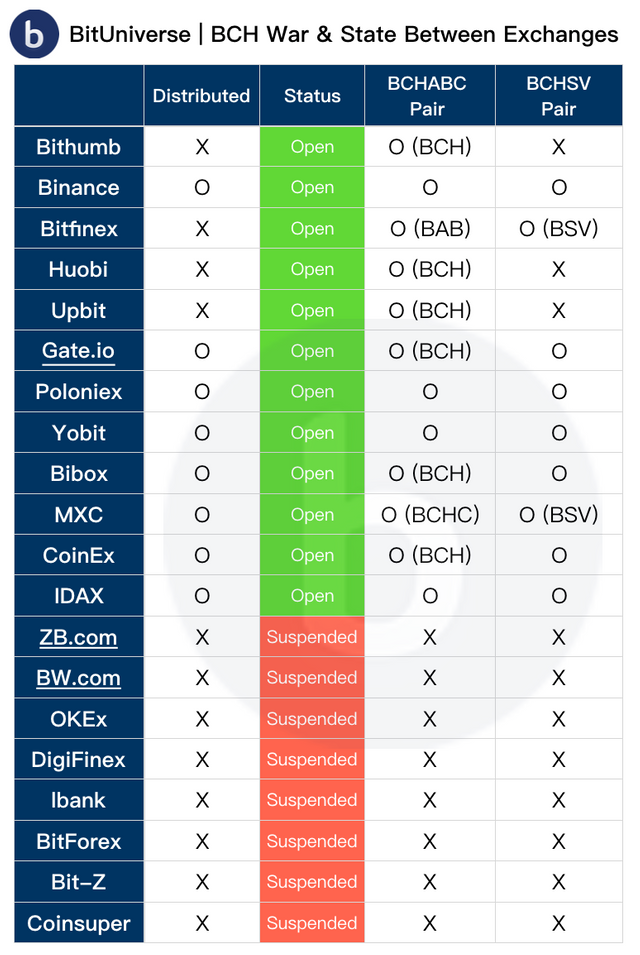 We will update this form for you everyday!
Track realtime price for BCHABC and BCHSV
And you can also download BitUniverse to track the price of BCHABC and BCHSV.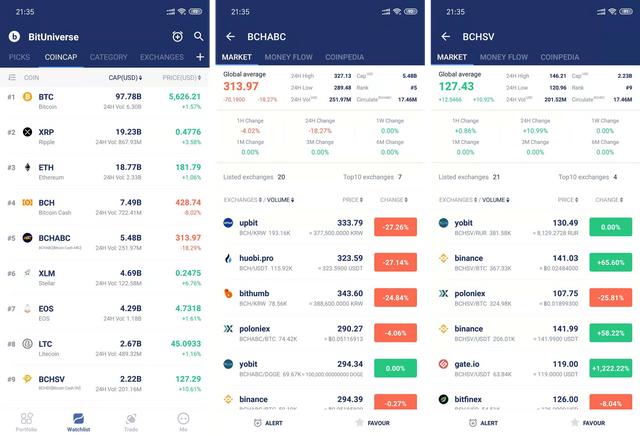 Search "BitUniverse" on AppStore or Google Play to download.
Our telegram group: https://t.me/bituniverse
Our official website: https://www.bituniverse.org/