SOUR SLP Token - SHARE THE SOUR. FEEL THE POWER of BCH & SLP
SOUR SLP Token
SOUR is a Simple Ledger Protocol (SLP) token that is built on the Bitcoin Cash – BCH blockchain. SOUR is used by the community for tipping good content & rewarding those promoting Bitcoin Cash and adoption. There are planned BCH & SLP airdrops to SOUR holders. We will be working on more use cases for SOUR in the future as the possibilities and opportunities for Simple Ledger Protocol & Bitcoin Cash grow.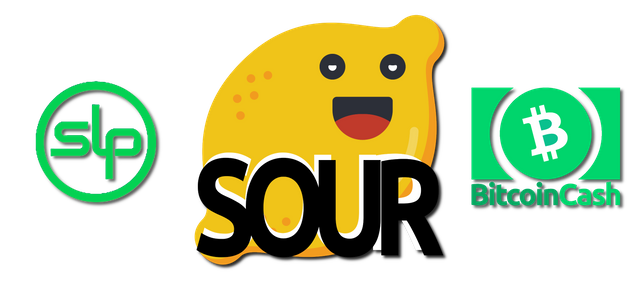 Crypto-Tokens represents a true revolution in the process of buying and selling products and/or services nowadays. With just a few clicks and reduced costs, you can get goods from distant countries, with reduced costs. And best of all, without all the bureaucracy that existed before.
This is not surprising, because due to the decentralization of the cryptocurrency, it has become a very competitive differential for many companies, especially those that operate in the international market.
The evolution of money as we know will change, and the evolution of every industry all the time is fast, this strongly implies that Cryptocurrencies projects, probably in many forms, will be in our future.
What is Simple Ledger Protocol(SLP)?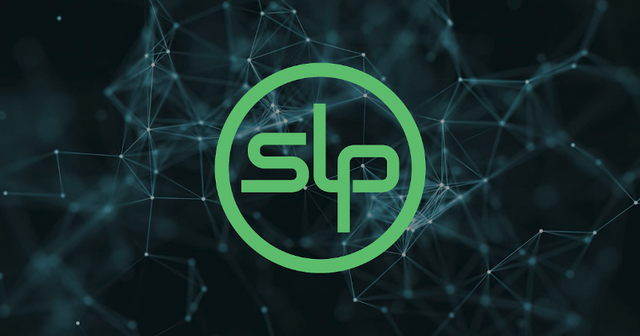 Simple Ledger Protocol makes this vision a reality by providing the simplest, fastest, and most liberating token system in existence. SLP tokens can easily be created, traded, and managed on the Bitcoin Cash blockchain within seconds; costing the user only fractions of a penny for each transaction.
With globalization, new technologies are emerging in the environment in which we live, having an impact on society as a whole. New projects are a novelty that is inserted in the context of globalization.
I like projects where the creative team works And there is no doubt that one of them is here.
Why should I Hold some Sour Tokens?
There are 42,000,000 SOUR Tokens created in total & each one is divisible by 8 decimals or 100,000,000 SOURtoshis. That is double the amount of Bitcoin but divisible by the same amount.
Sour is one of the First SLP token that have a Real usecase, Such as an explorer, Faucet, Airdrop to token holders, and more.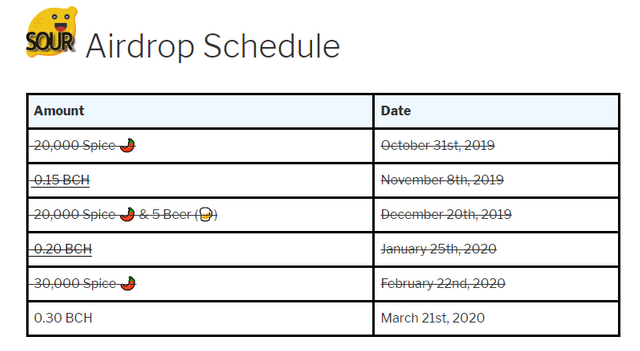 *SLP airdrops are randomly distributed to SOUR holders & BCH airdrops are distributed based on amount of SOUR held.
**Airdrops to SOUR holders are not recieved through the tipbot. You must own the private keys to the wallet storing your SOUR to get airdrops, use badgerwallet.cash, memo.cash or Electron Cash SLP, etc.
Where I can Get some Sour?
You can Buy it on Memo Dex: https://memo.cash/token/6448381f9649ecacd8c30189cfbfee71a91b6b9738ea494fe33f8b8b51cbfca0?for-sale
You can try your lucky and earn some on the Faucet: http://sour-faucet.ddns.net/
Sour Explorer: http://sour-explorer.ddns.net/