StrongBlock - an awesome project that will support node holders!
I am so happy to be part of a brand new #SteemCryptoChallenge arranged by @Steemitblog! This time the challenge is to write about our favorite cryptocurrencies and projects, and I have already noticed that many people are writing about Ethereum, Steem, Tron, and some other currencies. So, I have a feeling I will be the first (and maybe only) person to write about StrongBlock, but here I will tell you all in a few words why I strongly believe in this project and consider it to be a project for the future. And actually, even though it might not have anything to do with Steem, those who understand the importance of nodes for the Steem platform, will also understand why StrongBlock is such a great project!
So, what makes StrongBlock such a great project? Let me tell you right away!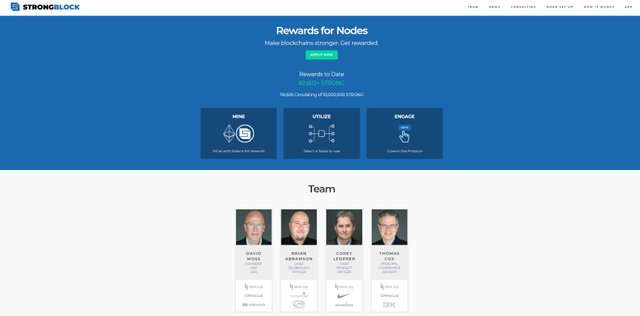 The team is known - this gives credibility!
There are so many cryptoprojects where you don't know who is working on it and anything about the characters. Of course, that is fine when it comes to Bitcoin, but when it comes to new cryptocurrencies, that makes me doubt and feel insecure and scared. There are so many tokens and projects that have just disappeared, and left investors in the dark. That is why StrongBlock feels so much better and more secure, as it is a project created by the Block.one team, with David Moss as CEO, a person many might remember and know from EOS and other projects. He is a heavy-weighter in the crypto community, and he is even active in the Telegram chat of the project. In other words, they are carrying the responsibility for this project, meaning that if it goes down, their names will go down with it.
It should also be mentioned that the team is very active and listening to the community, which has already lead to lots of changes, upgrades, and more. That feels very good when you are an investor or token holder.
But, what is StrongBlock all about?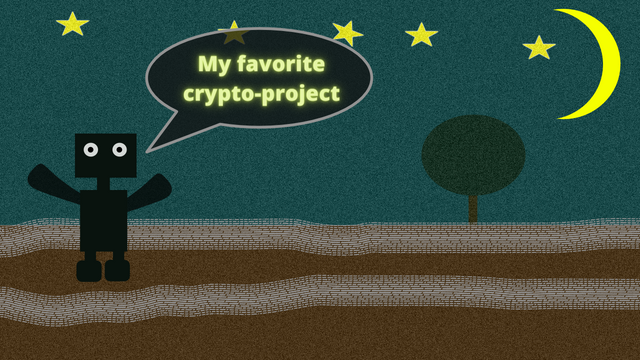 What makes StrongBlock such a fantastic project?
When you make a transaction on Steem, it is registered and validated by all the nodes "controlling" and "supporting" the platform. Have you ever tried to register a vote or post something, only to receive a message that the node is down? That shows the importance of nodes. The more nodes, the more secure the platform, and it will also be faster, more stable, and so on.
That is why StrongBlock is aiming to support and strengthen blockchains by rewarding those running nodes. Currently, they are rewarding people running nodes on the Ethereum blockchain, and with Ethereum 2.0 coming up VERY SOON, they will also support Ethereum 2.0 nodes. This is just a brilliant tool, and it will also reward people for running fast nodes with solid up-time and more. This is sorely needed, and it will in the future also reward people for running nodes for other blockchains.
It should also be mentioned that StrongBlock will do a big burn before December 1st, making sure that the total number of tokens will be 400,000 (instead of 10,000,000). In other words, if anyone would decide to buy 4000 tokens now, they would actually own 1% of the total supply of tokens. With a current price of the token somewhere between 40 and 50 USD, that is actually quite cool.
I would also like to mention that you can currently stake your Strong tokens as well, and get a daily APY simply for staking/mining with your tokens on the platform.
If anyone would like to run a node themselves, both for fun, for profit, and for the sake of learning, there are several guides available, support channel on Telegram, and there will also be "fast-setup-guides" coming to the StrongBlock website within shortly.
StrongBlock conclusion
This is a project that is touching a very vital part of the entire blockchain industry, the nodes. The team is transparent, the project is supporting something that is vital to the security of the entiry industry, making it one of the best crypto-projects currently available.
I guess most of you people haven't heard about it yet, but that makes it all the more interesting. You can all read more about StrongBlock at http://www.strongblock.com/