Hi everyone,
I recently finished an episode of Blockchain Curated which features a great explanation of atomic swaps by Jimmy Song (8:23 long). Blockchain Curates picks the best cryptocurrency articles, and converts them into a free, weekly podcast.
In the episode, we go over:
⚛ What an atomic swap is, how it affects the future of Bitcoin, and why it is useful
📖 How an atomic swap works, with a real-world example
🔑 Why trusted third parties are security holes, and how atomic swaps remove the need for them
💵 What some of the cryptocurrencies that support atomic swaps are, including Decred (DCR) and Litecoin (LTC) which made headlines after recently completing an atomic swap
And much more! Please give it a listen and let me know what you think.
Listen:
🔗
Atomic Swaps
Subscribe
or, you can also subscribe via:
You can also follow me on Twitter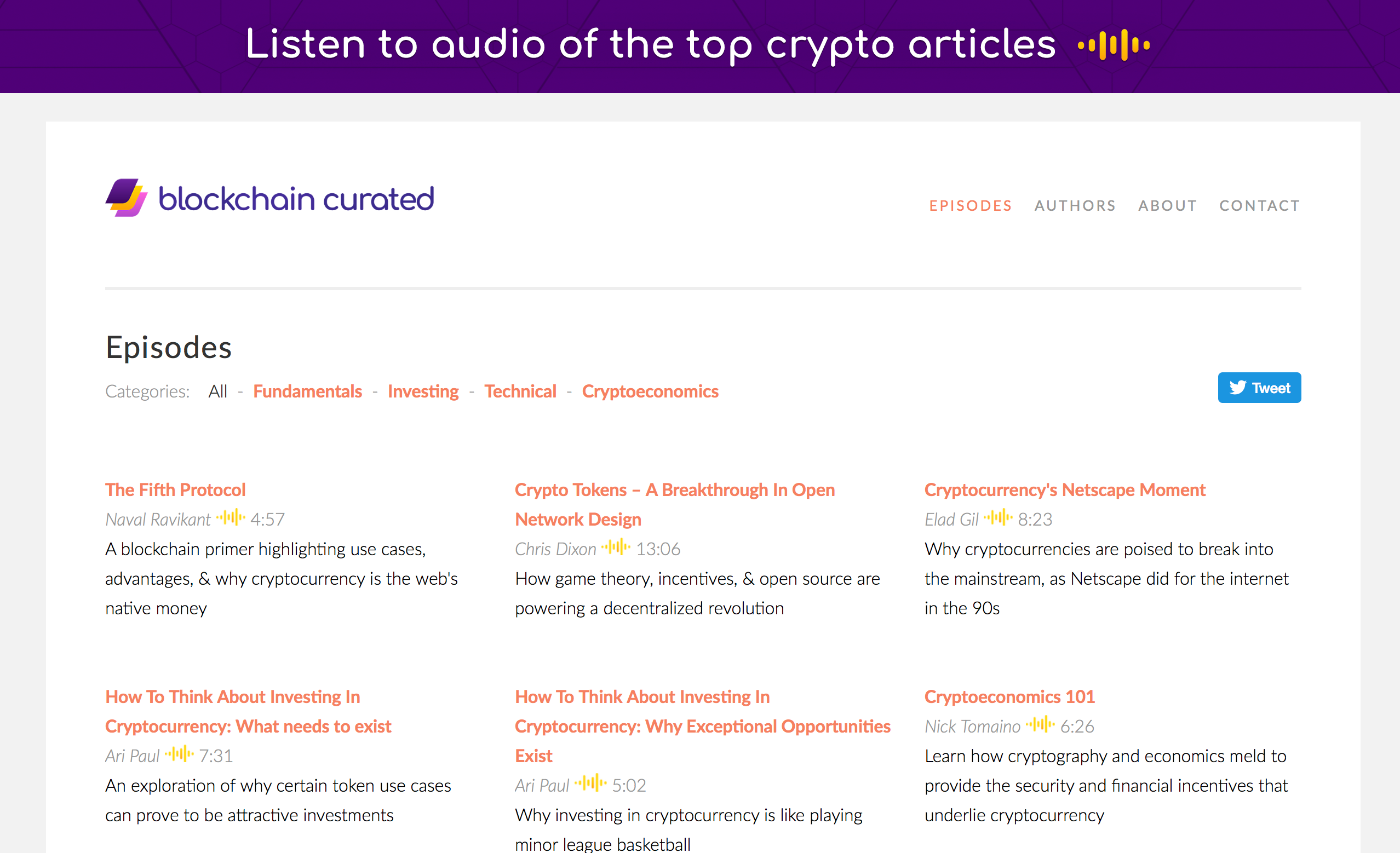 Thanks for checking it out!