Chartists are going to love this one.
Bitcoin, mired in a downward trend for most of the year, just broke through a key resistance level.
The largest cryptocurrency by marketcap broke through that level in early June. Today marked the first time in over a month that it broached that level.
Bitcoin saw a jump of over 10% in today's trading.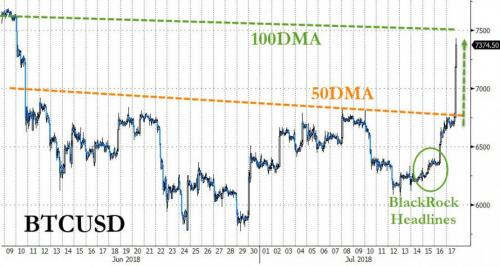 Potentially of greater importance is the fact that today's move broke out of the downward trend that Bitcoin started back in January.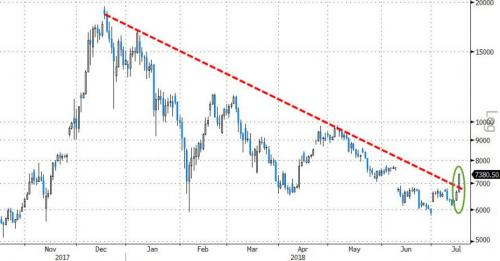 The usual correlation is in place with Bitcoin pulling the alt-coins along for the ride.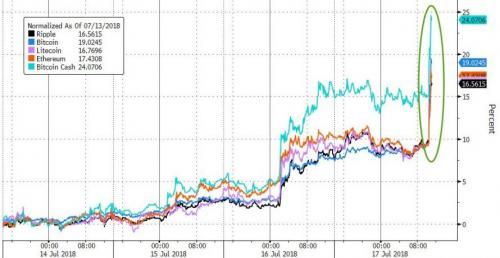 Chartists will like that today's action was on higher volume, further confirming the moves.
Could this be the start of the bulls taking charge? It is possible we are seeing a head fake by the markets. Follow through over the rest of the week will be important.
Technical analysis says to watch the 7,000 levels.
To view rest of article, go here