Help for blockchain conference in Geneva !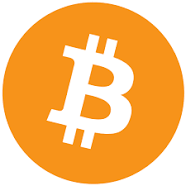 Dear Steem users, I need your help!
On the 9th of March I will organize a conference in Geneva about Bitcoin and blockchain in the private training school for adults.
I specify that I have 2 goals:
The popularization of Bitcoin and blockchain for beginners.
Talking from a point of view of a tech enthusiast.
The problem in Geneva is that there is a lot of enthusiasm for a "finance" part, and many speakers who talk today are focusing on investors, thus completely forget the fundamental aspect of technology.
The only thing I would like to get from you is to know, if my themes seem suitable for beginners who want to discover Bitcoin and if you have some ideas for topics to discuss.
Total duration 1H30 - 1H presentation + 30 min of questions. /// 3 Chapters 20 min per chapter about 5 min per sub-chapter //
1 - Introduction and presentation // Who I am and why I talk about Bitcoin //
2 - What is Bitcoin // 18 min //
The history of Bitcoin
What is Bitcoin
Bitcoin is digital gold
3 - What is the blockchain // 18 min //
How does a blockchain work?
Miner on a blockchain
Anatomy of a block
4 - AltCoins and their utilities // 18 min //
Bitcoin alternatives
What is Ethereum? (Smart Contract)
What is Litecoin?
5 - Conclusion // 2 min //
6 - Open questions! // 30 min //
Feedback, ideas, or constructive criticism will be welcome!
Cyril