Wave 1 is complete, corrective wave 2 is next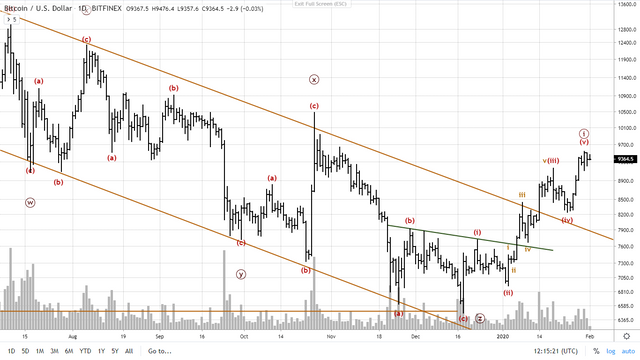 The move up is looking very five wave-ish.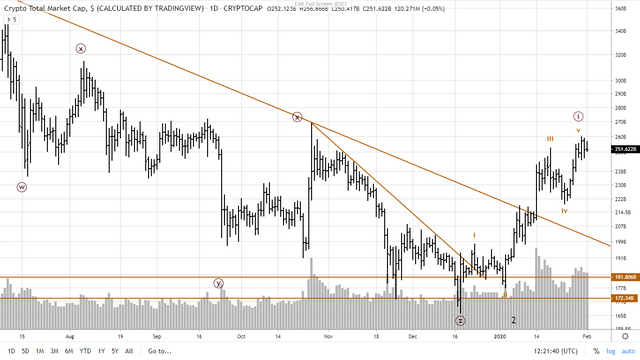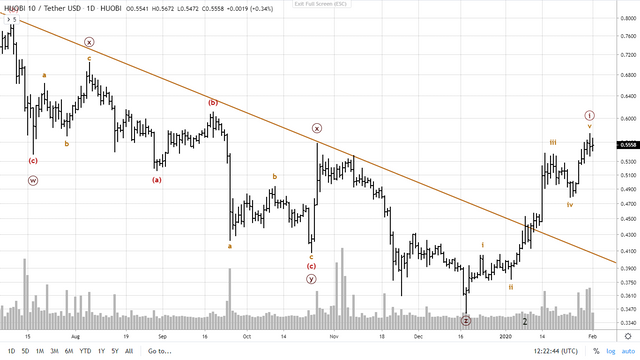 Not just on bitcoin, but also on the total crypto market and the Huobi10
Has it completed?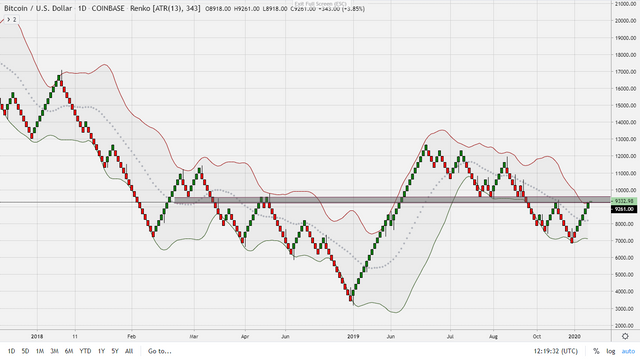 The Renko chart has reached the previous October high again.
In addition, it's pushing against a longer term support/resistance level.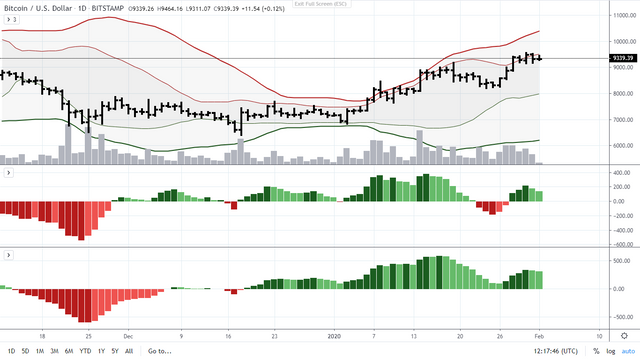 The MACD's are clearly diverging: strength is leaving this move up.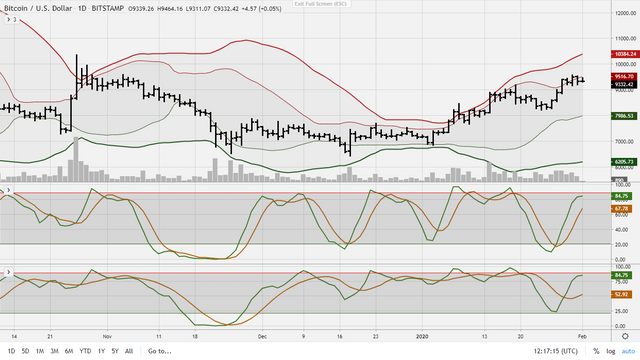 The Stochastics have come back up again nicely.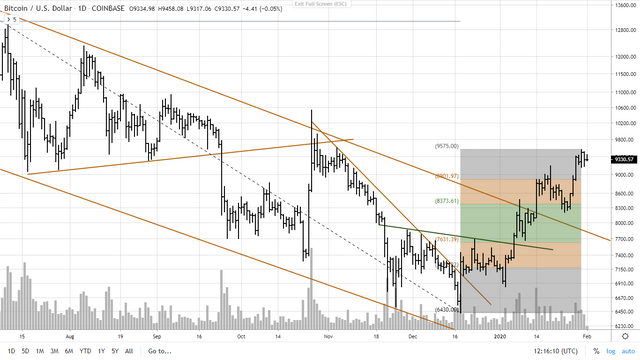 So, if we are going to correct this impulse, where will we go?
Mr Fibonacci suggests somewhere between $8373 and $7631.
With the wave 4 low at $8200, a 38.2% correction seems to be a reasonable, minimum target.
Consequently, I've bought a put March $9000, to hedge my futures position, which I will try to sell around those target levels.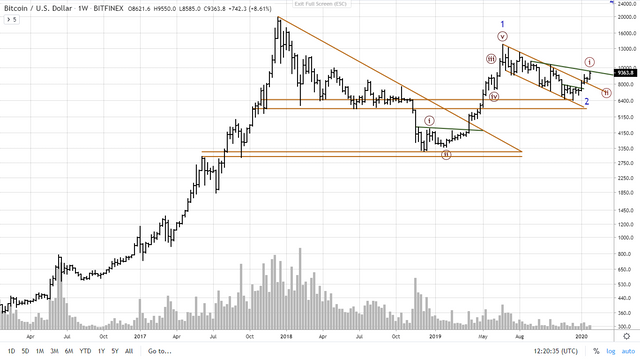 If we go there, a larger H&S reversed will be building on top of the smaller H&S reversed that we had with the December bottom.
If, and once we break through that larger H&S reversed pattern, I don't think we're ever going to see sub $10k prices again.