The On-Balance Volume Indicator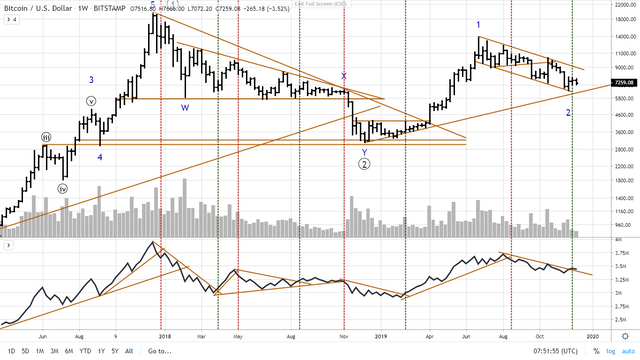 There are those who believe that volume precedes price. Joseph Granville was one of them and he developed the on-balance volume indicator to measure volume flows. For instance, the so-called smart money (large institutional investors who silently increase their positions when prices are low), leave traces that should be visible in volume before they're visible in price.
While studying the OBV, I was not impressed by it on the shorter time frames; for the longer time periods however, especially the weekly chart, it may be useful.
On the above chart, volume signals do seem to confirm the assumption that volume precedes price as all signals are given well in advance to any strong breakout move. Most notably, the April 2019 breakout was already predicted by an OBV buy signal in February 2019. Also, the August 2019 sell signal was pretty decent I'd say.
You will notice that we have received a buy signal last week on the weekly chart.
A quick and rough calculation, going from weekly signal to weekly signal, gives a total profit of 21.5k$ with only one losing trade. Which is not so bad.
Sell signal December 2017: +7000$
Buy signal April 2018: +1500$
Sell signal May 2018: +2000$
Buy signal August 2018: -500$
Sell signal November 2018: +2500$
Buy signal February 2019: +6500$
Sell signal August 2019: +2500$
Buy signal December 2019: ?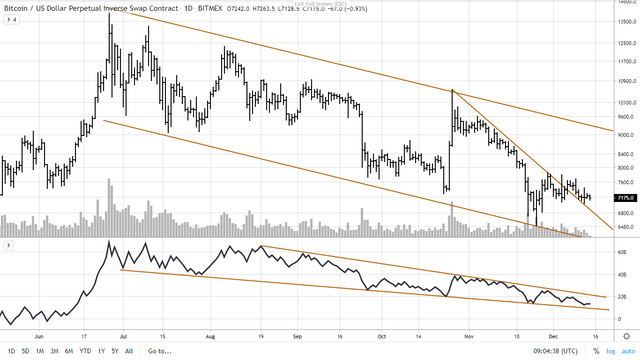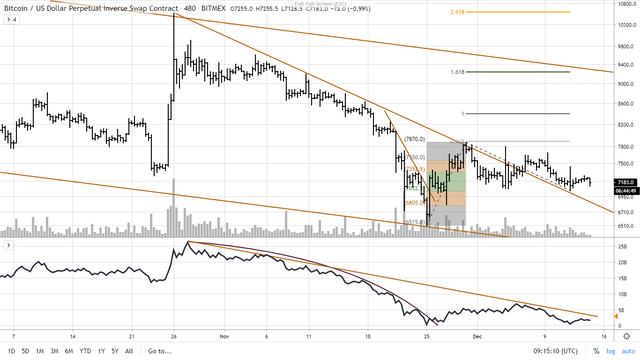 The OBV on the daily and 8 hour chart still looks quite undecided.
I can see us going down a bit further from here, even $6800 is possible as it's the 78.6% retracement level before moving up again. Bitcoin does have the tendency to print deep, extended waves 2; as we've seen in February 2019 for instance. Once we go up again, let's hope it's a good one this time.