Patience, grasshopper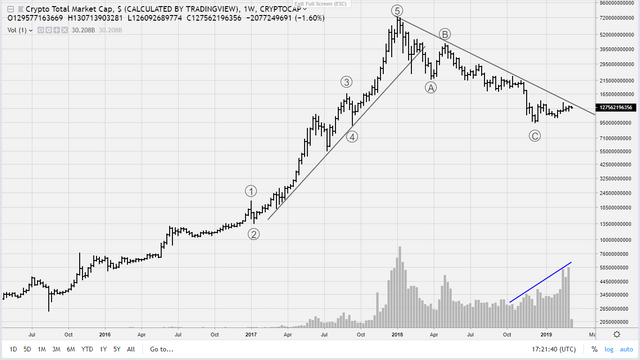 Another week has passed and we're still in the downtrend despite the fact that the total crypto volume has risen during the correction that started in December 2018.
While bitcoin makes up two thirds of the total crypto market, its chart looks a little different and I have found several ways to draw the downsloaping resistance line. Three of them given below.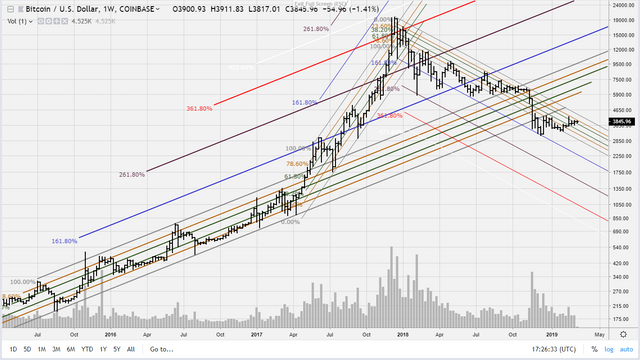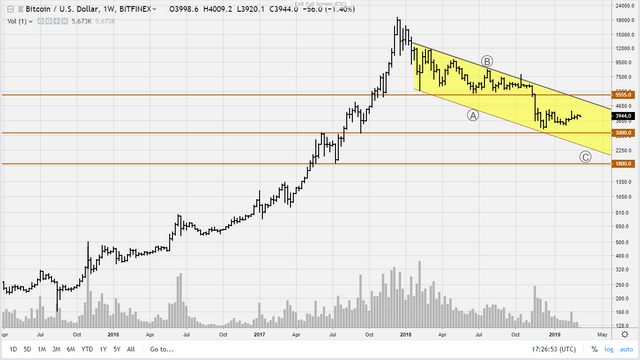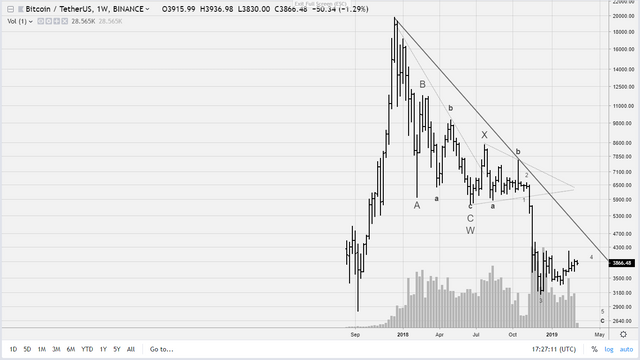 In all cases the bitcoin price is further away from the downsloping trendline when compared with the total crypto market, meaning bitcoin has more room to move sideways.
I still believe we are going to see new lows, could be just under the previous low but the fact that the fast Stochastic RSI has entered overbought terrain does not look promising as can be seen here under.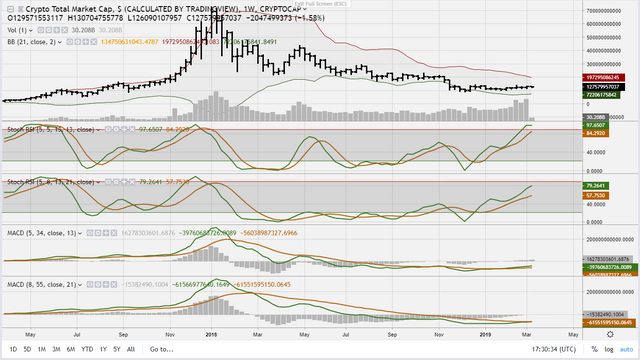 Now, it's true that oscillators can stay overbought/oversold for a long time, and the monthly chart is still very oversold, but for the weekly Stochastic to return to oversold terrain we need about 8 weeks of downtrend. That's quite a lot from these levels.
A difficult situation. I will start buying again when either new lows are being made, ideally with divergence, or when the downsloaping trendline is taken out with force. Until then, I will HODL and not open a trading position. Not even a short as the risk of going up hard is too great compared with the relative small gains to be made from a continuation down.
Patience is what is asked for.