BITCOIN CHART IS SHOWING MAJOR GAINS AT OVER 10K TODAY AS CRYPTOCURRENCIES GAIN MOMENTUM FROM RECENT SELL OFF BY INVESTORS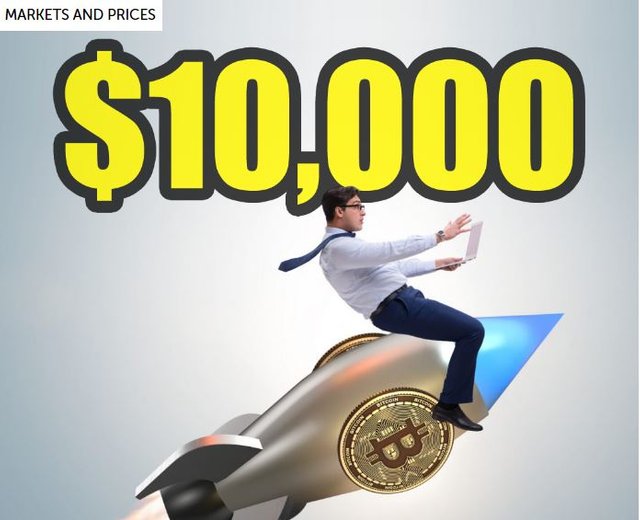 The bitcoin markets have truly ramped up to test the $10,000 USD area on various leading exchanges following a predicted break above resistance at $9,000. Bitcoin has started recovering by more than 60% since testing the $6,000 area on February 6th. 
Bitcoin is currently back at 10k though we can expect some fluctuation but its a sigh of relief from the disasters that hit the cryptocurrency space in recent weeks. 
 Current Price Chart Feb 16 2018   

According to Coinmarketcap statistics, bitcoin is currently exerting a market dominance at approximately 35%. While Ethereum is second largest cryptocurrency market, boasting a 19.5% market dominance, also followed by Ripple with 9.5%, and then Bitcoin Cash with almost 5%. 
Market Status for feb 16 2018 thanks for checking out my post.
Happy Steeming and please remember to resteem if this is was useful.