How much real a bitcoin mining worth.
Having so much post that I've read in my Facebook feed with all this free cloud mining/HYIP site, where you get a free amount of hashing power for just signing up and more if you invest and have referrals. Im creating this post for those people that are not familiar or don't have that much knowledgeable about mining crypto currency, you can read more details about Bitcoin Mining here https://goo.gl/efBh5W.
I owned an ASIC https://goo.gl/H4SSKu Bitcoin mining hardware , an Antminer S5 and an Antminer S7. An S5 is capable of generating a hashrate of 1.155+/- TH/s and the S7 4.73+/- Th/s.
Most of the "scam" cloud mining sites offer free hashing power and very cheap price per GH/s and they don't even charge you for a maintenance fee and transaction fees. I will give you an actual example of how much bitcoin a per GH/s can generate and compare it with the free cloud mining sites.
Since most sites offers a free GH/s worth of mining power I will use the Antminer S5 for comparison. Right now it is mining on slushpool.com for almost two days at an average of 1,131 .02 GH/s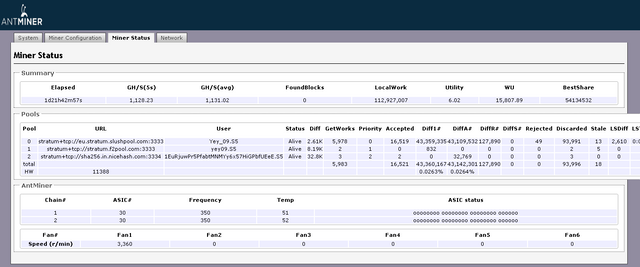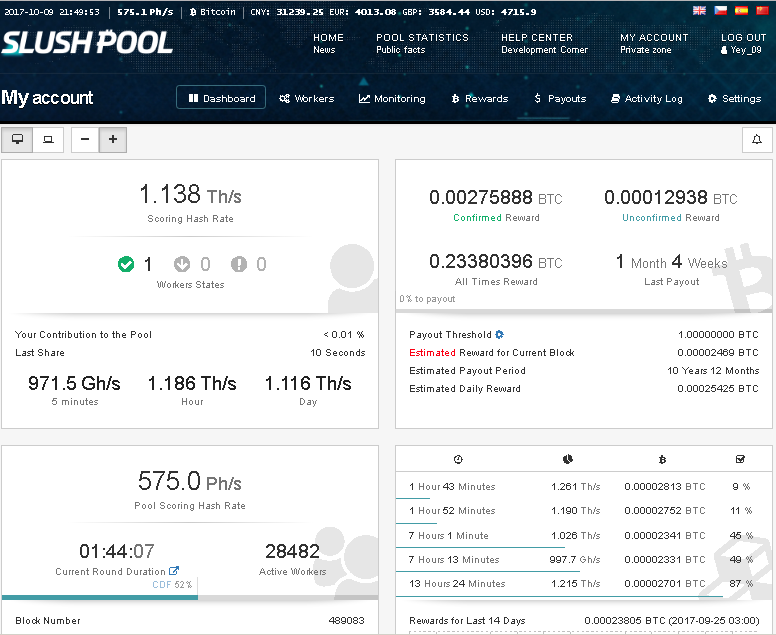 As you can see, I set the payout threshold @ 1 BTC and with 1,131 .02 GH/s of mining power it estimated it to produce 1 Bitcoin in 11 years (just to give you an idea lol). Well it depends on a lot of factors though and how lucky the pool is to find a block.
Here is a screenshot of a day's payout.


A total of 0.00020899 btc is earned for a day of mining , we can say that it will generate a 0.00018478 per TH/s or 0.000018478 per 100 GH/s.
Now lets compare it with one of the hyped mining site to date https://goo.gl/9cVnTS . The said site offers 100 GH/s of mining power for free, promised a ROI within 10 days and "without" any fees.


According to their "Investment and balance overview" that a 100 GH/s can generate 0.00002300 BTC (It's close and possible, I guess the pool they are using are luckier than others).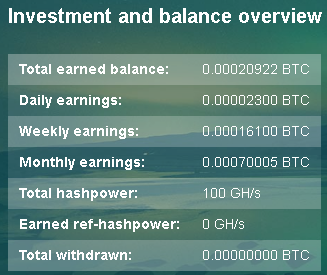 And compare it to a legit cloud mining service like Genesis https://goo.gl/tNvgUw (use my code gOLs1p) and Hashflare https://goo.gl/cuHCg3.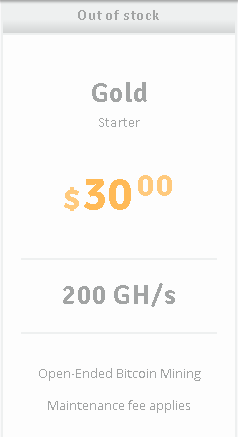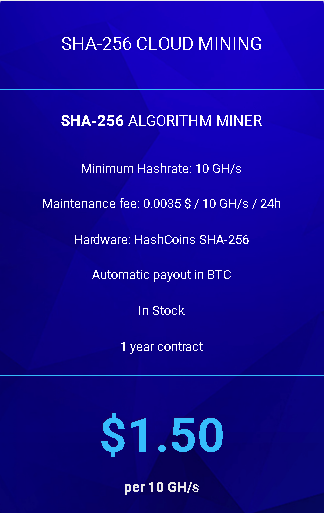 Genesis offers $30 for 200 GH/s lifetime contract and Hashflare offers $1.50 per 10 GH/s for a year with a maintenance fee on every payout.