I've always had some bitcoin and altcoins, and these last few months, their value has risen dramatically. In fact my modest "portfolio" of cryptocoins became valuable enough to be thinking about its safety. With stories like the one about "Mt. Gox" (a bitcoin exchange that went rogue, see https://en.wikipedia.org/wiki/Mt._Gox) making me feel uneasy, I decided it was time to invest in a hardware Bitcoin wallet!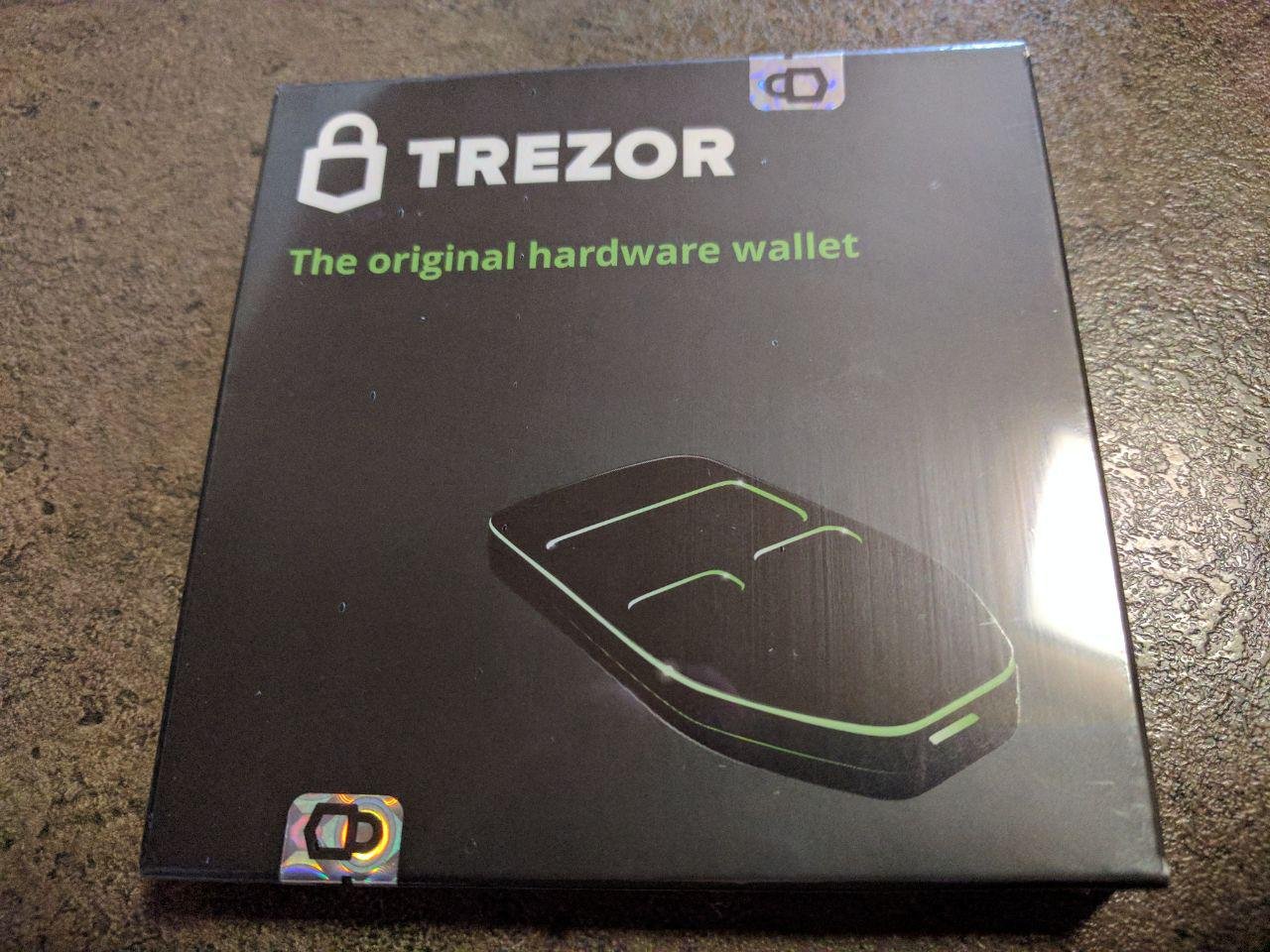 After researching the various options online (KeepKey, Trezor, BitBox, Ledger, Bitlox, Case, Coolwallet, Citadelle, Opendime, Bwallet, Blochstech, and the former Hardbit and Pi-wallet... really, the amount of options is overwhelming!) I decided to go with the Trezor. It's one of the oldest hardware wallets (exists since 2013), and as a result the most reviewed piece of wallet-tech on the market. And it looks cool!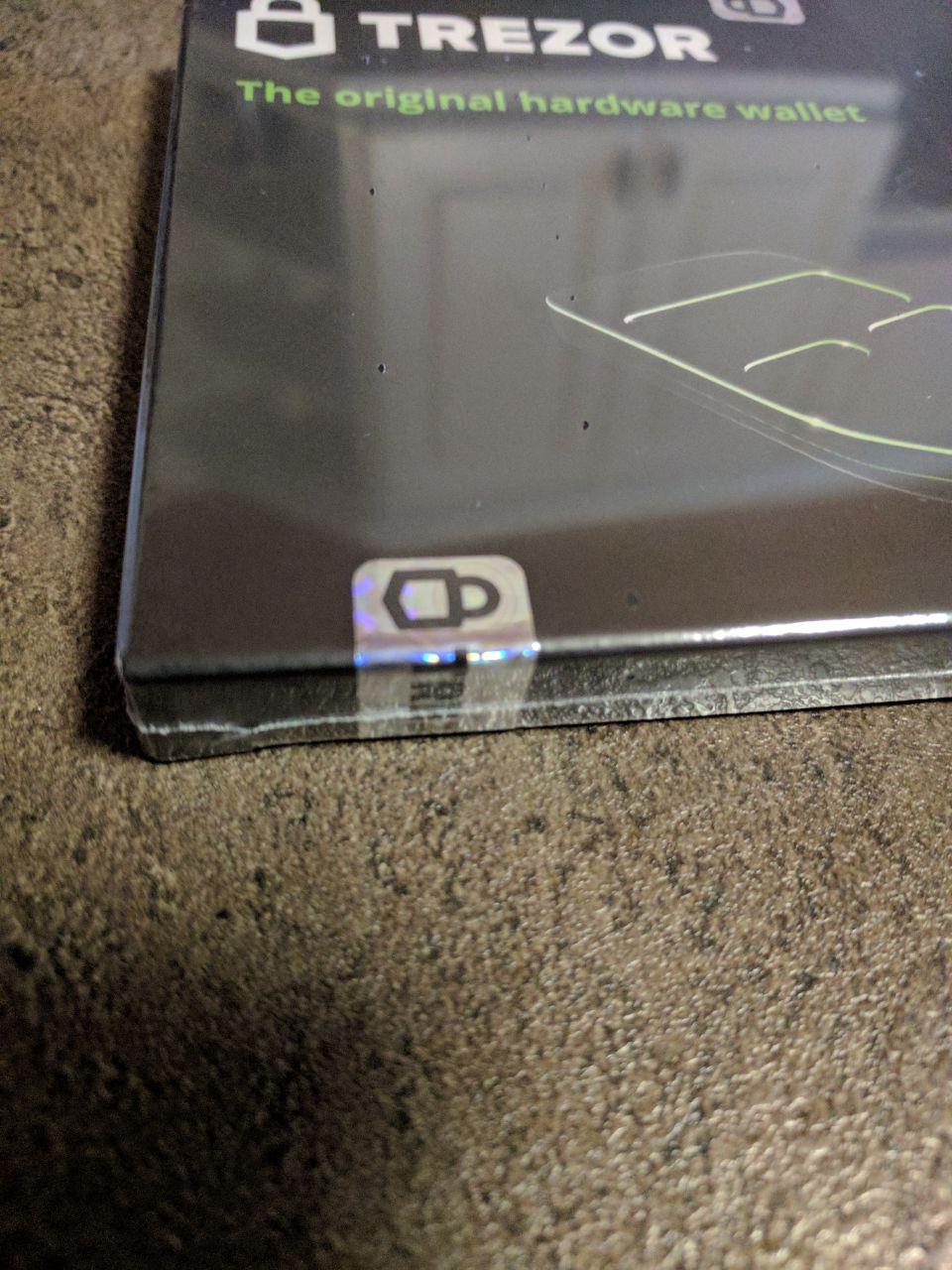 If you decide to get a Trezor, be sure to check the packaging, including the silver security seals, to see that nobody has opened it before you. If it has been tampered with, SatoshiLabs (the Trezor developer) asks to contact support immediately, so they can investigate.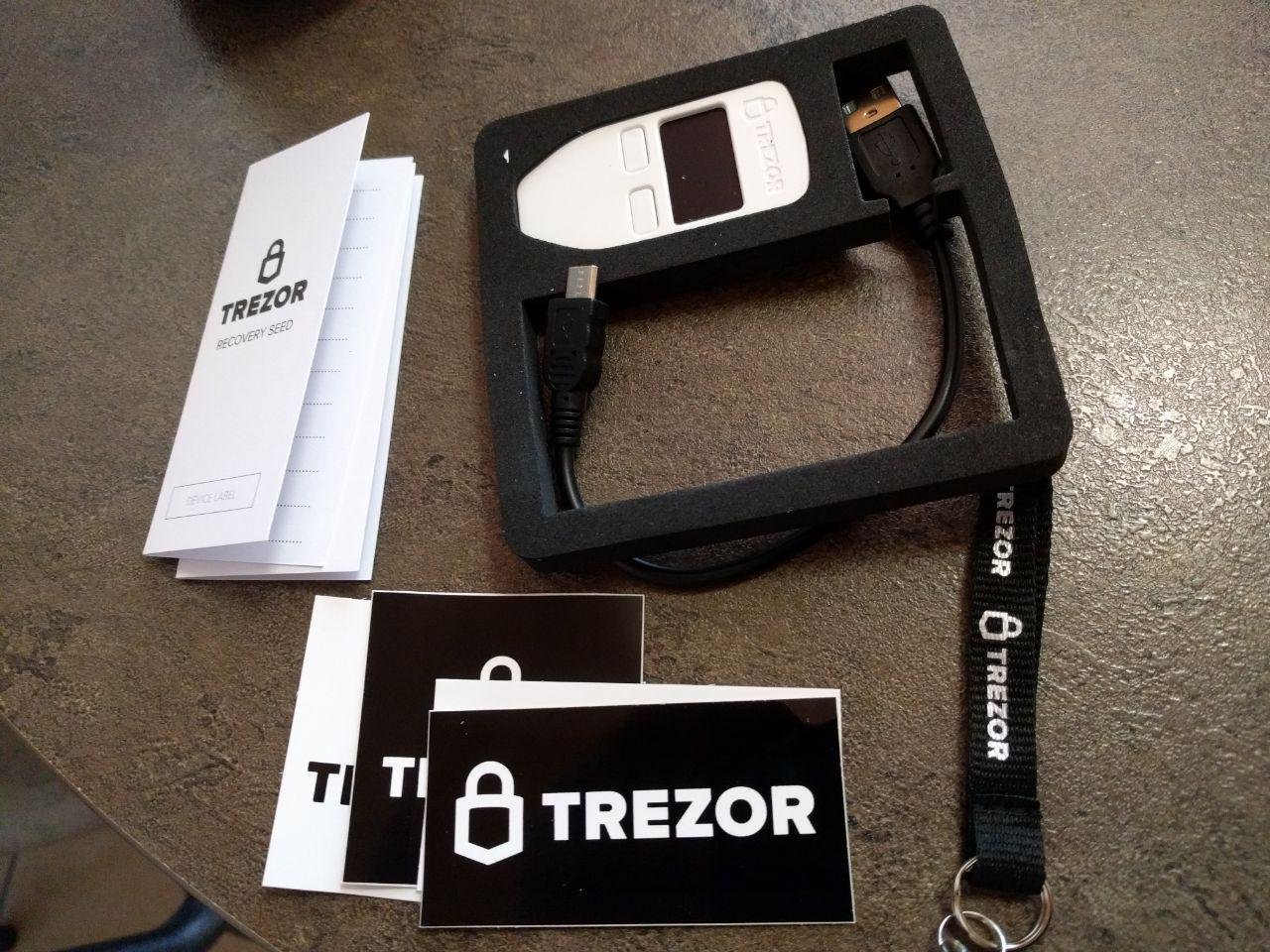 My motto being "an analog artist in a digital world", I'm not well suited to explain the advanced security features of the Trezor. I cán give you an overview of what's included in the package though! :)
There's the Trezor itself (available in white, grey or black), a very short USB-to-micro-USB cable, a keychain strap, two tiny booklets to write down your recovery seed and 4 promotional stickers. I assume I got one booklet too much, instead of a user guide, but hey, stuff happens.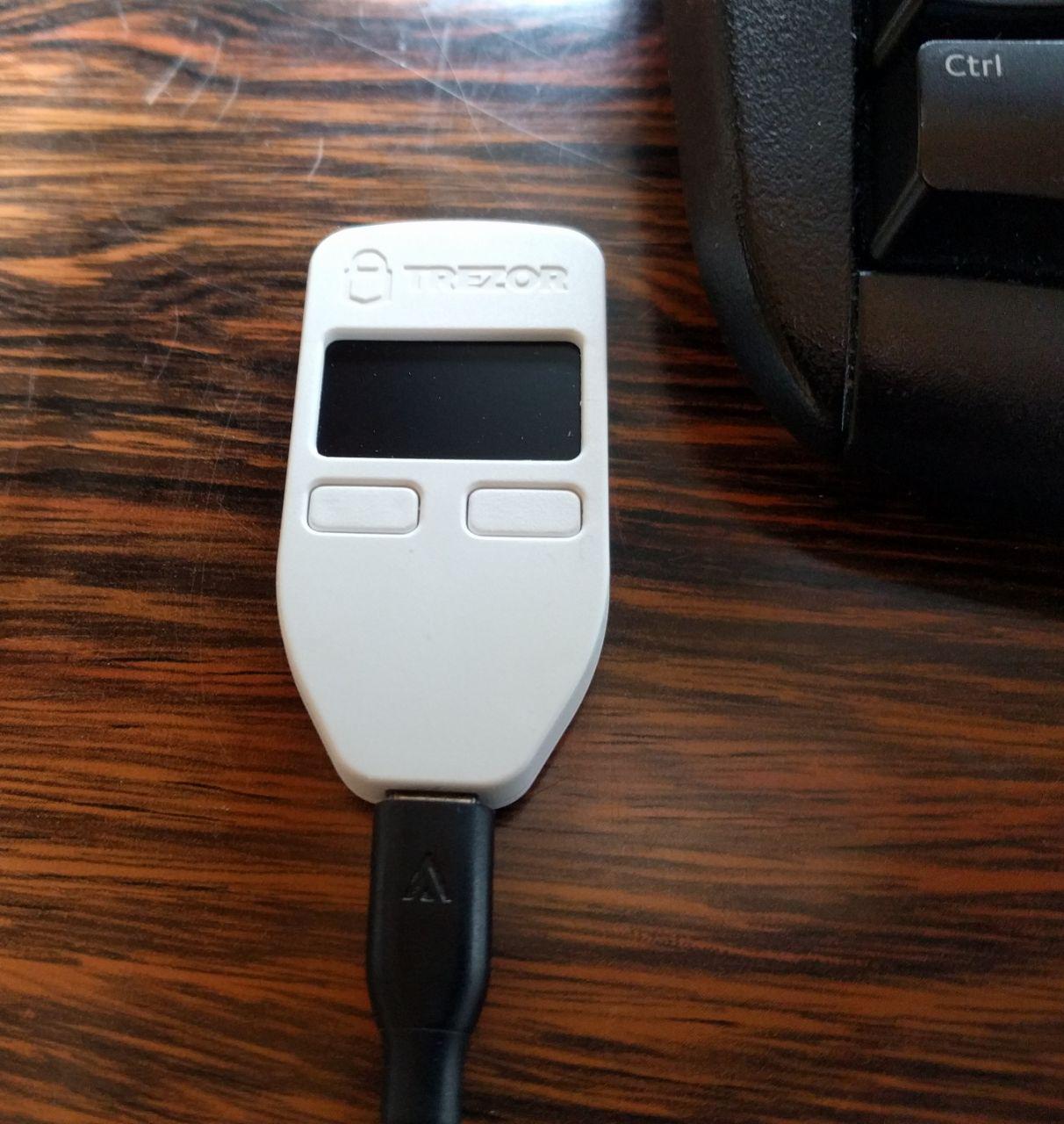 Setting up the Trezor is super easy. There's 4 options to do so: online via Trezor Wallet, with a Chrome extension, on Android, or (for very advanced users) via Python command line interface. I went for the first option, and even with me being the technically-challenged person that I am, everything was clear and went smooth. I think it took about ten minutes in total from plugging in the USB-cable to being ready to deposit bitcoin onto the device.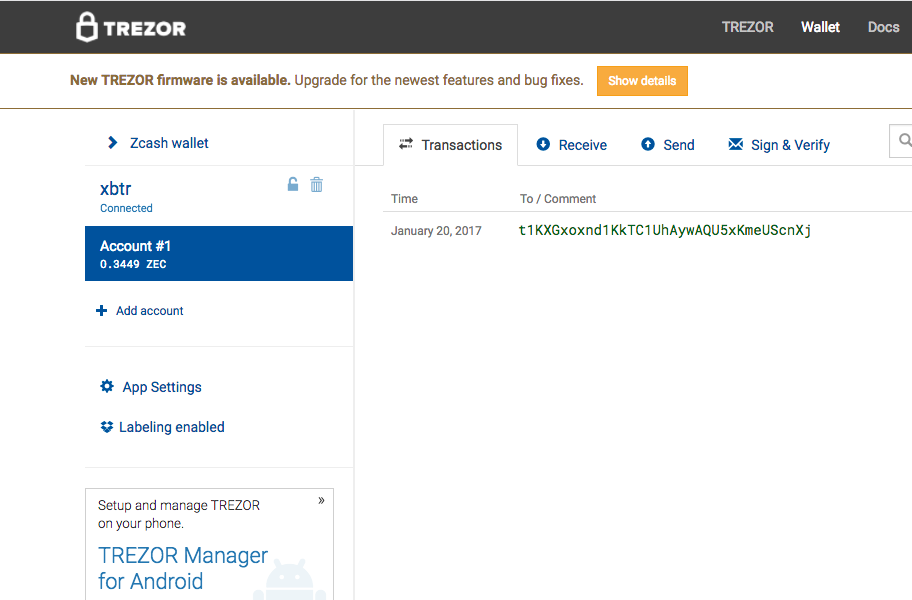 To be sure it was functioning properly, I first tested with a small amount of bitcoin. No problems, so at the moment the Trezor is holding the lion's share of my bitcoin, safely offline. No risk of an exchange stealing them, no chance of losing them thanks to the recovery seed, and one step closer to being tech-savvy! :D
Trezor currently supports Bitcoin, Litecoin, Dash, Zcash and Ethereum and can double as a password manager and even a second factor authenticator via U2F. (Don't ask me what that means though :D) It also supports SSH login and GPG encryption, making it even more versatile for users with security in mind.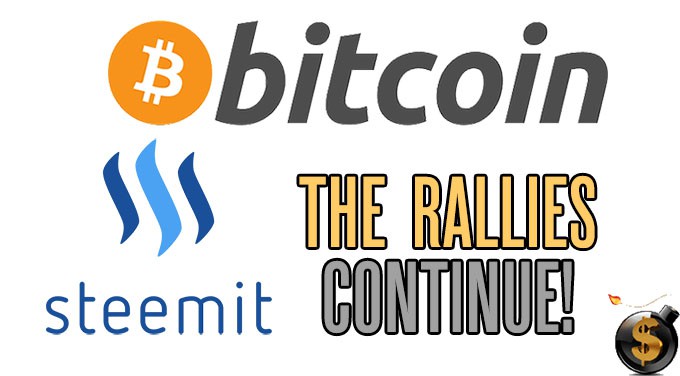 Steem support is not yet planned :( But who knows, it might be included in the Trezor 2 that is in development at the moment!
Conclusion: with the current rise in value, think about the security of your crypto-assets. Do you trust the exchange they're on 100%? Do your due diligence on hardware wallets and remember: if I can do it, I'm sure you can, too!
Links:
An overview of hardware wallets: https://99bitcoins.com/winners2017-best-bitcoin-hardware-wallet/
A more technical approach: https://en.bitcoin.it/wiki/Hardware_wallet
The maker of Trezor: http://satoshilabs.com/
Trezor product page: https://trezor.io/