Early Bitcoin Investor Jeffrey Wernick Confirmed to Speak at Blockchain Festival Vietnam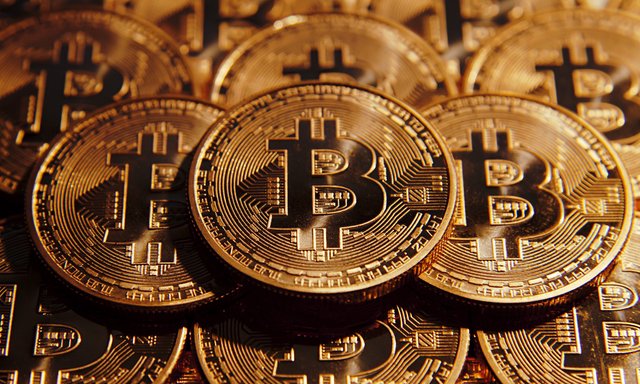 As Blockchain Festival Vietnam quickly approaches, a new, high-profile investor has now been confirmed to speak at the event. Jeffrey Wernick, an early AirBnb, Uber and Bitcoin investor who recently joined QTUM as an investor and advisor, is the latest cryptocurrency trailblazer to be confirmed as a VIP keynote speaker for the festival.
At Blockchain Festival Vietnam, Jeffrey will be addressing new the developments and trends taking place in the blockchain industry. He will also be sharing his insights on how blockchain technologies that have evolved since his days as an early Bitcoin investor, and how it can applied and leveraged in new sectors and industries. His presentation "Finding Value in the Blockchain Industry" will take place on the second day of the festival, which focuses on novel applications of blockchain technology. He will also be holding a presentation at 11:30 am on the conference's first day called "Where will VCs invest in 2018: What's Hot and What's Not?" This event will cover new investing trends that venture capitalists are pursuing this year, as well as how cryptocurrency and blockchain-based projects can attract outside funding.
Jeffrey comes to Blockchain Festival Vietnam with a high-profile background investing in innovative companies and cryptocurrency projects. He is an early Bitcoin investor and cryptocurrency advisor who has worked with a number of high-profile companies in the technology, blockchain and cryptocurrency industries. He began his career trading futures and options on the CME, CBOT and CBOC while studying at the University of Chicago, and worked for Salomon Brothers and the National Bank of Detroit. Before becoming an early Bitcoin investor, Jeffrey started a technology-focused venture capital firm that specialized in investing in organizations facing bankruptcy and distressed companies.
Since then, Jeffrey has made a name for himself investing in notable startups and technology-oriented ventures—including becoming an early Bitcoin investor. Two of his most famous investments include Uber and AirBnb, which have evolved into game-changing companies in the transportation and hospitality industries respectively. He has also invested in companies addressing bank transactions and payment systems, and recently joined cryptocurrency organization QTUM as an investor and advisor. In addition to Blockchain Festival Vietnam, Jeffrey has presented at various blockchain conferences around the word, including One World Blockchain Forum in Davos, Switzerland.
Jeffrey joins a growing roster of blockchain and cryptocurrency experts who confirmed to present at Blockchain Festival Vietnam. Some other VIP keynote speakers scheduled to attend Blockchain Festival Vietnam include Kyber Network CEO Loi Luu, PolicyPal Network CEO Val Yap, Melephant CEO Jaehwan Park, and ICORating's head of investor relations, Mikhail Mironov. Blockchain Festival Vietnam will feature numerous blockchain application demonstrations and panels covering crucial emerging topics in the blockchain industry.
Blockchain Festival Vietnam is presented by Huobi Pro, and will take place Ho Chi Minh, Vietnam's Gem Center from May 24-25, 2018. Tickets to the festival are available at http://bit.ly/2HqPpwA, and you can learn more about Blockchain Festival Vietnam at https://www.blockchainfestival.com/.
Author's Note: This article was developed in collaboration with Huobi Pro. Huobi Pro is a leading cryptocurrency exchange that currently empowers millions of users across 130 countries trading over $1 billion worth of assets. Huobi Pro's innovative SMART-Chain Evaluation Model provides users with strategic insights to help cryptocurrency investors evaluate cryptocurrencies in ways unmatched by other exchanges. You can learn more about Huobi Pro at https://www.huobi.pro/.