Over the past few months, I have speculated that Bitcoin is overvalued as a currency and no longer serves a purpose since better cryptocurrencies have emerged. I argued that its value is largely sustained by media hype, FOMO investments, the ability to trade it for other currencies, and historical value.
Quinlan & Associates, a Wall Street consultancy firm recently released a 150+ page report that comes to a very similar conclusion.
As an asset, we valued Bitcoin using a cost of production approach and a store of value approach, resulting in values of USD 2,161 and USD 687 respectively. To value BTC as a currency, we estimated its utilisation for both legal, retail transactions payments, as well as payments in the black market. After significant testing, we calculated the price of BTC 1 to be USD 1,780. Irrespective of the valuation methodology employed, we found the price of BTC deviates significantly from its current price of ~USD 14,000. For the longer-term, we are even less optimistic around the future price of BTC and believe it will ultimately be ruled out as a mainstream form of payment. We see this exerting greater downward pressure on its price and forecast it to trade at ~USD 810 by 2020, if not even lower. We therefore believe that BTC, at its current valuation, is a bubble waiting to burst.
The full 156 page report by Quinlan & Associates carries a hefty price tag, however portions of the report can be viewed in their free sample pages available here.

This first graph is easily the most important, showing a market cap crash of cryptocurrencies in 2018, with gradual recovery through 2020. The paper predicts that investors will smarten up and stop throwing money into untested ICOs after the crash.
Also much like my predictions, they noted that coins with utility outside of being a currency (Such as Ethereum) are likely to fare the crash better than coins whose only utility is to act as a currency (Such as Bitcoin).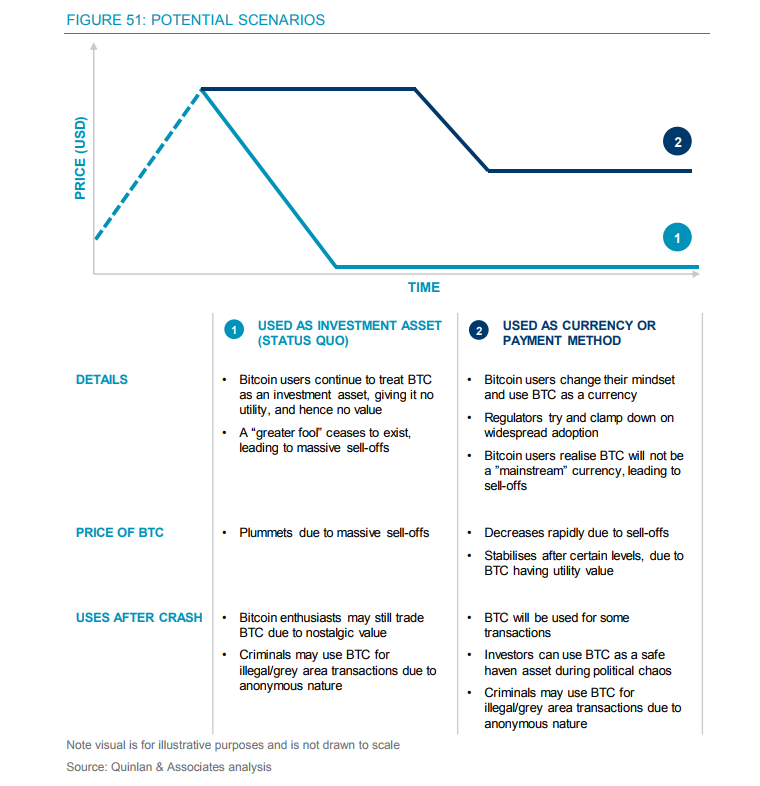 This second graph predicts either the complete collapse of Bitcoin, or that holders of Bitcoin will begin to use it as an actual currency rather than as an investment asset.
I can't say whether or not the Bitcoin crash will happen in 2018. I strongly believe that we're in bubble territory, and a crash will happen eventually. That crash might look like a sudden drop, or it might be more of a gradual decline into a bear market. Either way, I would not recommend keeping money that you can't afford to lose in the crypto markets by mid 2018.
If you enjoy my posts, don't forget to upvote and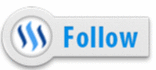 -Matt