The current spike in BTC is the fourth big one since the currency's inception. Fun as past few weeks have been I'm kinda worried. Where do we go from here???
A little bit of recent history.....
In 2011 there was a massive x30 spike from $1, even more if you track it from $0.05!!! Then came a 90% fall from $30 to $2.
That boom to bust took around 6 months.
(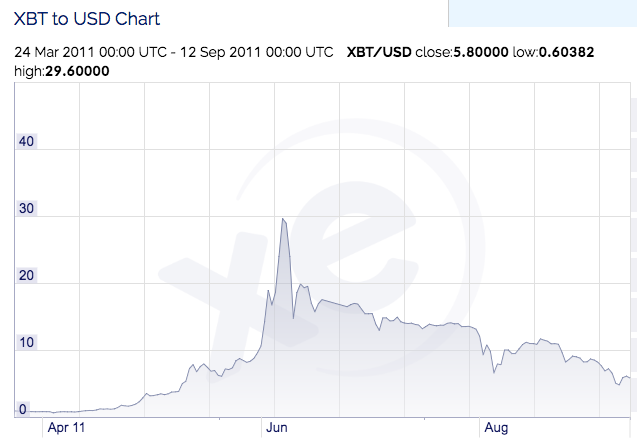 Next the early 2013 spike. Up around x20 from $12. Followed by a 70% fall from $230 to $70. This one took about 7 months to play out.
(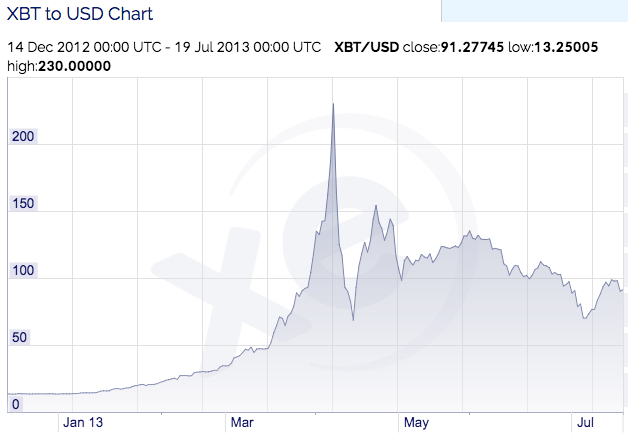 )
Then the 2013-2014 move. All told about 8 months start to finish. Initial move up x10 from $120. Followed by 80% drop from $1250 to $250.
(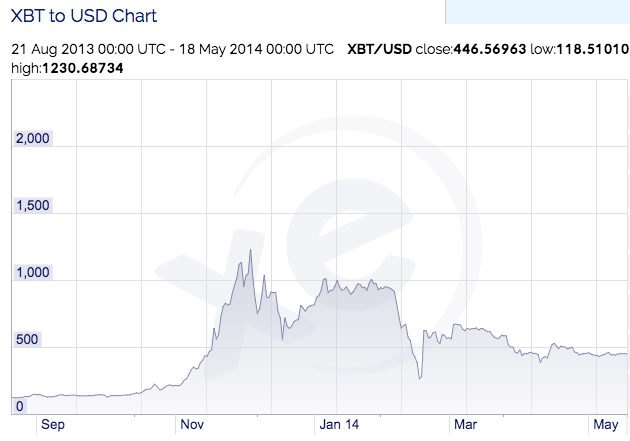 )
Finally here we are today. So far we're up x5 from say $600 to a high (so far) of $3000. 9 months so far...
(
)
So...I'm out. For now. Exponential moves always have a bust. I may miss the rest of this spike, but hey, I've done OK
I may buy some precious metals now?
In any case, I'm thinking $1000 is a good re-entry point, maybe before Christmas.
Will I regret this or no???!!!!!