🗞 Daily Crypto News, July, 16th💰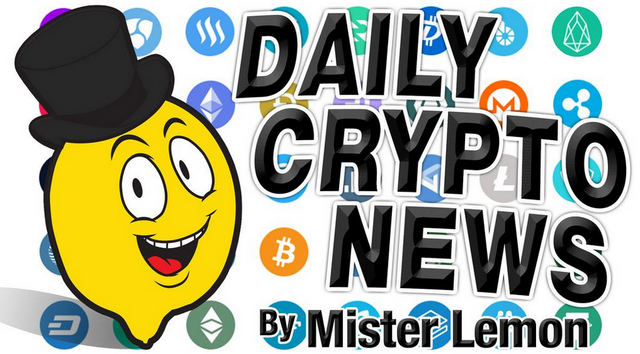 Welcome to the Daily Crypto News: A complete Press Review, Coin Calendar and Trading Analysis. Enjoy!
The Takeaway


Congressional hearings on Facebook's Libra project are likely to focus more on the company's privacy failings than on unresolved policy questions for cryptocurrency.


Lawmakers will probably also grill Facebook blockchain lead David Marcus on the company's choice of Switzerland as the home for the Libra Association.


Though Facebook intends to launch Libra next year, regulatory and congressional scrutiny may throw that timeline into jeopardy.
Bitcoin has come under pressure ahead of the U.S. governmental hearings on Facebook's Libra cryptocurrency on July 16 and 17.


The price of a single bitcoin, which stood near $13,000 five days ago, fell below $10,000 earlier today and tested the 50-day moving average at $9,900 for the first time since February 18.


Facebook's head of Calibra – one of the entities set up to govern and develop the crypto project – David Marcus is scheduled testify to lawmakers on the Senate Banking Committee on Tuesday and the House Financial Services Committee on Wednesday.
United States Treasury Secretary Steven Mnuchin shares President Donald Trump's concerns on the use of cryptocurrency to finance illicit activity, and stresses the role of enforcing FinCEN regulations with respect to crypto-dealing organizations. Mnuchin made his remarks at a press conference on July 15.


Mnuchin called the use of cryptocurrencies to fund illicit activity a national security issue, saying that billions of dollars have been used for this purpose:


"Cryptocurrencies such as Bitcoin have been exploited to support billions of dollars of illicit activity, like cybercrime, tax evasion, extortion, randomware, illicit drugs, human trafficking … This is indeed a national security issue."
Say hello to the IFO.


The cryptocurrency futures exchange CoinFLEX, backed by Polychain Capital and investor Roger Ver, will launch its first initial futures offering (IFO) this week.


"This is the first time we've made a futures market for a coin that doesn't actually exist yet," CoinFLEX CEO Mark Lamb told CoinDesk. "It's a determiner of the price before the asset exists."


Notably, Polkadot's DOT will be CoinFLEX's flagship IFO.


Stepping back, CoinFLEX launched in April with four futures contracts including bitcoin and ether. The platform then launched its own exchange token called FLEX earlier this month.


The Polkadot IFO on Wednesday will be the first sale that requires participants to buy the exchange's native token. Modeled after the Binance initial exchange offering model, up to 300 FLEX token holders will have access to "discount" contracts priced at $75 per DOT.
Former Republican congressman and presidential candidate Ron Paul says he is in favor of cryptocurrencies and blockchain technology because he likes competing currencies. Ron Paul delivered his remarks in a "Squawk Alley" interview on CNBC on July 15.


According to Paul, cryptocurrencies are a great idea, and governments should only step in to regulate the space to prevent fraud:


"… I'm for the least amount of regulation. I don't know what's gonna happen to cryptocurrencies. I think it's a great idea. And I only have one rule: no fraud … I think that the government has a role. And [if] somebody has a case that there is fraud, I think it should be investigated ... What I want to do is legalize the freedom of choice, absent blatant fraud."
📑 Daily Crypto Calendar, July, 16th💰
The new EQL BEP-2 total supply will be 665,059,059.35937 EQL.
"Particl is hardforking on the 16th of July at 12:00:00 UTC to move its RingCT and Bulletproofs #privacy protocols on mainnet!"
"Enjoy 50% APR for 1 day. The snapshot will be taken at 9:00am, July 16(PDT) sharp."
"Join us this coming Tuesday in the Ethos Telegram Channel for a Community AMA. We'll be collecting questions for Shingo & Capone to answer"
ABBC launches Buyaladdin, their online shopping platform, at the Rockefeller Center in NYC.
STEEM Trading Update by my friend @cryptopassion
Here is the chart of yesterday :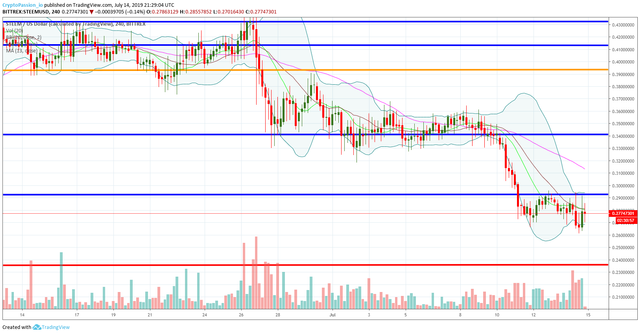 Here is the current chart :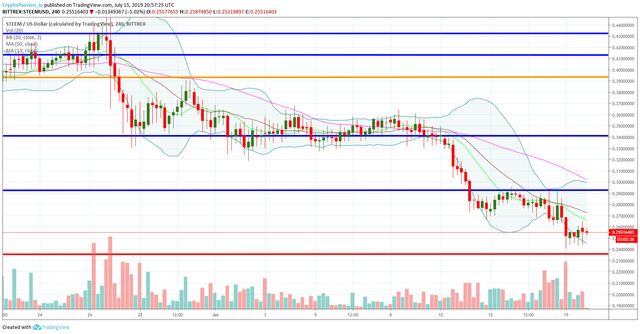 We are currently consolidating just upper the major resistance line at 0.24$ while the BTC is having a very nice bounce. It is becoming hard for all the altcoins and STEEM is not better than other and is sometimes even worst. What to say, we have to wait for better days, the market doesn't really care currently for the altcoin market and I really don't know how many time it will last like that. Courage and perhaps focus on the BTC if you want do short term trades.
Last Updates
Play on a fair STEEM CryptoGaming website !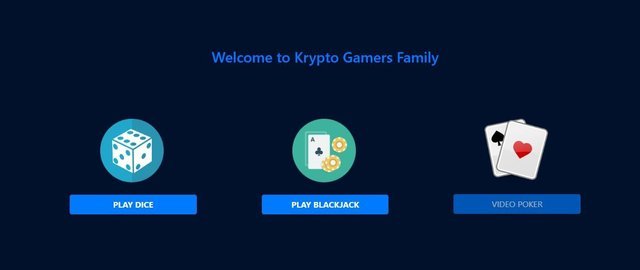 Join this new Free To Play on the STEEM Platform !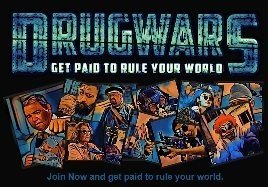 You don't want to miss a Crypto news?
Join SteemFollower and get Upvotes back !
---
Posted from my blog with <a

---
Posted from my blog with SteemPress : https://scrips.io/blog/mr-cryptolemon/%f0%9f%97%9e-daily-crypto-news-july-16th%f0%9f%92%b0/
---